As a proud partner of the Sydney Swans for the last 12 years, we are bringing fun to the footy this season! We are distributing Volkswagen Clap Banners to fans entering the Sydney Cricket Ground detailing messages of support so fans can cheer on the Sydney Swans and make some noise from their seats.
During half time at every Sydney Swans home game, we are running the Volkswagen Clap Banner promotion. To enter fans will be asked to hold up their banners high in the air for their chance to win a $500 fuel card.  A winner will be selected at random by the Sydney Cricket Ground camera from those fans waving their clap banners in the air. 
Winners:
Joanna Lee Mauro
Mac Lydiard
Luka Carroll Harris
Sarah Bears
Bob Biancardi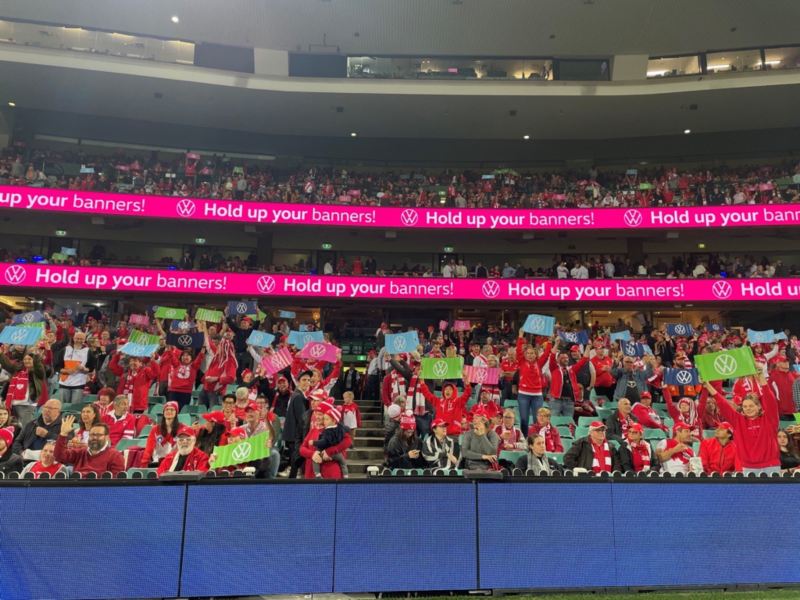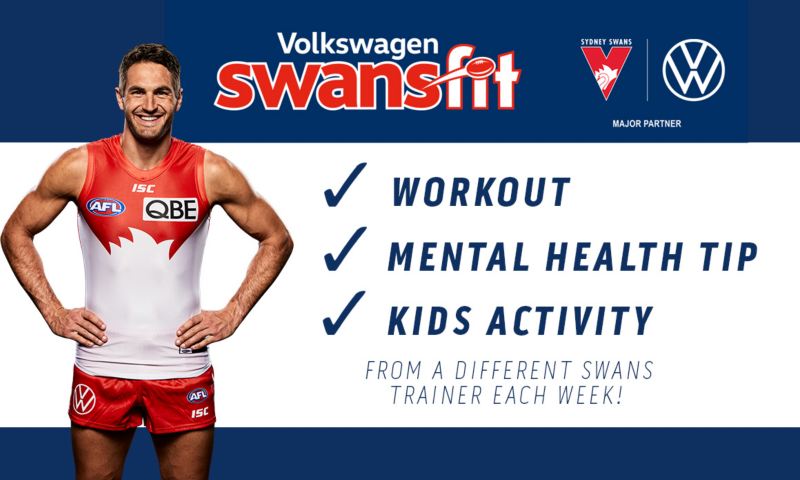 Established in partnership with the Sydney Swans, Volkswagen Swansfit, a schools-based program has been delivered to over 25,000 students nationally.

Given the current landscape, the Sydney Swans and Volkswagen have adapted the previous curriculum-based schools program to provide the community with resources to assist in staying fit and healthy.

Developed for all ages and abilities, each week a new Sydney Swans player will feature as 'Trainer of the Week' delivering a combination of kids activities, workouts and mental health tips.

Visit the Volkswagen Swansfit hub to find out more, get involved and share your experiences using #vwswansfit.