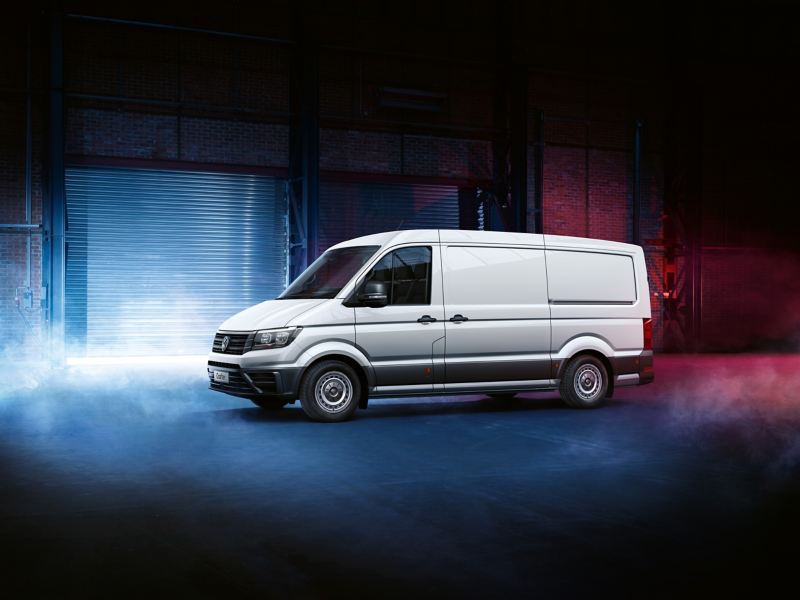 Crafter Runner means business with special offers

Crafter Runner means business with special offers

Volkswagen

Commercial Vehicles offers special driveaway pricing until April 30

Crafter Runner MWB with auto for $52,490 driveaway

Crafter Runner LWB with auto for $55,990 driveaway

Crafter Runner based on TDI340 model

All Crafter variants available with 1.99% p.a. fixed finance rate until June 30*
Volkswagen Australia means business with extremely competitive offers on its Crafter Runner models, now available with the convenience of an 8-speed automatic transmission.    
Sydney, Despite the current unprecedented market conditions, Australian business owners can't stop. Which is why Volkswagen Commercial Vehicles is offering its new generation Crafter model in a functional Runner specification with the added benefit of an 8-speed automatic transmission and, until the end of the month, the bonus of sharp driveaway pricing and 1.99 per cent per annum fixed finance rate with Volkswagen Financial Services.
While the Crafter Runner has remained a popular staple with business owners in both the current generation and previous iterations, it has previously been offered as a manual-only variant. Now, in strictly limited numbers (79 Crafter Runner autos in total), the economical, practical Crafter Runner can also be had with an 8-speed torque converter automatic.
In every essence, the Runner model has always stood as a 'blank canvas' for the savvy buyer. By-no-means a 'base model' vehicle in specification, the Runner offers a high level of standard equipment, but with an eye firmly placed on value and durability – with rubber floors and tough cloth interior trim, and a single Candy White exterior paint. This has meant that Crafter Runner buyers are able to integrate their new vehicle into an existing fleet, or roll-over the custom fit-out from their previous vehicle.
Volkswagen Commercial Vehicles Director, Mr Ryan Davies, explained the significance of the Crafter Runner model range for Aussie businesses.
"Australian businesses have had to make some tough decisions in recent months, but for many, they can't afford to stop moving. We depend on these businesses to continue to deliver, just as they depend on their vehicles to get the job done," Mr Davies explained.
"The Crafter Runner has always been about value for money, and we're pleased to be offering our most affordable model in the range with the option of an automatic transmission and, until the end of the month, extremely sharp pricing and finance offers," he said.
The Crafter Runner range is available to purchase now in Volkswagen's national dealer network now and, as of last week, as well on online.
Crafter Runner Driveaway Pricing until April 30:
Crafter Runner Auto
Crafter MWB Van TDI340 8-speed auto FWD 3.55t GVM 'RUNNER' - From $52,490 d/a
Crafter LWB Van TDI340 8-Speed auto FWD 3.55t GVM 'RUNNER' - From $55,990 d/a
Crafter Runner Manual
Crafter MWB Van TDI340 6-Speed Man FWD 3.55t GVM 'RUNNER' - From $46,990 d/a
Crafter LWB Van TDI340 6-Speed Man FWD 3.55t GVM 'RUNNER' - From $50 490 d/a
All Crafter Runner models are currently included in Volkswagen's fixed finance rate offer, which runs until June 30.
1.99% p.a. fixed rate across the entire Crafter range max term 36 months. Commercial contracts only.

Available on selected commercial finance products including Volkswagen Choice guaranteed future value program.
*Available only for approved business applicants of Volkswagen Financial Services (VFS) ABN 20 097 071 460, Australian Credit Licence 389344 for new and demonstrator Crafter Models.
A lump sum at the end of the loan may also apply. Excludes other offers. While stock lasts. Fees, charges, T&C's apply. VFS reserves the right to extend, withdraw or change all offers at any time.