A great way to go around the bend
Brent Davison  |  June 2019
Loose gravel skitters beneath the tyres, the steering wheel dances in my hands and, through a series of sweeping left-right-left turns, the car's rear-end gets nervy.
Through a break in the low scrub I see a sharp rise ahead and punch the throttle for extra propulsion. Bad move. The drop-off on the other side of the hillock is steep and my speed is too high. I'm heading for a moon shot. Houston, we may have a problem.
A good thing then that I am on an offroad training course and my Evel Knievel impersonation is never going to happen. Cue one big sigh of relief.
I'm at The Bend Motorsport Park in South Australia, sampling the  four-wheel-drive Adventure Park, a place designed and built to cater to all levels of offroad driving experience, from John Smith to Carlos Sainz. It goes without saying that I'm closer to the John end of the scale than the Carlos end.
The Adventure Park, designed by offroad driving school Follow Me 4WD, features a variety of drive tracks ranging from novice to expert, allowing anyone to test themselves and their vehicles in a safe environment.
The broad variety of traps and obstacles on the courses lets newcomers learn a whole new skillset in a safe environment and experienced drivers to refresh theirs.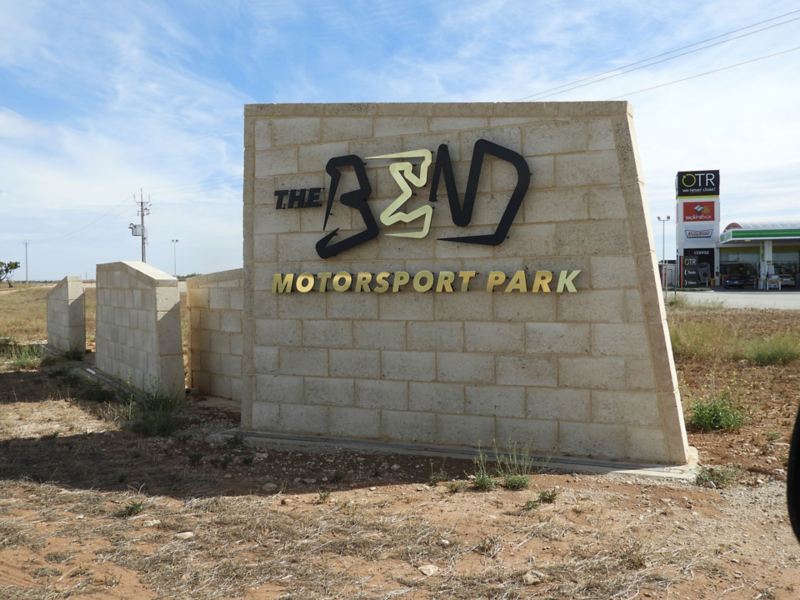 Drivers can experience almost everything except mountain climbing but by the time they have dealt with rocks and logs, sand traps and dunes, varying degrees of descents and ascents on slippery inclines, table tops, water crossings and mud, most mountains encountered probably won't present as much of a problem.
Follow Me 4WD's courses are designed to cover every facet of the off-road experience with drivers learning about offroading in a broad-based program of theory and practical sessions. For purposes of familiarity, each driver uses his or her own vehicle.
The training program covers every facet of offroad driving, from practical maintenance skills to driving skills and environmental care with owners shown the basics - pre-drive vehicle checks, changing a wheel on uneven ground and performing key start and stall recovery on hills – to driving on steep declines, correct use of gears, driving through mud and across slopes, dealing with sand and water and managing dry and wet dirt roads.
It is an impressive introduction to an incredibly impressive place, the 4WD Adventure Park taking up just one small part of the massive development known simply as The Bend.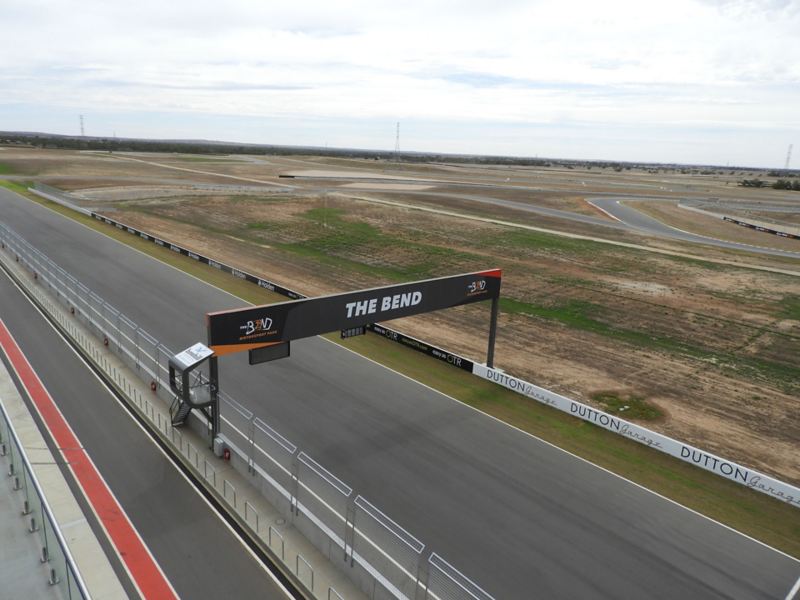 The Bend Motorsport Park is an hour south-east of Adelaide and in a completely different universe compared to any other motor racing circuit in Australia. And that is no idle claim.
In fact The Bend is one of the most significant developments in Australian motorsport history, a state-of-the-art, world-class motorsport facility, a 700 hectare complex conceived, funded and built primarily by the Peregrine Corporation, South Australia's largest private company.
With a budget somewhere north of $110 million, work on the circuit started in early 2016 and was completed in early 2018. Interestingly, the first race on the hallowed asphalt was not for cars or motorcycle but a 24-hour endurance competition for bicycles.
The complex, built on reclaimed farmland and the old Mitsubishi Australia proving ground, is effectively built around a motor racing circuit which, at 7.77 kilometres, is beaten only by Germany's 22 kilometre-long Nürburgring Nordschliefe.
Designed by circuit manager Paul Trengove with input from such luminaries as five-times World 500cc Grand Prix champion Mick Doohan and ex-Formula One and World Endurance Championship racer Mark Webber, the circuit is impressive not only for its length but also for its ability to be altered to any of seven configurations with track lengths varying from 3.4 to 7.77 kilometres and all inspired by some of the world's most iconic circuits.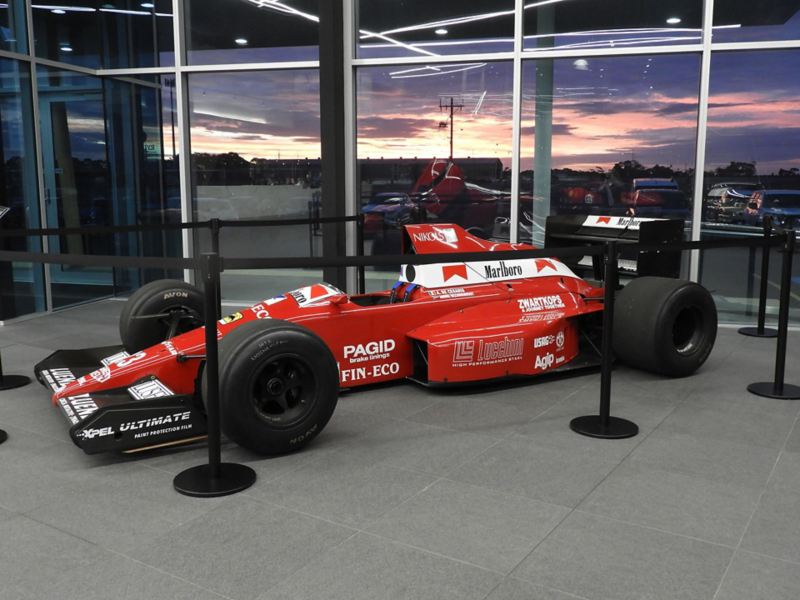 The longest track, the GT circuit, has a giddying 35 corners for drivers to commit to memory while the 4.95km International circuit (used for the national Virgin Australia Supercar Series), brings that back to 18.
"The tracks have all been designed to be driver-friendly with good run-off areas," a spokesman for the complex said. "That dictated some things in the planning, like not having a permanent grandstand in (the infield) so cars could leave the track without hitting anything."
Planned from the outset to cater for international, national and state racing programs, grass roots club events, driver safety training and drive experience programs, the motorsport park really does have everything for everyone.
The complex is home to Australia's only purpose-built drift circuit, for example and boasts an international standard karting circuit, a rallycross track, the 4WD adventure park and offroad training area, a rally and off-road racing facility and a driver training area. To cap it all off, work on an international standard, 400-metre-long drag strip is expected to start this year.
It doesn't end there because the complex also includes the 100-room Rydges Pit Lane Hotel (see sidebar story) and a Big 4 Tourist Park for caravanners and campers.
Data gathered during the four-year planning and construction period shows South Australia, per capita, has the highest percentage of classic and collectable cars in Australia so it should come as no surprise to anyone that a plan is already in place to capitalise on that.
Trackside villas and garages are in the pipeline and, when completed, will be able to accommodate up to 400 well-heeled enthusiasts in need of a place to not only securely garage their special machines but spend weekends with them, driving them flat-out on the nearby racing circuit.
To expedite the arrival of those well-heeled folk, an airfield capable of handling light aircraft and helicopters is also in the pipeline. Head-spinning stuff.
From the highest point of the complex, the observation deck on top of the Rydges Pit Lane Hotel building, it is possible to see to every corner of the 700ha site and imagine, for a moment, a sports stadium or outdoor concert area finding its feet in this amazing place.
Why? Because nothing is off the table. "We are not ruling-out anything," The Bend's spokesman said. "We've got enough space here that we can do all we want."