Kangaroo Island: Open for business
Kangaroo Island: Open for business
All around the world, the devastating Australian bushfires have been making headline news. One of the most severely affected regions was the beautiful Kangaroo Island, off the south coast of South Australia.
Coincidentally, we had planned a trip to KI (as locals and visitors alike call it) just a few weeks before the fires raged across the western half of the island. But despite heart-breaking images on the nightly news, much of the island is untouched and open for business, including most of the locations we visited.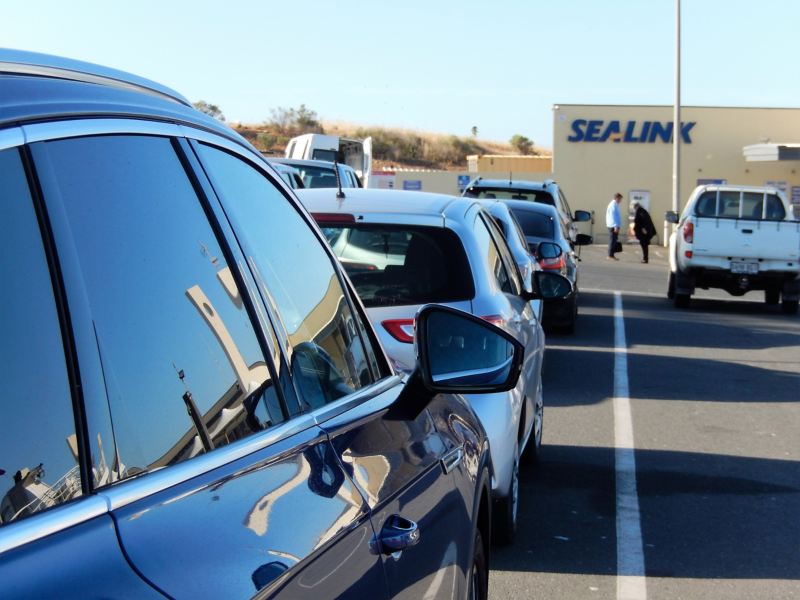 There's always something special about starting a journey with a sea passage and most people get to KI on the SeaLink ferry. Our first bonus was to learn that vehicles under 5m are charged less than longer vehicles. A quick check of the VW Touareg spec sheet confirms that it sneaks in under the 5m limit … by a mere 199mm. As I carefully manoeuvre onto the lower deck of the ferry, making full use of Volkswagen's brilliant parking assist feature, I gloat that we are getting full value for our fare. Those passengers in tiny hatchbacks have paid for space they won't be using!
As the ferry pulls away from Cape Jervis, Kangaroo Island is visible ahead. The 45-minute crossing is comfortable and relaxed and just the right length for a reviving coffee on board, and disembarking at Penneshaw is stress-free, in large part thanks to the attendants who skilfully direct everything from caravans to large trucks aboard and off the ferry several times a day.
KI is well served with accommodation of all levels, from well-equipped caravan parks to luxury health resorts. Sadly, one of the most famous of the luxury resorts, Southern Ocean Lodge was reduced to a charred ruin in the bushfires, but many others survived and continue to offer a wide range of accommodation choices. We take the mid-range and choose a very comfortable self-catering cottage at American River. As we approach, we see signs for the Oyster Farm Shop and decide to call by. We only just made it, because it closes at 3pm. A large group is sitting at a table by the window and it is obvious they've been there for quite a while. Fortunately, they left plenty of local oysters for us which we happily transported back to our cottage, to enjoy with a bottle of local white wine.
There are numerous wineries on KI with growing conditions, so one winemaker told us, similar to Languedoc, which goes some way to explaining why fifth generation French winemaker Jacques Lurton spends five months each year crafting elegant European-style wines at The Islander Estate at the provenance precinct of Cygnet River. To accompany our choice of cabernet malbec, we pick and mix to create the perfect platter of beetroot relish, roast chicken rillettes, some sharp, tangy local cheddar and a pack of local sea-salt and rosemary crackers that are good enough to eat on their own.
Cygnet River is rapidly becoming a gourmet centre on the island, with producers such as Kangaroo Island Spirits, well known for their gin and their latest venture, whisky and some quirky cafes and coffee shops. With the fires coming within four kilometres of KIS, owners Jon and Sarah Lark shifted much of their stock away, including barrels of the first batch of whisky. Just up the road is Springs Road Wines where we sample some of their finest, including a memorable cabernet sauvignon. The jury's still out on whether their 10-hectare vineyard will be affected by smoke taint, but no such issues affect earlier vintages.
Another piece of Kangaroo Island that could be in the south of France is Emu Bay Lavender Farm a short drive north of Cygnet River. Each year, the farm produces about 150kg of dried flowers from 9000 plants that thrive on the calcium-rich soil. The shop is a popular stopover for little luxuries and there are more than 30 different products hand made on the premises. Two things not to be missed are beautiful scones about the same size as a baby's head, and a positively divine lavender ice cream that's almost worth a trip to KI on its own.
It's quite a surprise to find how large Kangaroo Island is. At 155km in length and up to 55km north to south, KI is Australia's third largest island but small enough that you can see it all from one central base. The largest town is Kingscote (make sure you stop by Kangaroo Island Fresh Seafood for the best fish and chips on the island), located on the north-east of the island on Nepean Bay.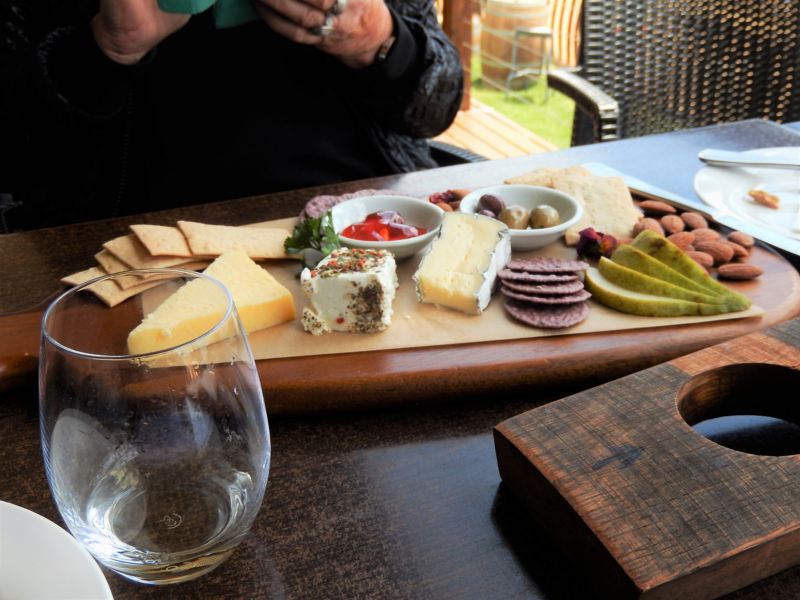 Another highlight, if you happen to be visiting on the first Sunday of the month is Penneshaw market day and the Kangaroo Island Farmers market. It's a relaxed, country-style gathering, with great views across the water and an almost endless array of olive oils, wines, honey and artisan crafts. From there, we meandered across the Dudley Peninsular, taking in the spectacular views across to the mainland, before stopping at yet another winery, Dudley Wines, where we linger over a generous platter and a wine paddle tasting (five premium wines for just $15). For our amusement, some visitors pay for a bucket of golf balls and proceed to belt them off from below the deck and into the wild blue yonder with more enthusiasm than skill.
The next day, we decide to go our separate ways (but only temporarily!). KI is famous for its native wildlife and one of the best ways to see it is at the Wildlife Park in Parndana. An up-close-and-personal koala experience is one my wife is determined not to miss, but I have other plans and they don't include furry creatures peeing down my shirt front. The Wildlife Park is open after the bushfires. However, be aware that some of the one-on-one animal encounters can be expensive, especially if you take the family ($40 to hold a wombat, $20 to hold a snake, $35 to hold a koala, $150 for a private reptile session and $50 for each additional participant, and $80 for a marmoset encounter, and some activities have minimum height and/or weight restrictions for children).
Despite the number of tourists who visit KI, there are still some blissfully unspoiled spots and having been told D'Estrees Bay on the south east coast is one of the best, I'm determined to visit. It's quite a drive to the bay along good quality unsealed roads. The Touareg and I revel in it, making remarkably good time on the almost deserted roads. D'estrees Bay was named after Jacques D'Estrees (1660-1737, a French author, Marshall of France, Vice-Admiral and Minister of State) by French explorer Nicholas Baudin who circumnavigated Kangaroo Island in 1803. I follow the drive route from the Second Boat Ramp northwards to the unglamorously named Sewer Beach. The coastline in the Cape Gantheaume Conservation Park is spectacular and ruggedly remote (the Coastal Trek walking trail is closed from 1 May until 31 December to protect breeding species), but all too soon I have to drive north again to collect my koala-cuddling better half.
Like most visitors, we underestimated how much there was to do on KI: quad biking, swimming with dolphins, marine adventures or ocean safaris, and the many beaches, coves and inlets. They're on the list for our next visit. And we'll be sure to spend some time on the western half of the island which is rapidly recovering.