Hennika Kestilä |  June 2019
Intrepid adventurer, Hennika Kestilä is out to see this wide, brown land of ours; and taking a Trakka Trakkadu along for the ride, she can do it in style and comfort.'
'Freedom' was the word in our minds when we resigned from our jobs and gave notice on our apartment in Melbourne back in October 2017. We had decided to do the well-known 'Big Lap' of Australia with our VW T5 campervan, which we had creatively dubbed Whitey the Fourth, as it was our fourth white VW. 
The Big Lap Preparation
We had some idea what we were in for with this trip. We had travelled bits and pieces of Australia before with Whitey the Third (a VW T3 camper). During the years we had the T3, we had discovered that in order to travel comfortably and be able to live in the van long term, we needed some comforts for both driving and living. It took us over a year of scrolling through used campervans on the internet to find the right pre-owned van that had all the comforts and fulfilled all the requirements that our previous camper didn't.
From the moment we saw the images of Whitey the Fourth advertised on caravancampingsales.com.au, we were sold. In fact, we were so committed to purchasing this particular campervan that we flew from Melbourne to the Sunshine Coast to pick it up from a dealership, having purchased the van without having test driven it. Luckily, it all turned out perfectly and we were very happy van owners on that long drive from the Sunshine Coast back to Melbourne.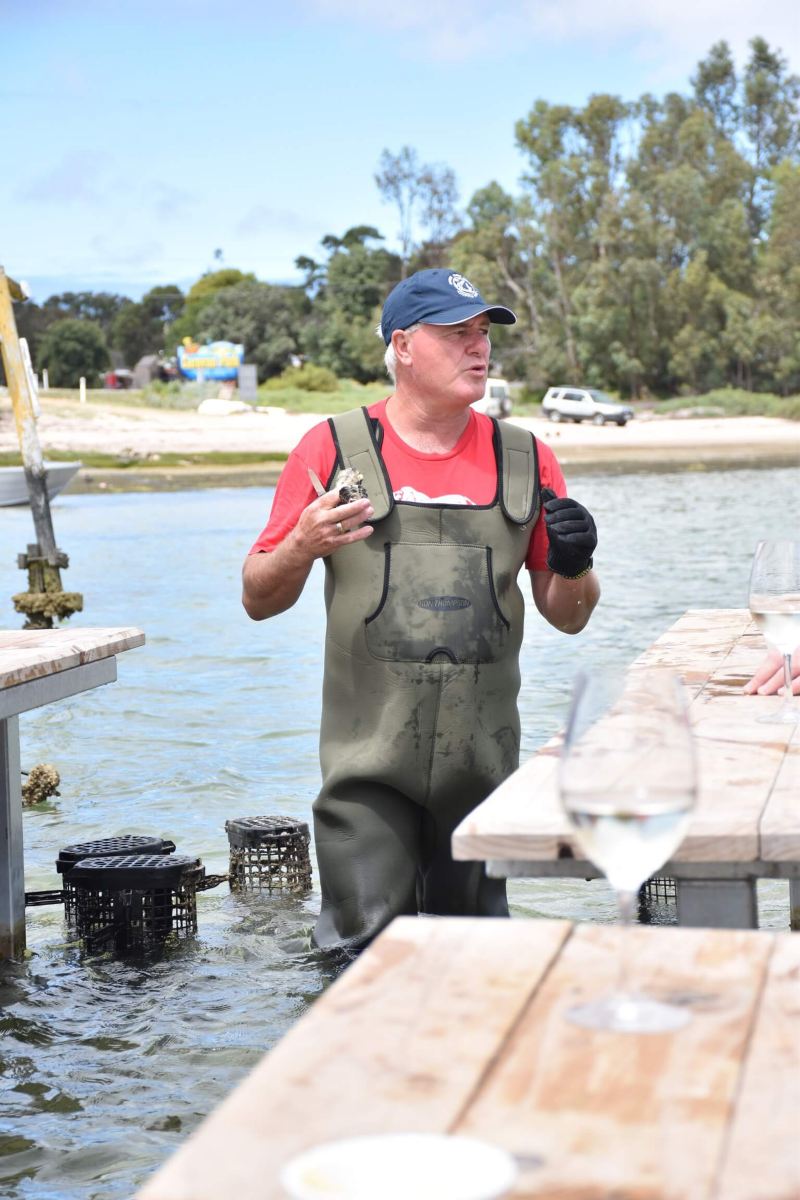 Some of the comforts we enjoyed in Whitey the Fourth included: a smoother driving experience, shower with heat exchange, solar system that powers the fridge, Seikel lift kit to give the vehicle more clearance and 4motion with differential lock to give the vehicle extra capability when on off-road tracks. 
However, by no means is Whitey the Fourth a DIY campervan – it was professionally fitted by Trakka in 2010.
Our plan for the Big Lap was to leave Melbourne in November 2017, head west to spend the summer on the south coast and then head towards the northern coast of WA and NT for winter time. 
First up, South Australia
We had visited South Australia during a few shorter vacations with Whitey the Third. We had some favourite locations we wanted to revisit but we also had many more new locations we planned to explore.
Local food and wine 

One of us is a very keen wine drinker, constantly trying to learn more about wine and the new varieties. Heading to South Australia is every wine drinker's dream; Coonawarra, McLaren Vale, Clare Valley and Barossa Valley are all internationally recognised wine regions, providing some excellent wine and local produce.
After discovering some fabulous wineries and local foods in McLaren Vale we headed to Aldinga Beach for some cool afternoon drinks while enjoying the sunny and warm evening.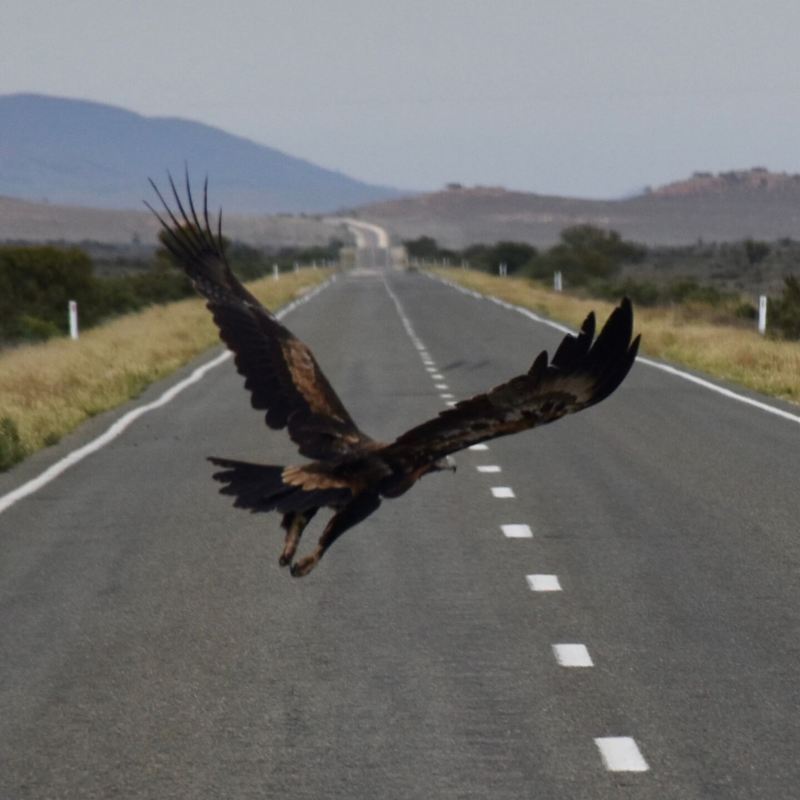 Finding the hidden gems 

"How many memorable drives are there during the Big Lap?" someone asked me recently. "Maybe about 100." I responded.
While driving, we spent much of our time listening to pre-downloaded podcasts or, when we could get radio reception (about 60% of the time), Triple J radio. But what were really the most memorable moments of our trip? Were they the activities we did, the conversations we had or the many dinners we cooked?
Certainly, all of the above contributed to a memorable journey, but the strongest memories we created during our year of travelling around Australia all come back to the incredible nature we were surrounded by. The waterfalls, beaches, forests, gorges, mountains and farmlands are something we will never forget. And thankfully we have many pictures to remind ourselves of these places until the end of our days.  
The Flinders Ranges
The Flinders Ranges are one of South Australia's most visited destinations, and also one of our favourite hiking destinations in SA. After camping and relaxing at Wilpena Pound for three nights we headed northwards in the park to gain a different perspective of the Ranges. We were not disappointed – the views were spectacular and the twisting, curving roads took us to some unexpected and wonderful places.  
... all of the above contributed to a memorable journey
STOP and take a photo of the moment
Early morning drives in the desert can be magical. It's the time when most of the tourists and road trains are still snoozing away. The weather is not yet boiling hot and, as a result, the wildlife is active. 
After we left the Flinders Ranges, we were aiming to get to Port Lincoln quite quickly, but we simply could not get over the incredible birds of prey flying around the highway picking at the previous night's roadkill.  
Note to self – STOP and appreciate these incredible moments. It's easy to let the moment pass and just keep on driving to your next scheduled destination. But the truth is, those moments are everything. They are what we travel for, and they'll never happen twice (unless you're extremely lucky).
Sharks are rather friendly
We arrived in Port Lincoln on Christmas Eve. Since it would be just the two of us together this Christmas, away from our families and friends, we had decided to do something special and spend some money on a once-in-a-lifetime experience.
After much discussion, we came to the decision to join the great white shark cage dive out in the sea near Port Lincoln. It was a terrifying picture in our minds, to be in a cage encircled with great white sharks in the deep blue ocean. But we came out of this experience with a much better understanding of these misunderstood big fish. During our Big Lap we saw dozens of sharks and at first we were terrified of them, until we learned more about them and their nature, which is actually not threatening to humans. 
Fresh Seafood is Delicious
From Port Lincoln it was just a short drive to Coffin Bay, which is domestically known for its excellent oysters. We decided to join the oyster tour to learn more about the farming and harvesting of these delicious molluscs. The tour was very informative and we would highly recommend that other travellers take the opportunity to learn more about this Australian industry. 
Overall we covered 3,606 km of South Australian roads. We crossed into the state over the Victorian border at the coastline between Port Fairy and Port MacDonnell, and we left by crossing the Nullabor into to Western Australia.