Buy your Care Plan online today

Volkswagen Care Plans1 cover your first 3 or 5 scheduled services, offering you great value, hassle-free servicing. Read Terms and Conditions.
Find out if you are eligible for a Care Plan

Anyone buying a new Volkswagen is eligible to purchase a Volkswagen Care Plan1. Ask about bundling your Volkswagen Care Plan with your finance.
Overseas model shown

Peace of mind
Pricing is set at today's rates for the life of the plan.



Flexible payment options
Ask about including your

Volkswagen

Care Plan1 with your finance or buy outright.



Transferable


Volkswagen

Care Plans are transferable from owner to owner for the same vehicle identification number (VIN), in case you decide to sell your

Volkswagen

.



Adds value to your vehicle
Enhances the resale value of your

Volkswagen

.



Convenient
Flexibility to service with any

Volkswagen

dealer across

Australia

1.
Your Care Plan inclusions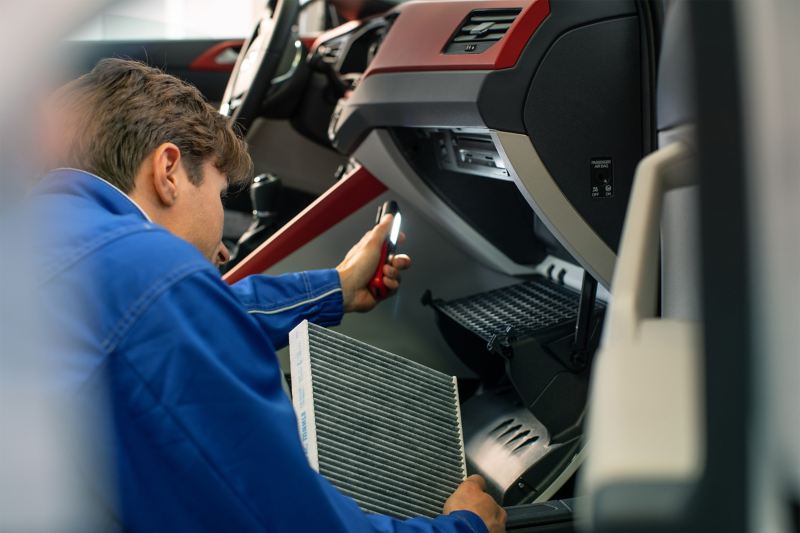 All items in your scheduled service, such as labour, parts and fluids.

Volkswagen

technicians will work on your vehicle and will only use

Volkswagen

Genuine Parts®. 

All parts come with two years warranty2.

Volkswagen

's safety and diagnostic check.


Volkswagen

Roadside Assistance3 - renewed 7 days after each completed scheduled service, for the duration of your Care Plan1.
Simpler. More predictable. 
Better value.
Whether you choose to pay up front or include with your new vehicle finance – you'll have true peace of mind for your servicing costs. And there's savings to be had off the total Assured Service Pricing RRP . 
Plus, with every 5-year Care Plan, you'll get your first scheduled service for FREE.
Pricing is valid as at 12th June 2020.
| | | Savings off Assured Service Pricing RRP | | Savings off Assured Service Pricing RRP |
| --- | --- | --- | --- | --- |
| | $1,800 (first service free) | | | |
| | $1,900 (first service free) | | | |
| | $2,200 (first service free) | | | |
| | $2,300 (first service free) | | | |
| | $1,900 (first service free) | | | |
| | $2,300 (first service free) | | | |
| | $1,800 (first service free) | | | |
| | $2,100 (first service free) | | | |
| | $2,140 (first service free) | | | |
| | $2,300 (first service free) | | | |
| | $2,300 (first service free) | | | |
| | $2,500 (first service free) | | | |
| | $2,400 (first service free) | | | |
| | $2,500 (first service free) | | | |
| | $1,900 (first service free) | | | |
| | $2,200 (first service free) | | | |
| | $2,300 (first service free) | | | |
| | $2,300 (first service free) | | | |
| | $2,300 (first service free) | | | |
| | $1,980 (first service free) | | | |
| California Beach TDI340 7DS | $1,980 (first service free) | | | |
| California Beach TDI340 & TDI450 7D4 | $2,100 (first service free) | | | |
| | $2,300 (first service free) | | | |
| | $1,980 (first service free) | | | |
| Multivan 450TDI & 340TDI 4Motion MY21 | $2,100 (first service free) | | | |
| | $2,300 (first service free) | | | |
| | $2,100 (first service free) | | | |
$1,800 (first service free)
Savings off Assured Service Pricing RRP
Savings off Assured Service Pricing RRP