We live in an age of connectivity, where we can enjoy high quality entertainment and information at the touch of a button. We believe you should expect the same standard of living in our cars as you can at home.
Take your favourite apps for a ride 
App-Connect1

Discover how App-Connect seamlessly connects your smartphone with your vehicle via Apple CarPlay® and Android Auto™ to display selected apps from your phone onto your Infotainment system. Play music, navigate or even answer phone calls and text messages, all hands-free, while enjoying a premium driving experience.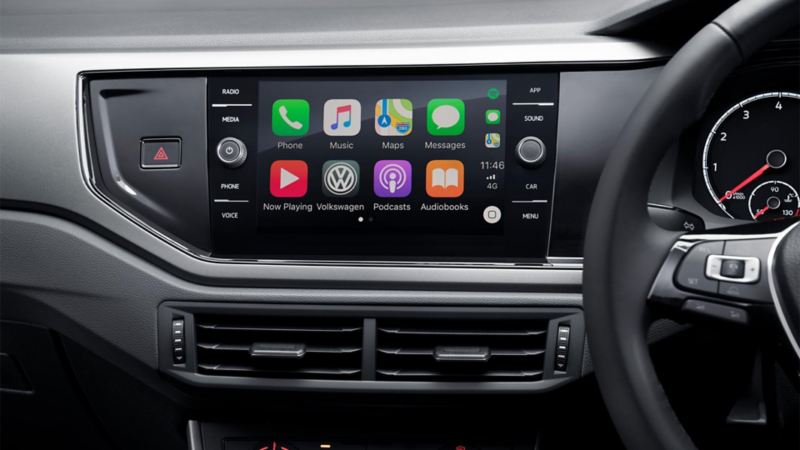 Stay connected 
With App-Connect, your phone messages can be read to you and even replied to without removing your hands from the steering wheel. You can listen to your favourite podcast or sing along to your ultimate playlist using apps like Audiobooks and Spotify. You can even listen to voicemails, connect to meetings and find your destination through your smartphone's GPS, all hands-free.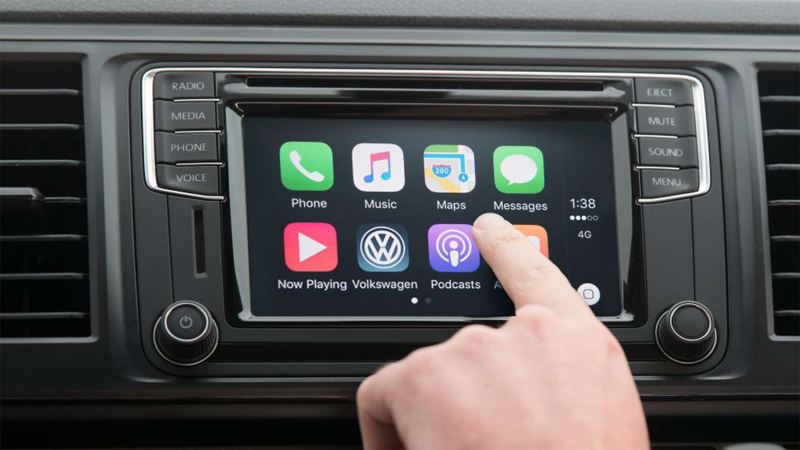 We make the future real
Experience the future of driving. See how Volkswagen are shaping the global
automotive industry with innovative tech and exciting features.