The Kombi. A great adventure begins.

Every icon has an origin story, and for the Volkswagen Kombi, that story starts in 1949. That's when Dutch businessman and pioneer Ben Pon pulled up his suspenders and hit the road with a sketch in hand, and a dream in tow. This single sketch was the beginning of a pretty wild adventure. Inspiring the design of the very first Kombi Van, as we know it today. With elements of the original T1 beetle design, combined with the room to move. The T2 Kombi has been called many things and has evolved more times than even we can count. But one thing has stayed the same, our love of adventure.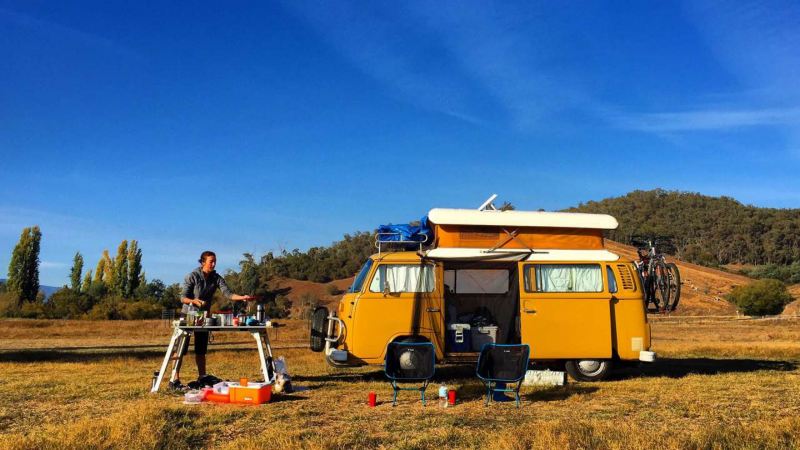 The 60s mover & shaker

The Kombi is most at home on dusty roads, beneath the open sky and at music festivals around the world. Why? Because that's where we got our first big break. The Kombi was a hit at music festivals in the 60s. It made it to Woodstock, and back. Meeting a few friendly faces along the way. It graced album covers alongside Bob Dylan and The Beach Boys. And it became the ultimate symbol of the road trip. The Kombi was and still is the van for people without a plan. With the perfect amount of space to invite your friends along for an adventure.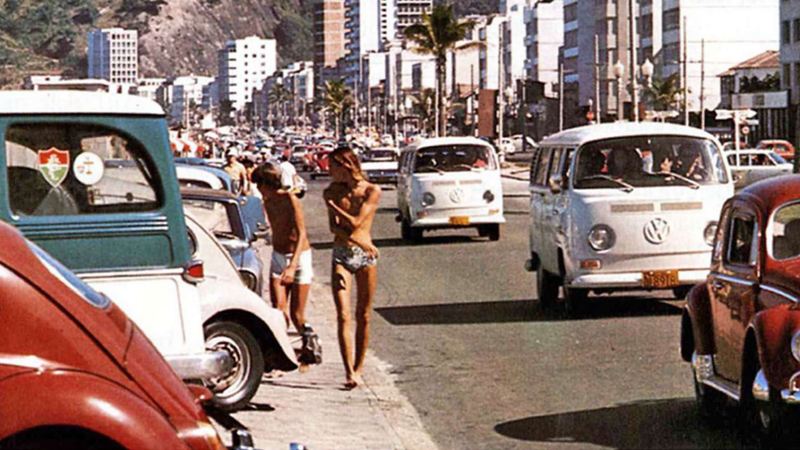 Australia

's most well-travelled van.
Then and now.

Road trips. Camping. Surfing. You name it, we've been there. Since the Kombi first landed on Aussie shores, we've been a favourite of adventurers. When surfing took the east and west coasts by storm in the 70s, the Kombi was there to help. With enough space for thrill-seekers to strap their boards to the roof, and go. Since then, the Kombi has continued to reconnect Aussies to the outback. With a range of features designed for last-minute trips to valleys and gorges alike. Our mission? To help Aussies rediscover adventure. Our method? The release of a new generation of vehicles.