Volkswagen

's beating heart

Occupying around 6.5 million square metres, Volkswagen's North German headquarters at Wölfsburg is one of the biggest and most advanced car factories in the world.

Over the years it has become known for raising the bar in vehicle manufacturing in terms of quality, efficiency and productivity. Every day, up to 3,500 Golfs, Tourans and Tiguans roll off the Wölfsburg production line. Since it began manufacturing cars in the 1930s, the plant has seen more than 45 million vehicles leave its premises.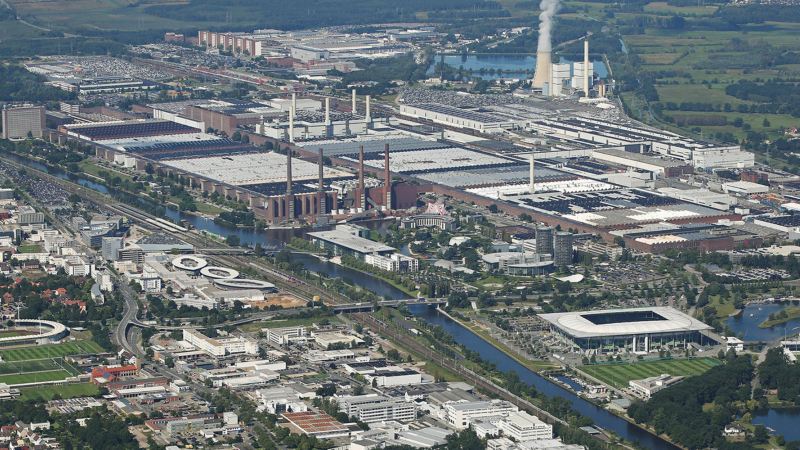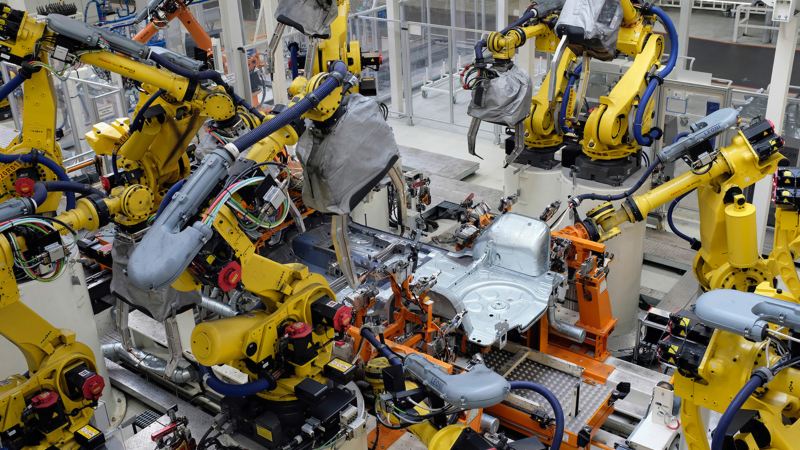 Manufacturing at the next level

Volkswagen production takes place at a variety of different manufacturing plants around the world, but Wölfsburg is where it all started. It now boasts the largest state-of-the-art paint shop in Europe, while the press shop processes a remarkable 1,500 tonnes of sheet metal every day.
At the body shop, Volkswagen has invested in new, more flexible technologies so the plant can react faster to different demands. Various models can be built right after one another on the same line without the need for any major modifications or delays.
The assembly line sees engines and bodies brought together in precise configurations. After assembly, rigorous measurements, final adjustments and performance testing are carried out to ensure the quality Volkswagen customers expect.
AutoStadt visitor complex

Next to the production facility is the AutoStadt, a visitor attraction with a prime focus on Volkswagen's brands and heritage. The complex also houses Volkswagen's impressive museum, new model delivery centre, as well as an off-road course and a Ritz-Carlton hotel — ideal for the 2 million visitors each year who wish to see one of the world's most impressive car factories in action.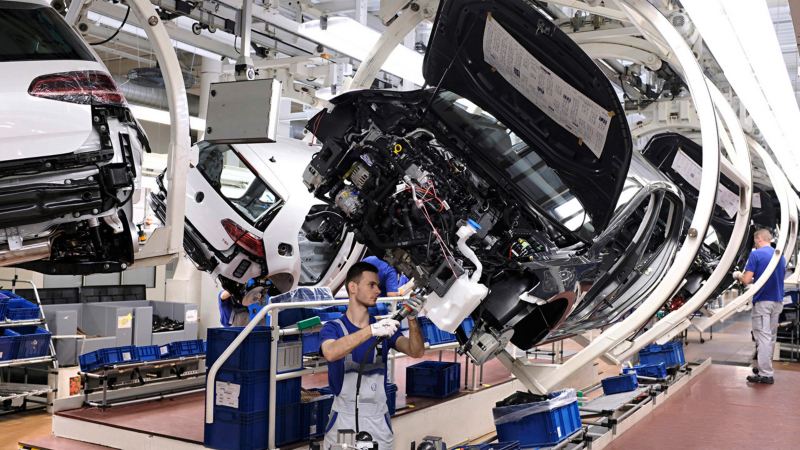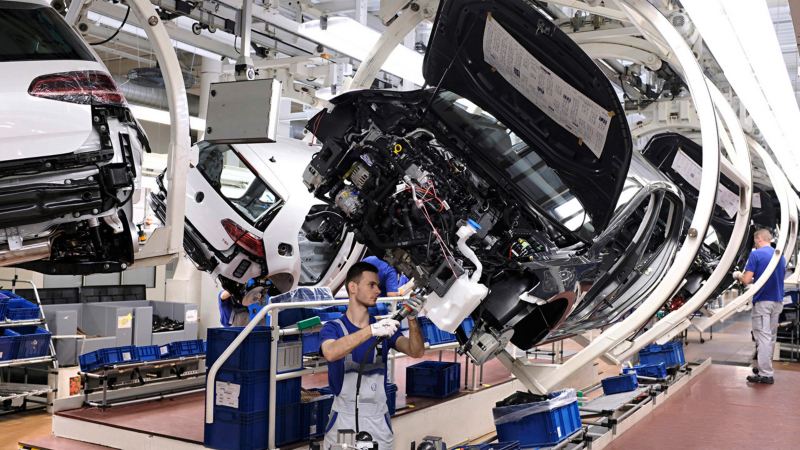 Steeped in history
Located in the German state of Lower Saxony, Wölfsburg lies about 75 kilometres east of Hanover and 230 kilometres west of Berlin. From the city's foundation in 1938, it became home to Volkswagen car and van manufacturing.
The production line was the brainchild of the legendary automotive engineer Ferdinand Porsche, who laid out its design after studying car plants from around the world for inspiration.
Between 1949 and 1955, production grew from 46,000 units a year to more than 240,000. By the time the Beetle, Wölfsburg's original model, ceased European production in 1975, almost 12 million units had rolled off the line.
With such a rich past, chronicling the plant's history has been an important process for everyone involved at Wölfsburg. As a result, the complex is home to almost five kilometres of files, nearly a million photos, 1,800 films, 70,000 publications and 15,000 drawings, as well as a wealth of digital data. All of this is housed in archives that are available to view by appointment.
See
Volkswagen
 in action
The factory in Wölfsburg is open to the public every weekday from Tuesday to Friday with two-hour tours available for visitors. Extend your trip and stay on at a top-class hotel, or make the most of a day and plan to take in all of the attractions.
Please contact Autostadt for more information.