Roadside Assistance

Volkswagen



Roadside Assist - We've got your back

No matter where you are or what time of day it is, Volkswagen Roadside Assist is available to give you a hand. We're only a call away.
If you need a hand with a flat tyre or breakdown, just call us on:
1800 637 181

Every new Volkswagen owner receives a one-year Roadside Assist membership.

We provide 24-hour roadside assistance, emergency accommodation, car rental and towing as well as property assistance. Our additional benefits include flat batteries, emergency fuel, flat tyres, lost or locked keys, bogged vehicle, taxi and legal or medical advice.

Roadside Assist membership is provided by AWP Australia Pty Ltd ABN 52 097 227 177 trading as 'Allianz Global Assistance' ('Allianz Global Assistance'). Whenever you request roadside vehicle assistance under your membership, you will be making that request to Allianz Global Assistance, who will provide the services on the terms and conditions set out below. The terms and conditions contain exclusions and limitations.
Service Initiated Roadside Assistance (SIRA)

If you perform a Scheduled Service for your Volkswagen at an authorised Volkswagen Dealer, you will receive up to 12 months Service Initiated Roadside Assistance (SIRA) membership commencing from the date of the Scheduled Service. 
How it works:
Every new

Volkswagen

includes one-year roadside assistance membership (

Volkswagen

Assist), commencing from the new vehicle warranty start date.

With every Scheduled Service performed at an authorised

Volkswagen

dealer, you will receive up to 12 months Service Initiated Roadside Assistance (SIRA) membership.

To be eligible for SIRA, your vehicle must be in a roadworthy condition and have the 

Volkswagen

 standard Scheduled Service performed by an authorised 

Volkswagen

 dealer.

Vehicles that perform an Essential Service or Essential Service Plus are not eligible for SIRA membership.
I've had an accident. What do I do?

In the event of a road accident, there are a number of steps you should follow to protect yourself, your vehicle and other road users.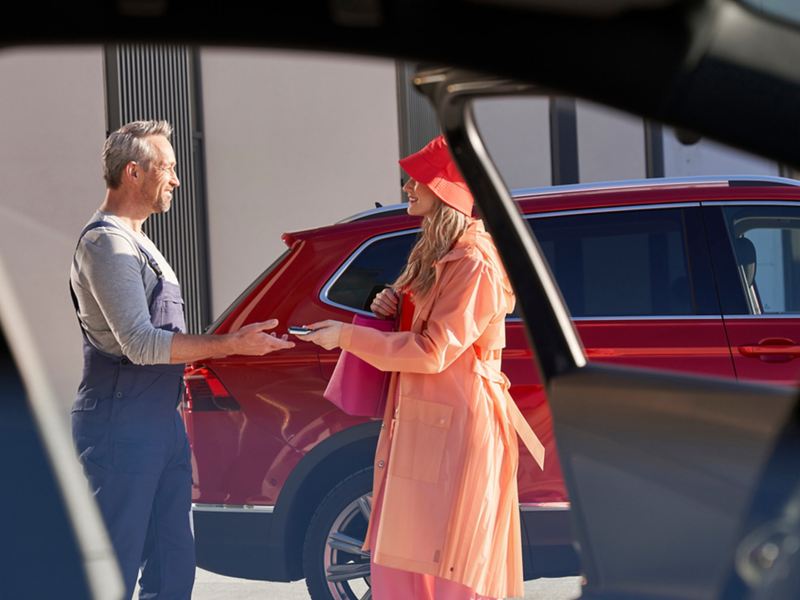 1. Immediately turn off your ignition and switch on your hazard lights so other road users are aware you're in an emergency.
2. If serious injury has occurred, a driver did not stop, or a vehicle was towed away after the accident call 000 immediately.
3. Exchange details with other drivers involved in the accident, including their name, address, phone number, insurance company, license number and vehicle registration.
4. Carefully inspect the scene of the accident and record as many details as you can with your camera.
5. If your Volkswagen needs to be towed, you have the right to decide who will tow it and where it will be towed to. The Volkswagen Approved Repairer is the best option to repair your vehicle
6. Contact your insurer. They will need to know as soon as possible following the accident.