There's never been a better opportunity to spend some time in nature. You can finally tick off your road trip list with one of our camping vans. Each and every one of them are equipped to make the whole experience easier and better for you.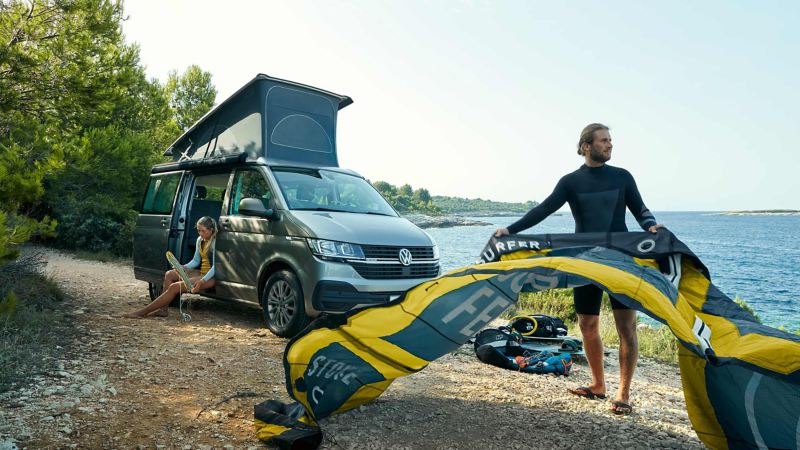 California
This all-round adventurer has the great outdoors waiting to be rediscovered. With its rear three-seater bench converting into sleeping space for 2 and another bed for 2 in the elevated roof, the California can comfortably become your home away from home. All you have to do is choose where to go.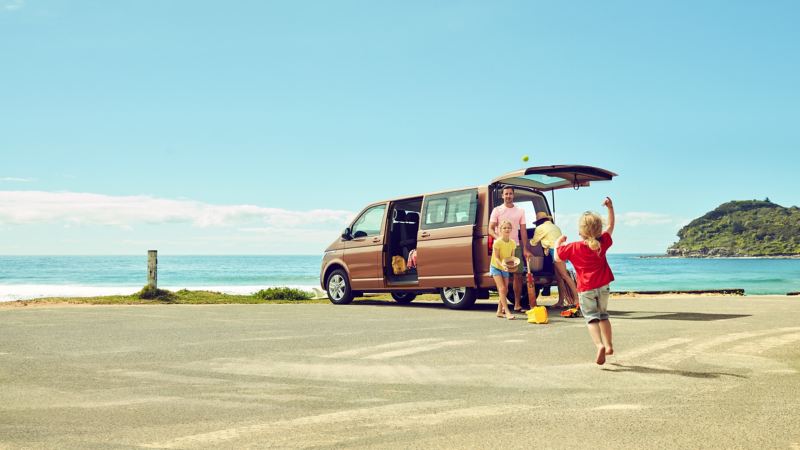 Multivan
Think Kombi Van but updated with state-of-the-art technologies and stylish design. The Multivan features a rear three-seater bench that converts into a cosy bed that sleeps 2. If you need more space, the seats can be removed and reinstalled in a few simple steps. Once you get yourself inside, you'll know exactly why it's the perfect weekender.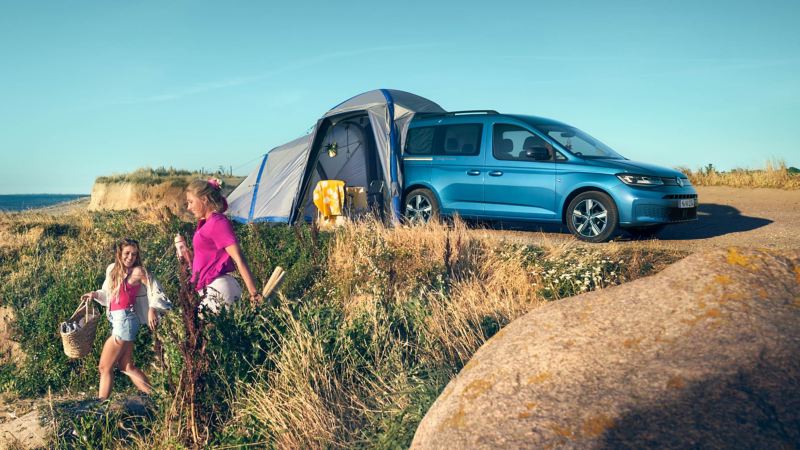 Caddy

California. Now available for online order.
This compact camping van can transform anyone into loving the great outdoors. Based on the fifth-generation Caddy, the Caddy California is the new lifestyle model that includes a fold-out bed with cup springs and a mattress, and an optional detachable tent. It really is everything you'll need for a night, or five, in nature.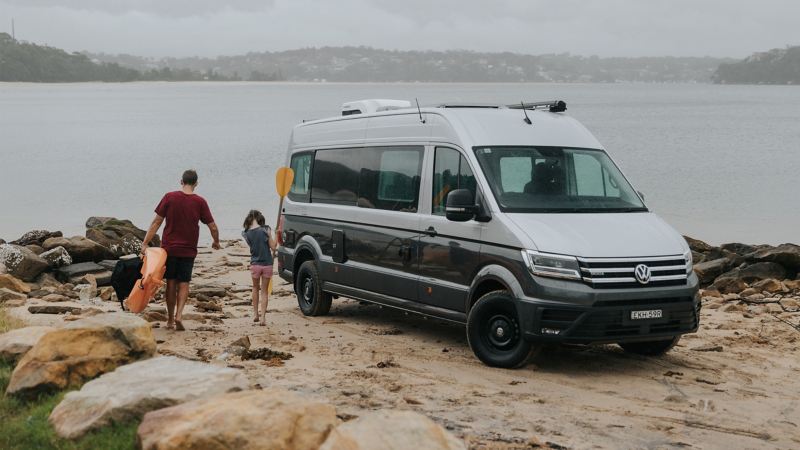 Crafter Kampervan
It's time to dust off the outdoor gear, hit the road and rediscover what Australia has to offer. Our new Crafter Kampervan combines the spirit of our iconic Kombi with the Australian RV experience of our partners at Jayco. With 4Motion all-wheel drive as standard, leave the city in your tracks and transverse pristine coastal roads, barren desert highways, sloping mountain paths and tropical rainforest tracks – all without compromising on your creature comforts.
Find the camping van for you

Find the<b> camping van for you</b><br>

| | | |
| --- | --- | --- |
| | | |
| | | |
| | | |
| Fuel efficiency (Combined Cycle): From 6.6 L/100km1 | Fuel efficiency (Combined Cycle): From 6.6 L/100km1 | Fuel efficiency (Combined Cycle): From 4.9 L/100km1 |
| Luggage capacity: from 4,300L | Luggage capacity: from 4,300L | Luggage capacity: 446 - 4,300L |
| | | |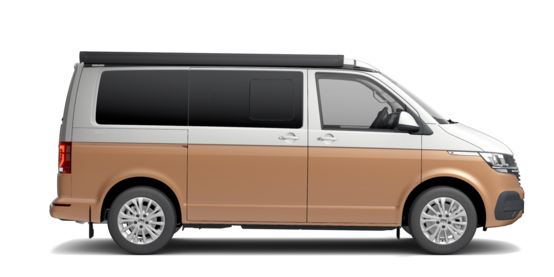 Fuel efficiency (Combined Cycle): From 6.6 L/100km1
Luggage capacity: from 4,300L
If you're still thinking about your options, we've got more ideas. We're confident you can find the perfect fit so you can explore the country just the way you want.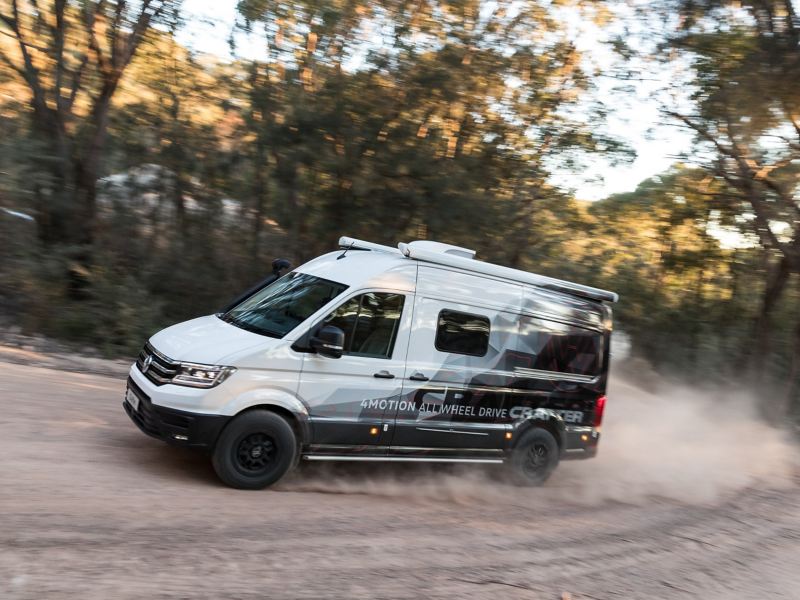 Build it to your needs
Volkswagen can offer bespoke camping van conversions to make your travel vision come to life. So whether you've got a Crafter or Transporter, we can help you build it to whatever you've got in mind. Check out what others have done on the Volkswagen Amarok And Vans instagram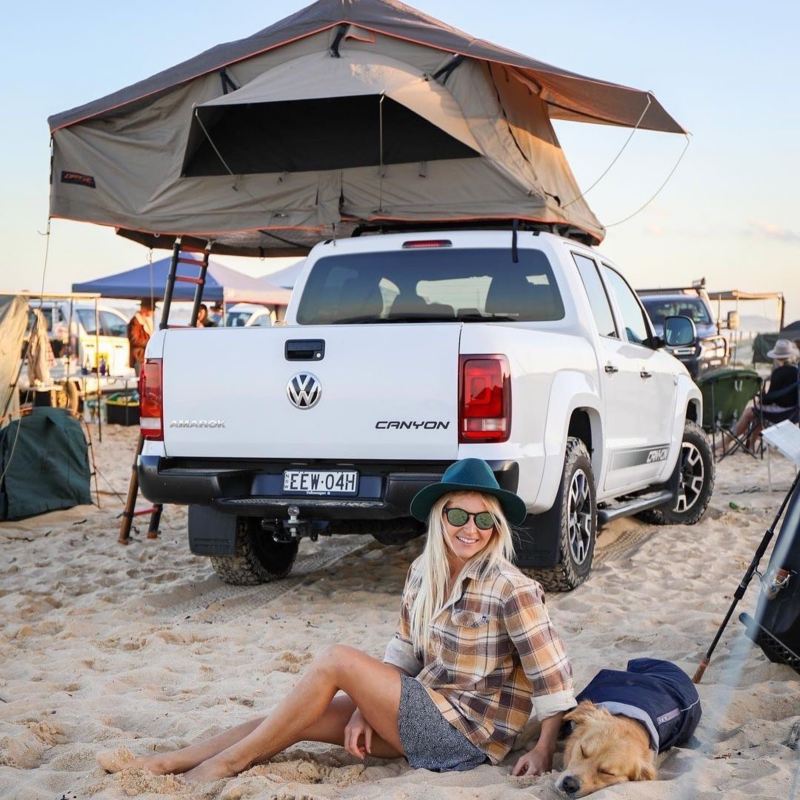 Add to your
Amarok
From a camping trailer to a boat, you can say 'yeah!' to just about anything with its towing capacity of 3 – 3.5t. But that's not all. The Amarok also gives you the option to add an aftermarket roof tent. However you choose to camp, you can feel confident about it with the Amarok.
Our commitment to you and your business doesn't just stop when you leave the showroom. We're always here to help so you have peace of mind your business is covered and keeps running.
Buying a

Volkswagen

has never been so easy
From built to order cars to stock and offers, we are here to help you choose whats right for you.