Say goodbye analogue and hello digital with Active Info Display. This compact information unit replaces traditional dash dials with a 12.3" high-resolution digital screen to deliver a tailored driving experience like no other. Any Volkswagen equipped with Active Info Display is capable of transforming its dash into one of a variety of modes at just the touch of a button.
Customise your view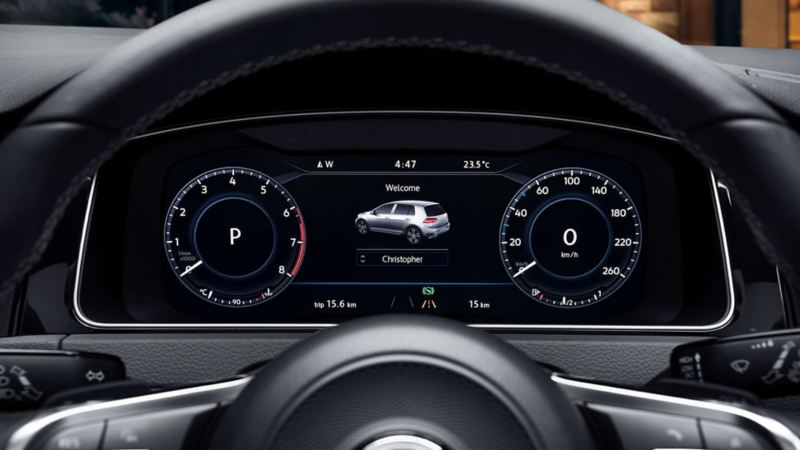 With Active Info Display, drivers can individually configure the centre of their dash-screen to present navigation map, Infotainment system, driving data and telephone displays - all while keeping their usual gauges clearly visible.

The dials themselves can also be customised in Classic, Navigation, Speed & Gear, Consumption & Range or Efficiency display themes.

Classic view provides drivers with a high-definition traditional display of their usual gauges, all with pinpoint accuracy, whilst Navigation mode offers features such as turn by turn directions to supplement the large GPS guided map in the centre display.

If a driver wants an accurate and highly visible view of their speed and gear selection, the Speed & Gear mode replaces the centre of the dials with large format speed and gear position information for a precise driving experience. Consumption & Range mode is available to those interested in keeping a continuous eye on their fuel usage, with a calculated estimate on how far that can take them. The final mode, Efficiency, displays information that helps the driver find and maintain the optimum speed to minimise their carbon footprint.