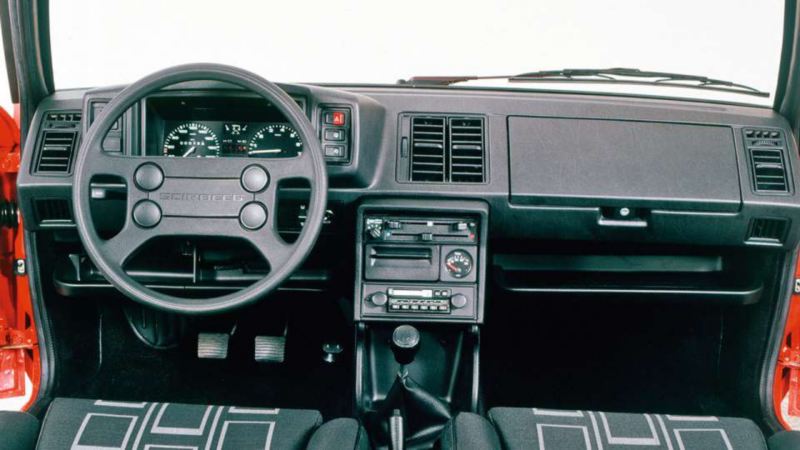 For over 40 years, Volkswagen's three-door sports coupé has been associated with performance and style and occupies a unique place in automotive history. 
Introduced in 1974, the Scirocco immediately caused a stir with its styling from iconic design house Giorgetto Giugiaro. As a replacement for the long-loved Karmann Ghia, the new model aimed to provide a further dash of sportiness with deft handling to the Volkswagen range.
The Scirocco shares its name with the powerful wind that blasts across the Sahara on its way to the Mediterranean. As a model that cut an irresistible swathe through its category during a long career, this handle could not be more apt.
Over three distinct generations, the Scirocco would stand out for its bold styling as a genuine sports coupé.
The first edition gained a cult reputation and remains a favourite among Volkswagen collectors. Arriving in 1981, the second took Giugiaro's crisp and purposeful design even further. After a hiatus during much of the nineties and noughties, the classic Scirocco nameplate returned in 2008 for a third generation with a new, sleek and brooding look before retiring for good in 2017.
It now takes its place in the pantheon of sports coupés as a global design icon with an attitude to match its bold styling.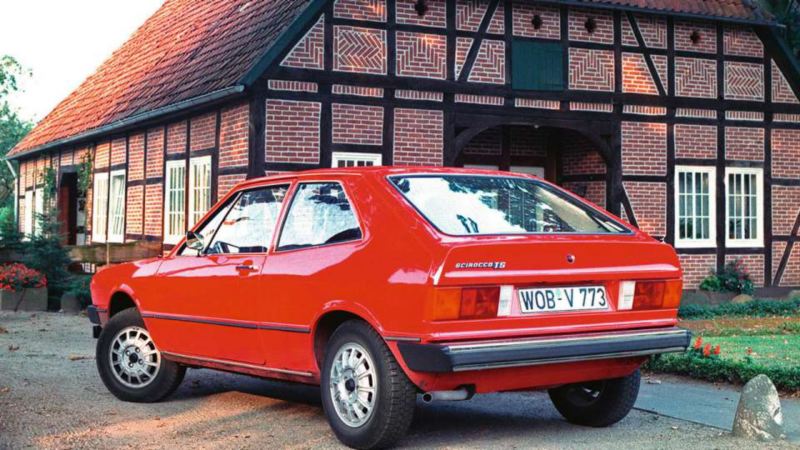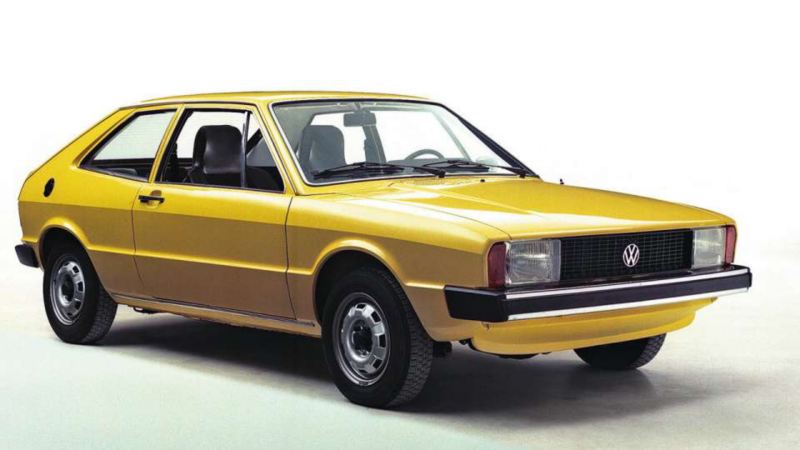 Over the years the Scirocco has pushed the boundaries of engineering, not least in the form of the unique 1983 BiMotor which featured two 1.8-litre engines, one at each end of the car. This format generated a system total of 268kW and was capable of dispatching 100km/h in just 4 seconds—figures that were virtually unheard of at the time. The Scirocco has ceaselessly carried its eminence for performance with pride, most recently as a 206kW turbocharged R edition that maintained the nameplate's uncompromising reputation for pace and handling.
After a 43-year reign at the helm of coupé motoring, the Scirocco has taken its bow as one of Volkswagen's most globally beloved models. The Scirocco's reputation for performance and handling will endure, while generations will continue to look back on this exceptionally packaged car with tremendous affection. While the eternal Scirocco may have retired from service, it is destined never to be forgotten. 
Today, the style and performance of the Scirocco is matched only by another icon of the coupé world: the Volkswagen Golf R. The updated R shares the Scirocco's bold style and sharp looks while managing to provide an even higher performance driving experience.