Infotainment 

Latest tech that transforms driving into living.
Latest tech that transforms driving into living.
Imagine having complete control of everything you need to make your trip the greatest it can be. That's what we had in mind when we designed our range of infotainment systems. So no matter how long the journey is, you'll be more than ready.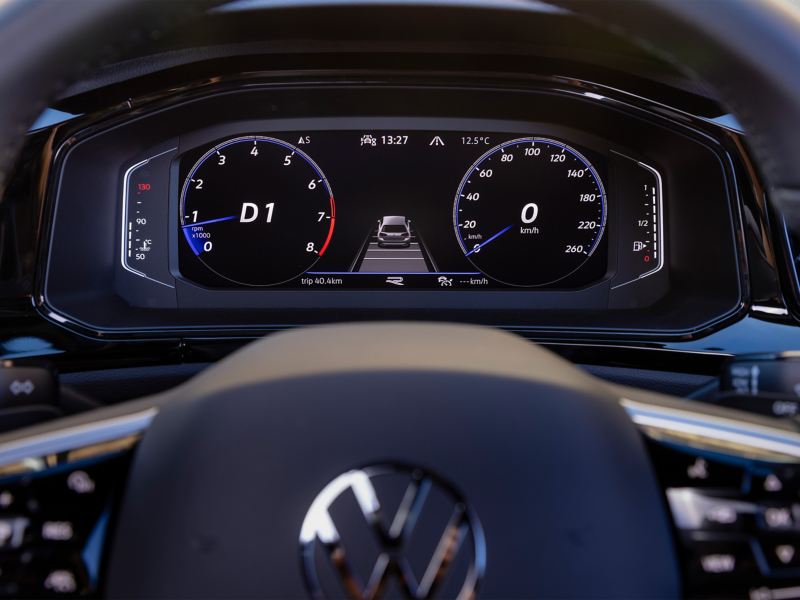 Your dash is more than just the speed and fuel indicator. It's the holder of useful information you may need on any kind of trip. That's especially true for our reliable Multi-Function Display, Digital Cockpit and Digital Cockpit Pro, the new customisable digital dash.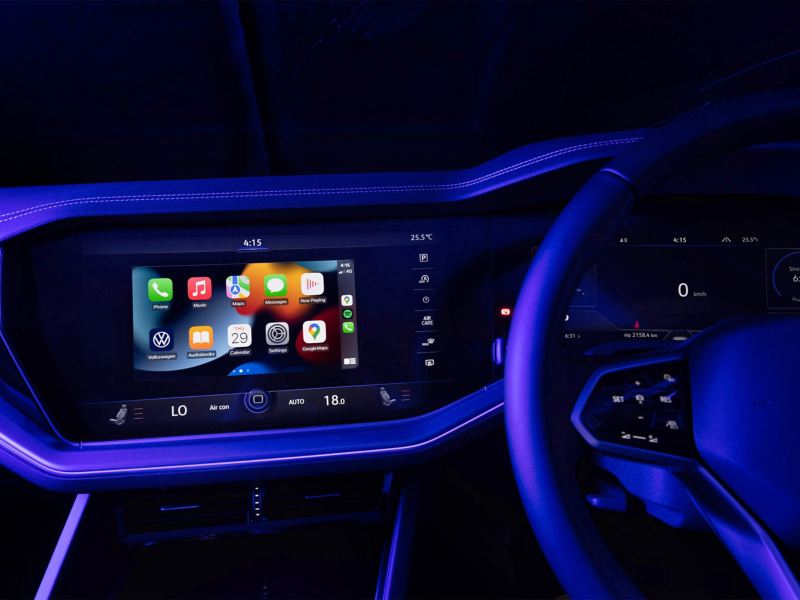 The innovision cockpit has reimagined the control centre. Available on a range of Volkswagens, the controls are integrated in the display of the Discover Pro infotainment system, available on the Touareg is a single curved piece of glass.1
The Head-up Display projects important information like the speed, messages from the driver assist systems or navigation details. This way, you can keep your eyes on the road ahead.
Your world of entertainment

Enjoy ultimate control

The Discover Pro Audio and Satellite Navigation Display offers utmost entertainment and functionality at your fingertips. You can also make the most of Gesture Control and Voice Control for a premium hands-free experience. There's nothing you can't do with the Pro.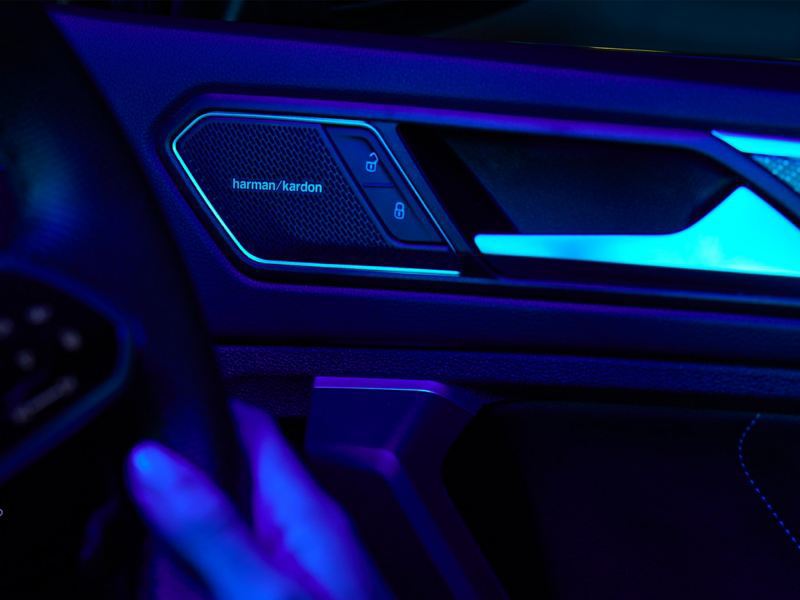 You'll do more than just head bob to your favourite beats with our premium sound systems. Differing by model, Dynaudio, Harmon Kardon and beatsTM systems are available. Your driving playlist will sound better than ever before. 1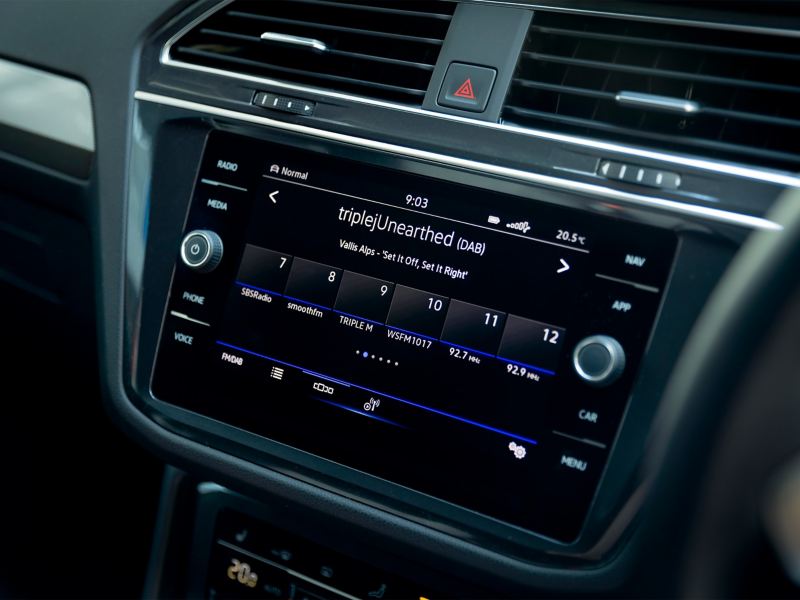 The future of radio is here. With Digital Audio Broadcasting, say hello to enhanced sound quality and additional stations both you and your passengers will love. 1
Set the mood for a first date or sleepy kids with up to 30 colours to light up the interior of your Volkswagen. The colour and brightness of the illuminated strips can easily be adjusted via the display of your infotainment. 1
Long gone are the days of tangled cords. Charge your phone without the hassle of cords or plugs using Volkswagen's wireless charging feature. All you have to do is place it on the tray. That really is it.