Welcome to mission control
All of our new vehicles come with a touch screen Infotainment system as standard. Through this system, you can access a variety of entertainment and vehicle utilities to enhance your driving experience. 
Everything you need, in one place
Composition media display
Volkswagen vehicles equipped with our Composition Media Display feature a CD player with an SD card slot for music (compatible with MP3, WMA & AAC files), AM/FM radio and a .jpeg image viewer. From the menu, you can also access your Volkswagen's convenience settings to adjust your external lights, connect to your smartphone and much more.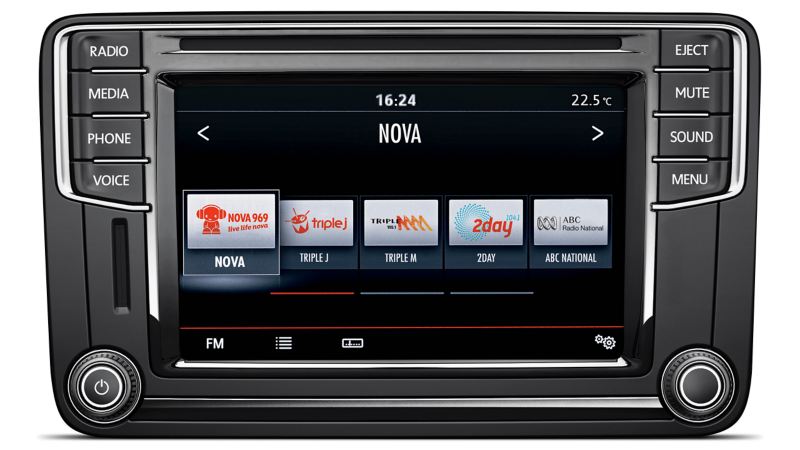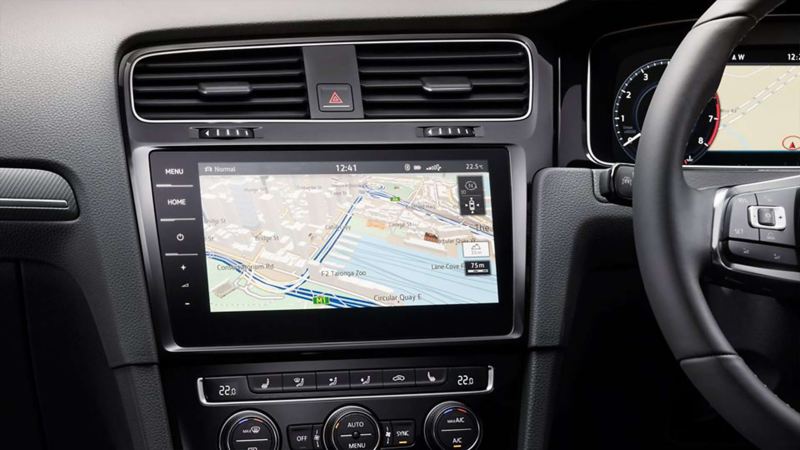 Lead the way
Discover Pro Display
The Discover Media Audio and Satellite Navigation Display comes with all the features of the Composition Media Display, but with a built-in navigation system offering 2D and 3D (bird's eye) map views. You'll also get an additional SD card slot for navigation data.

The Discover Pro Audio and Satellite Navigation Display provides all the features of the other displays but with much more. Not only does this larger display also come with 2x SD card slots, but benefits from 10GB of internal storage too. Providing you with ample storage options. You can also make the most of Gesture Control and Voice Control for a premium hands-free experience. 
The power in your hands
Gesture Control
Gesture Control is available with the 9.2" Discover Pro Display as a truly interactive feature that enables you to browse through your Volkswagen's various menus. Navigate through radio stations, songs and more with nothing more than just a mid-air swipe of your hand.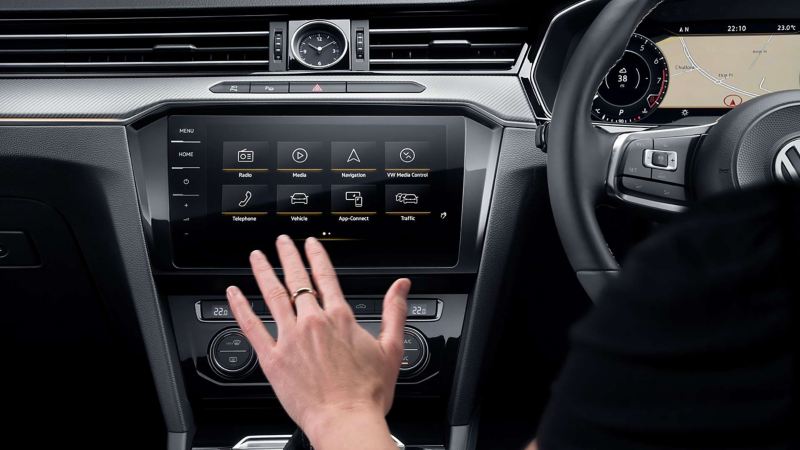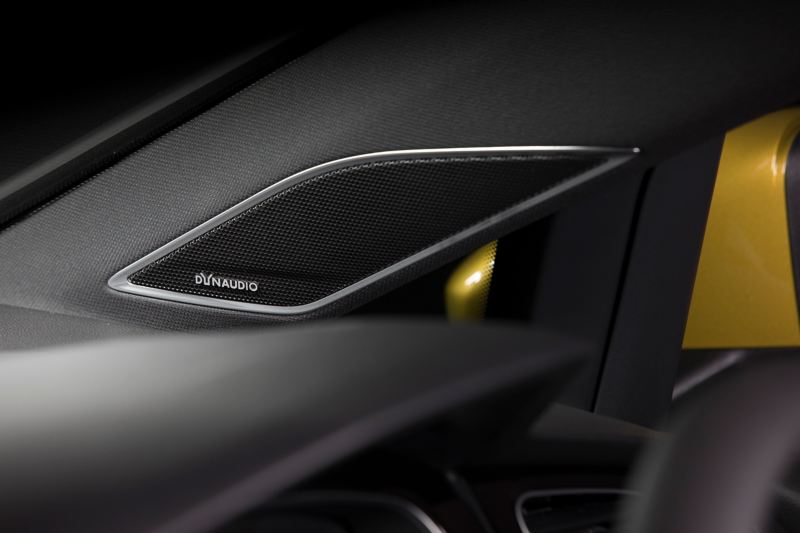 Your drive, amplified
Dynaudio Premium Audio Systems
Your Volkswagen's Infotainment can be enhanced by the optional built-in Dynaudio Excite premium audio system to deliver an amazing acoustic experience. With a digital amplifier and subwoofer, your driving playlist will sound better than ever before. 

Control from every seat
Media Control
With Media Control, passengers are given more control, with less distraction for the driver. Simply download the free Media Control App, (compatible with Android™ & iOS), and turn a smartphone or tablet into a remote control for the Volkswagen Infotainment system. Enabling users to control selected functions such as navigation, radio station selection and media data.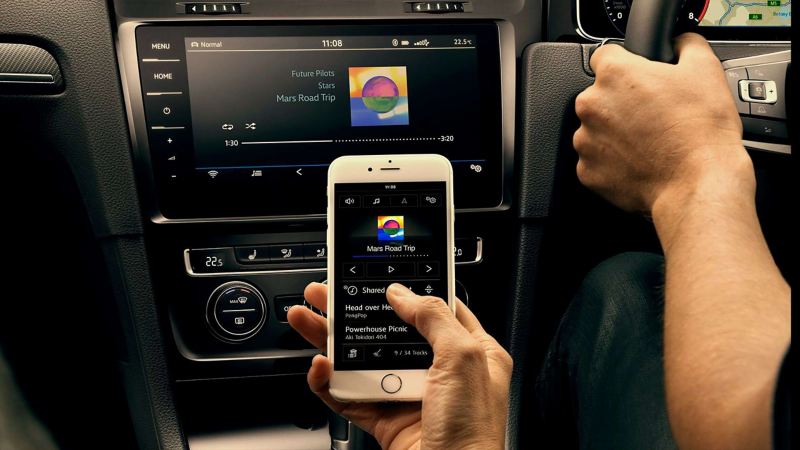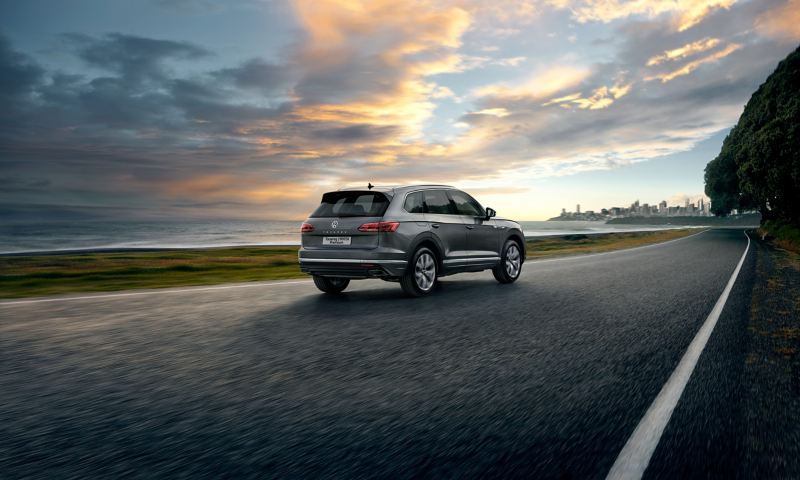 Boldly different
Discover innovation at its finest. Book a test drive in the Touareg
and experience better living through Volkswagen.