Sustainability begins here
Our passion for creating eco-friendly vehicles that blend harmoniously with the natural world is stronger than ever. It's our ambition to become the leader in all things sustainable. Our key developments in low-emission drive technologies, smart mobility services and autonomous driving solutions are only the beginning.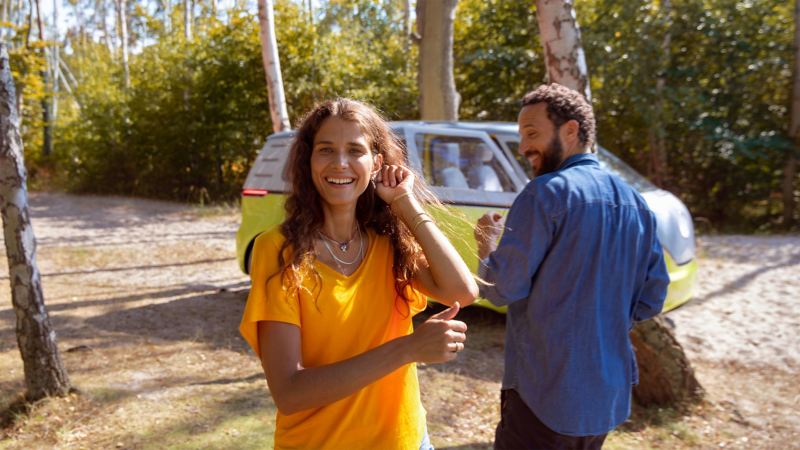 Go to zero – Environmental Mission Statement
For all our products and mobility solutions we aspire to minimize environmental impacts, along the entire lifecycle. Compliance with environmental regulations and standards in addition to voluntary commitments is a basic prerequisite of our actions.

Climate Change
We are committed to the Paris Climate Agreement. We intend to become a carbon neutral company by 2050.
Resources
We intend to maximize resource efficiency. By 2025, we plan to have reduced the production-related environmental externalities (CO2, energy, water, waste, volatile organic compounds) by 45% per vehicle compared to 2010.

Air quality
We are committed to improving our air quality through the introduction of not only fuel efficient, low emission combustion engines but also committing to e-mobility as a sustainable mobility solution for the future.
Environmental compliance
We aim to become a role model for a modern, transparent and successful enterprise in terms of integrity by installing and controlling effective management systems covering the environmental impacts of our mobility solutions.
Our company's foundation is built on our values, which distinguish us and guide our actions. We are committed to the Volkswagen Group's ambitious goal of minimizing environmental impacts with the end goal being a cleaner, safer and better environment.
- VGA Board of Directors
It's our social responsibility to create vehicles and services that provide a genuine benefit to both people and the environment. We're dedicated to exploring eco-conscious possibilities and turning them into reality with clean production, recycling and eco-fuel alternatives.
Our committed approach to ensuring a sustainable future is evident in every vehicle we produce. It's our mission to keep our carbon footprint at a minimum, which means keeping a close eye on energy consumption per vehicle and improving our energy efficiency, water consumption waste for disposal, and CO2 emissions.
We're committed to a better tomorrow

We've come a long way since our last report. Some extraordinarily exciting transformations have taken place and we are pleased to present our sustainability report for 2020.
Modern Slavery Reporting Requirements
As Volkswagen Group Australia is a key supplier of vehicle and parts, through our parent entity Volkswagen AG, we have prepared our first Modern Slavery Statement which outlines the steps the Volkswagen Group Australia has taken to assess and address the risk of Modern Slavery in our operations and supply chains for the financial year ending 31 December 2020.  This is Volkswagen Group Australia's first Modern Slavery Statement under the Modern Slavery Act 2018 (Cth). We encourage you to review the content below and contact our Procurement Department should you require any further assistance: procurement@volkswagen.com.au.