IQ.DRIVE
Our suite of advanced driver assistance systems.
Our suite of advanced driver assistance systems.
Always looking out for you  
The latest generation of Volkswagens prove we're one step closer to fully autonomous driving. When it comes to intelligent safety and assured driving enjoyment, an important addition is IQ.DRIVE.
IQ.DRIVE is our range of advanced driver assistance systems (ADAS) that is always working hard behind the scenes to keep you safe on the road. That's because driving is only fun when you have the support you need. So wherever you go, drive happy knowing IQ.DRIVE will always be there for you.1
Here's a feature that makes road trips easy. Travel Assist is a hands-on semi-autonomous driving assistant that can support you with steering, accelerating and braking within your lane. Using combined functions of Adaptive Cruise Control (ACC), Lane Assist and Side Assist, it helps you stay in the middle of your lane and maintains your pre-set distance from the car ahead.1 2
We all know to check our blind spots, but you can never be too careful. Side Assist uses LED lights in the side mirrors to let you know if there are any cars behind you on your left or right. Once you indicate to change lanes, the system will flash if there's any potential danger and can even apply corrective steering using Lane Assist to avoid collision.1 2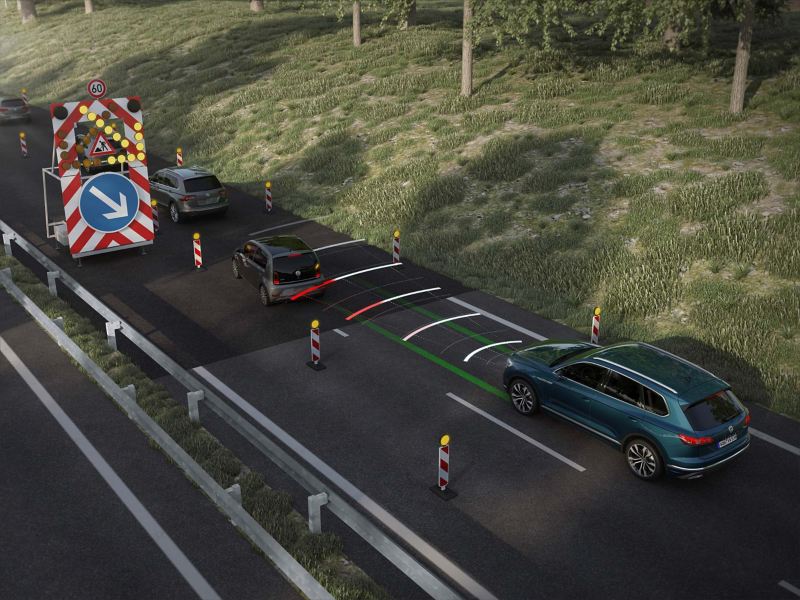 Stop-and-go traffic can be irritating. Our Traffic Jam Assist, part of the Travel Assist system, is here to help you through it. Using a combination of functions like Adaptive Cruise Control and Lane Assist, this feature provides semi-automated driving, steering and braking in congestion.1 2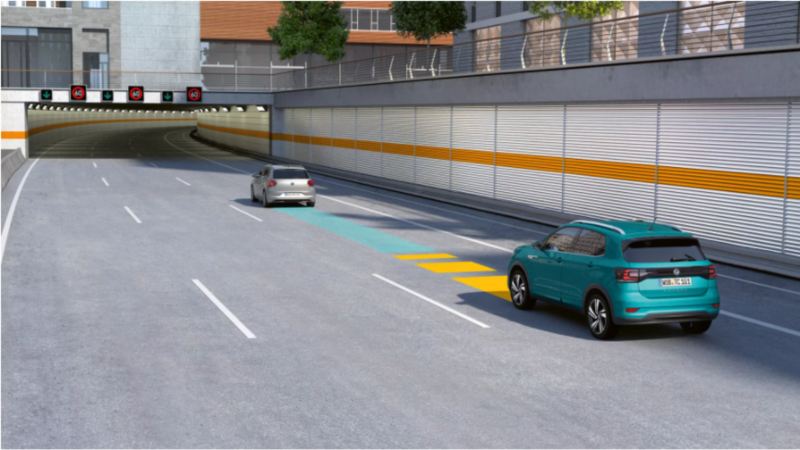 Going on a long road trip? 

Set the speed you want to go with Adaptive Cruise Control. This handy feature will also help you adapt the speed to a safe distance from the car in front making life on the open road easier.1 2
For a lot of drivers, parking is a nightmare. Our Park Assist can help you find that perfect spot no matter where you are. How? Its smart sensors can tell you if a space is big enough when you drive past and also do the manoeuvring for you. At the press of a button, it will steer your car into parallel and right-angle spaces while you work the pedals. The Touareg goes further with Park Assist Plus, this smart technology identifies suitable parking spaces for you and will control your acceleration and brake, leaving you to control via the infotainment system.1 2
Wouldn't reverse parking be easier if you had eyes in the back of your head? Now you can with the Rear View Camera, a crystal clear video feed of everything behind your car to help you reverse into all sorts of spaces with ease.1 2
Know exactly where you're turning from all angles with the 360° Area View, which shows a bird's eye view of the area around your car. This is a big help when you're trying to get into and out of tight spots.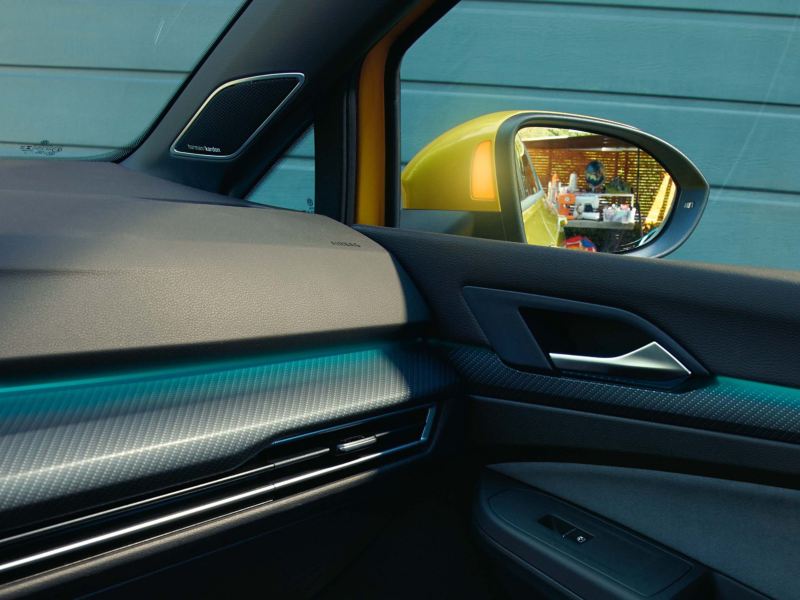 When you're in a rush, it's easy to forget to check your surroundings before leaving the car. That's why Exit Warning System is here. It uses radar sensors, a warning lamp and speakers to help you open your door safely without any collisions.1 2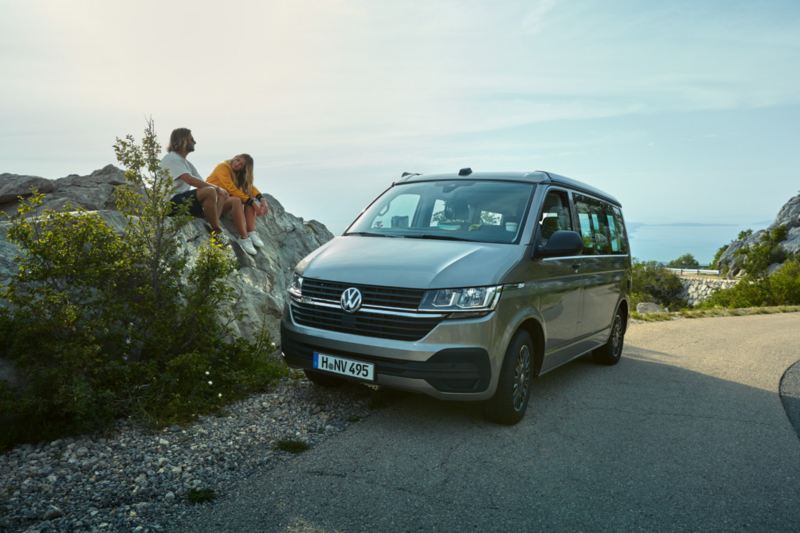 It's always a good idea to take breaks on long road trips, but sometimes we don't get to it. Driver Fatigue Detection monitors driver behaviour closely, and if it detects any erratic steering wheel movements and lane deviations it'll alert you. If you haven't taken a break within 15 minutes, the system will repeat the warning.1 2
Driving can be unpredictable, which is why we've made sure Volkswagens are always prepared. When using Travel Assist or Lane Assist, Emergency Assist monitors steering wheel activity and if the driver seems unresponsive after numerous alerts, the car will be brought to a controlled stop.1 2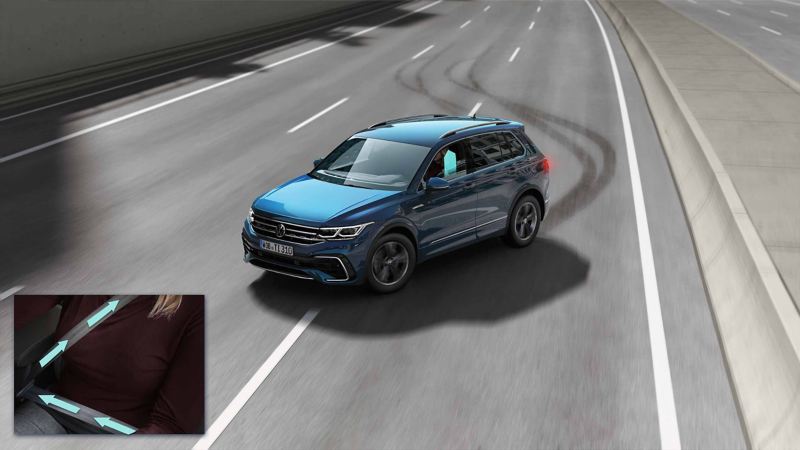 Proactive Occupant Protection System

You car is your bodyguard

When a potential hazard is identified, this system automatically initiates protective mechanisms. This means your seatbelts will tighten and windows will be rolled up but leaving a slight crack for optimal airbag deployment. With this feature, you could say your Volkswagen is your bodyguard.1 2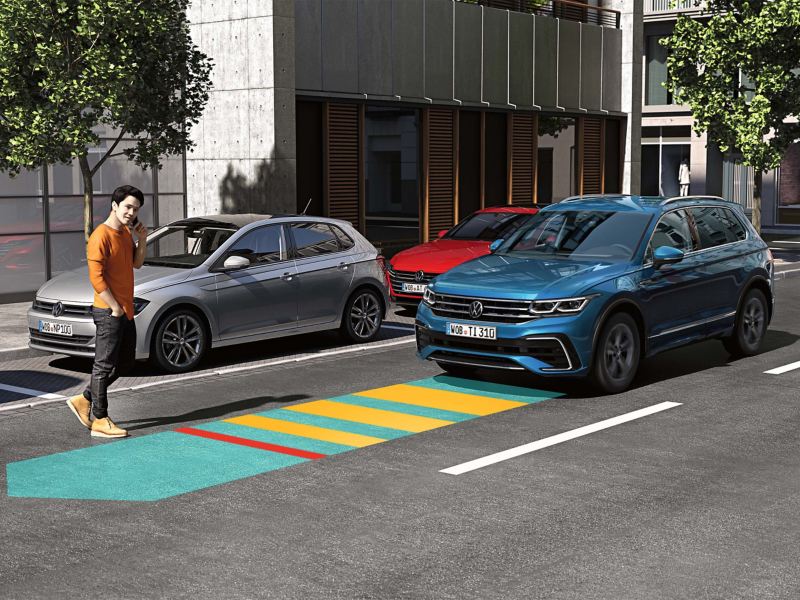 Avoid potential forward collisions

No matter how fast you think your reaction is, it can be easy to miss other road users. Front Assist is an autonomous emergency braking system that supports you at low and high speeds, automatically braking if a collision seems imminent.1 2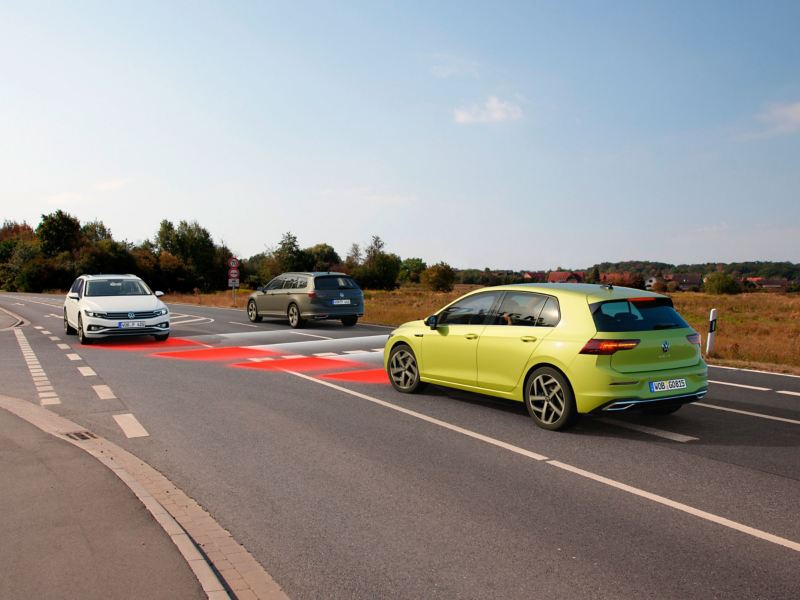 Avoid potential corner collisions

Sometimes you just don't know what you'll find around the corner. If a car is detected as you're turning, this feature will automatically brake to prevent collisions.1 2