Charging and Range
1.

All images displayed on this page are for illustrative purposes only and may include overseas models, optional equipment and features not available in

Australia

. Actual vehicles may differ. Please confirm final specifications and features with an authorised

Volkswagen

Dealer prior to purchase
Charging your electric car is simple. Just plug it in to a suitable power source and it will charge until it's full. The type of charger you're using will affect how quickly your vehicle charges.
Household wall socket

This is typically the slowest way to charge up. Many drivers using this method choose to charge their cars overnight.
Wallbox
The Wallbox is more powerful than an ordinary household socket and will need to be professionally installed at your home. There are three different Wallbox power outputs available:
Slow (7.2kW): 3x faster than a 3-pin plug. Can fully charge your car in 3-4 hours.

Fast (11kW): 4x faster than a 3-pin plug. Can fully charge your car in 2-3 hours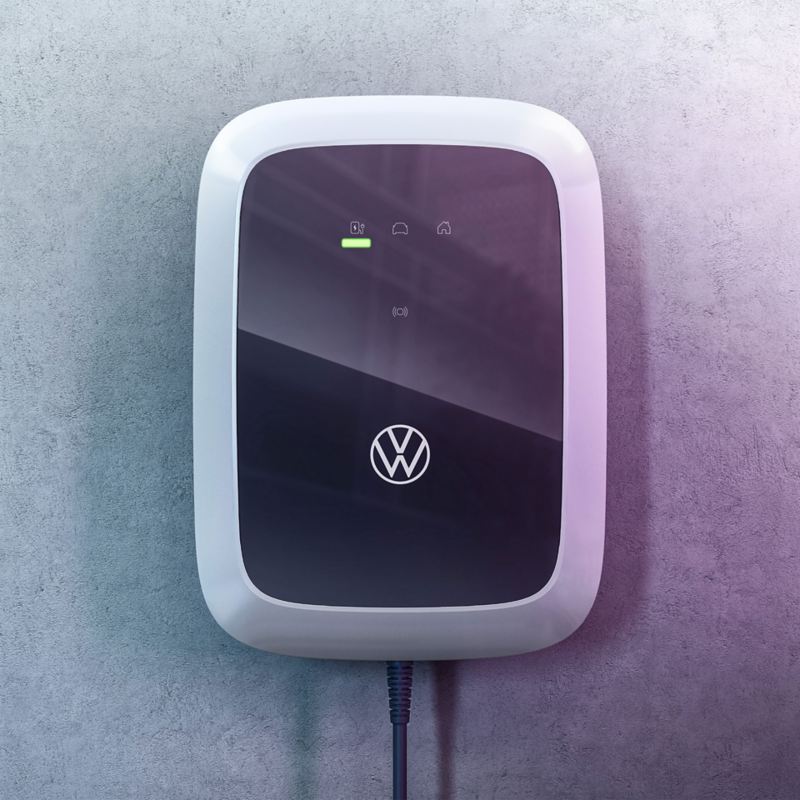 Rapid charger – These are usually found in motorway services or on main roads. They use a high-power AC or DC supply to get you charged up in minutes instead of hours. Incredibly, they're capable of charging your electric vehicle to 80% in as little as 30 minutes.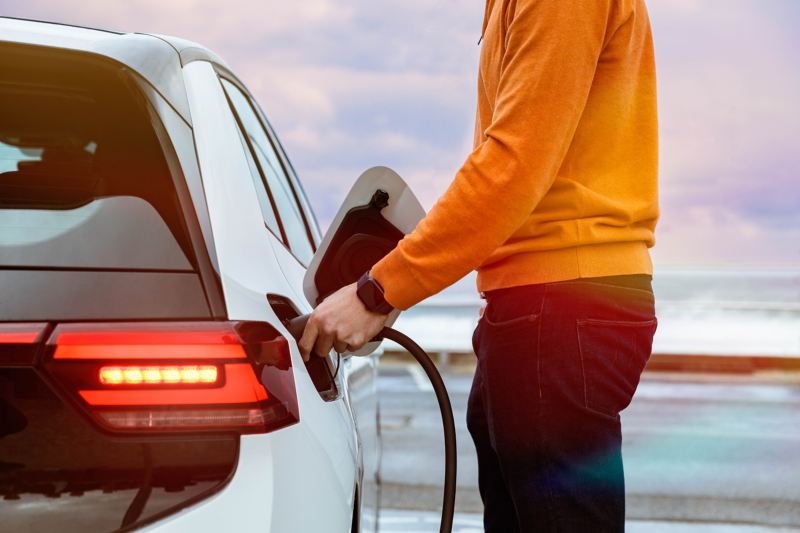 Electric everyday

Whilst the range of your electric vehicle depends on the size of its battery, all the Volkswagen electric vehicles have the capability to comfortably travel the distances travelled day-to-day. If like many other drivers you regularly use your car for running errands and getting to and from work, you most likely travel around 50 kilometres a day.
Depending on the size of your electric car's battery this means you'll probably only need to fully charge once or twice a week. You can do this at home, at work if your employer provides a charging station, or even while you're shopping, with many car parks now offering EV charging facilities.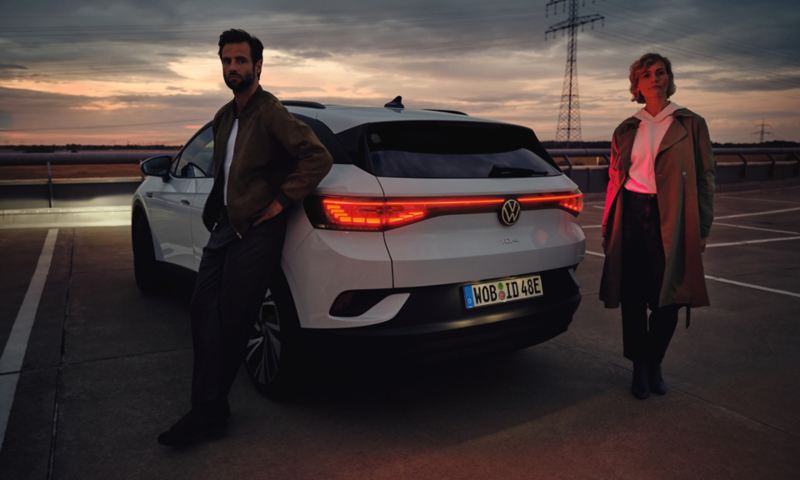 Weekend Getaways

Of course, you'll use your car for more than just running errands. Travelling further out of town is no issue in an electric car. And if you do need to stop and recharge on longer journeys, the 30 minutes it takes to recharge while plugged into the service station rapid chargers just becomes another convenient excuse for a coffee break.
Plug-in hybrids have the benefit of engaging their petrol engine once the electric range has been exhausted, extending the overall range of the vehicle for long distance driving and reducing the amount of stops you need to make.