In league with the Tasmanian Devil

In league with the Tasmanian Devil

From saving the iconic marsupial, Aussie Ark's remit is expanding
By Paul Gover
The name tells you everything you need to know about Aussie Ark.
It's an organisation dedicated to the preservation and conservation of some of Australia's most-endangered native species, through small groups of 'insurance populations', Its heart is in the secluded Barrington Tops bushland north of Sydney.
Aussie Ark began as a mainland rescue vessel for the Tasmanian Devil, which is threatened by the impact and rapid spread of the fatal Devil Facial Tumour Disease in its home state. The Devil remains a special focus for Aussie Ark, which was originally called Devil Ark, but its work has spread much wider as it has become a focus for additional populations that protect the future of a range of lesser-known indigenous animals.
"We've got a whole suite of small Australian mammals. Our bread-and-butter is these small insurance populations. We breed them for return to wild sanctuaries," says Brodie Meney of Aussie Ark. "On a day-to-day basis we have species recovery units. They are at our facility at Barrington Tops and they manage the groups of animals."
It was the threat to the Tasmanian Devil, which is as iconically Aussie as the kangaroo, koala and emu, which triggered the creation of the organisation.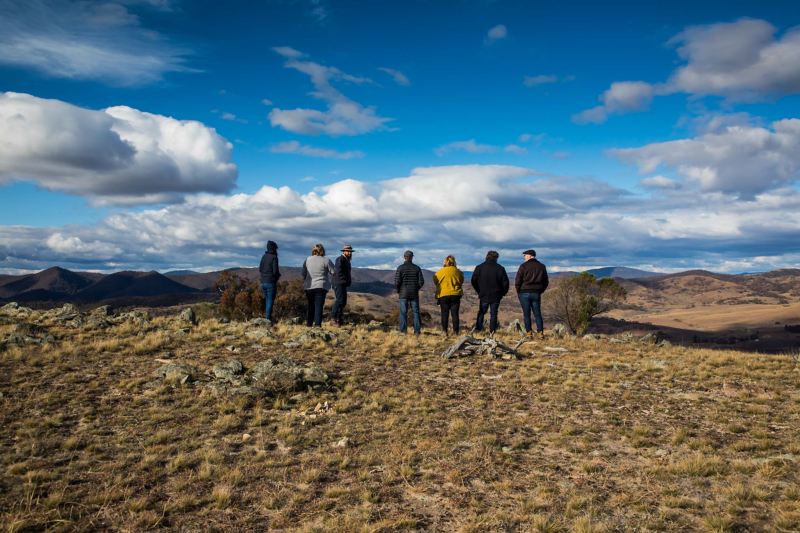 Devils will live for up to seven years in captivity and five to six years in the wild. They can breed from the age of two and typically produce four babies for each pregnancy.
"They have a very short lifespan and only breed once a year," Meney says.
The devastating bushfires in 2019 created another threat to Aussie Ark but Meney says they were lucky to avoid any damage.
"We were right in the epicentre of the fires in the upper hunter, but we didn't have a single fire hit us. We were so thankful and grateful for that."
The Tassie Devils are not alone at Barrington Tops and a $500,000 grant from Volkswagen has also allowed a stronger focus on the Spotted-tail Quoll, Squirrel Glider and Long-nosed Potteroo.
"The funds from Volkswagen will have a flow-on effect because everything benefits, but they are the three species they are focussing on. The Squirrel Glider and Quoll will get new facilities."
"That's how we started, back in 2011. We were purely developed as protection against an extinction that was predicted for 2015," says Meney. "People are just as Devil mad as we are. They provide a bit of difference to something as comfy and cute as a Koala. But they are not threatening, they are scavengers, not aggressive hunters.
"They are now endangered in Tasmania. It is anticipated that there are 10,000 to 15,000 remaining in the wild and, although that sounds like a reasonable number, you have to consider that 95 per cent of the population has disappeared. So that's not a big population."
Aussie Ark has just over 200 Tassie Devils on site and has released small groups into its wild sanctuaries.
"It's not into the wild at this stage, although we are submitting licenses to do that. It allows them to be protected but live as they would in a wild space.
"Last year, in October, we returned our first Devils. They were 28 adults of breeding age. Now we've got a mixture of juveniles and adults."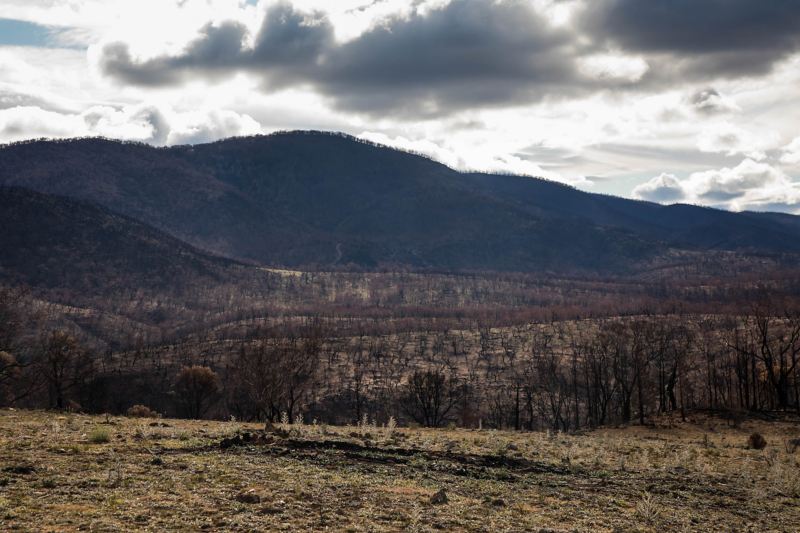 Aussie Ark says its natural bush habitat protects 50 species of mammals, 278 species of birds, 42 species of reptiles and 18 species of frogs.
The move from a Devil focus came when the managing director of Aussie Ark, Tim Faulkner, suggested the organisation's work could be expanded to other species.
"It felt almost criminal not to expand and do it for other species," says Meney.
"We now have 600 animals in our species recovery unit. There are 150 Eastern Quolls, smaller macropods and kangaroos.
"Our sanctuary also protects a lot more species than we are breeding, including the Tiger Quoll and Greater Glider. They are protected against feral predators."
The staff at Aussie Ark is small, less than a dozen people, but the organisation is looking to grown from its 400-hectare facility in the Barrington Tops.
"Currently we are putting together notes for our next sanctuary for 600 hectares, which is in the upper Mongogarie near Casino," says Meney.
"It's in northern NSW. It's a vastly different habitat than our sanctuary at Barrington.
"It has very much a rainforest feel to it. It's huge, with major escarpments. So there are a number of habitats on it."
It's a giant project and fencing alone will cost $1.5 million. There will also be mass bush regeneration and removal of feral animals to ensure the area is suitable for Aussie Ark's native species.
"By getting this new sanctuary, not only will be open ourselves up to protect a greater number of species but also to have different habitats for them.