Ready for anything

With just the push of a button, any Volkswagen equipped with Adaptive Chassis Control can quickly adjust its running gear to Comfort, Normal, Sport or Individual tuning.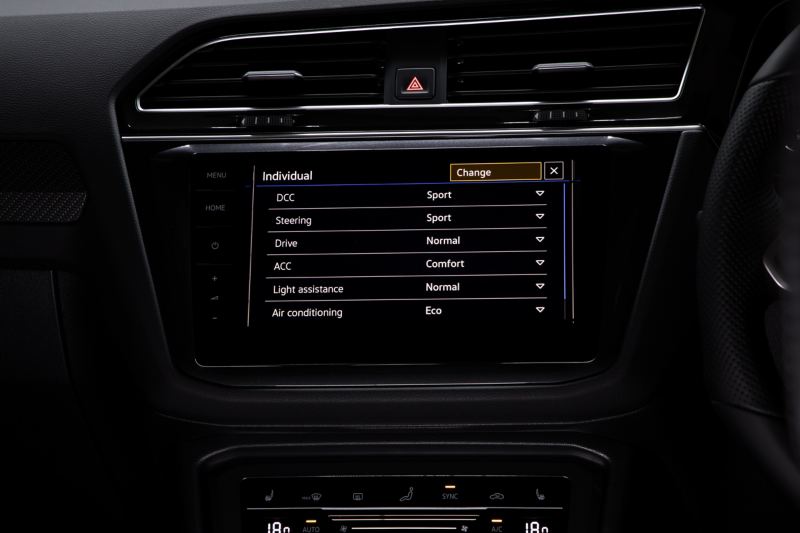 How it works
The electrically controlled damping system of the Adaptive Chassis Control1 automatically responds to the road conditions, taking into account braking, steering and accelerating operations. Each individual shock absorber is connected to a control device which calculates the best setting for each wheel. It does this via sensor data and other information it receives from the car. This allows the system to react within milliseconds to bumps in the road, changing lanes or bendy roads, offering an optimum level of driving comfort and enjoyment at all times. 
Mood-matching technology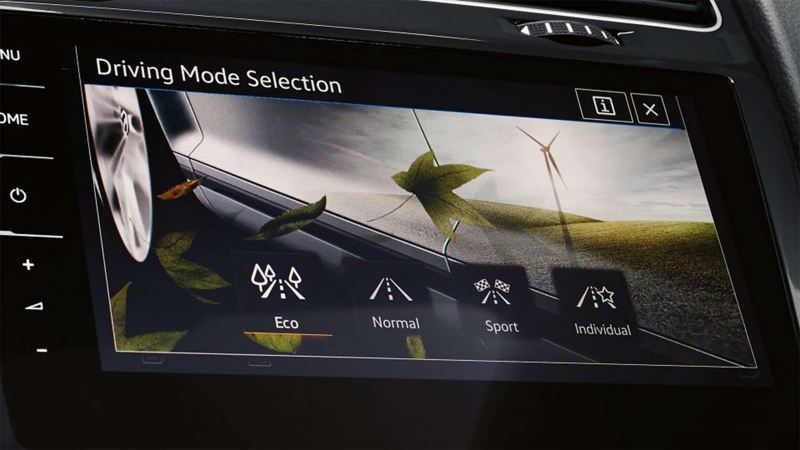 Driving Profile Selection
The Driving Profile Selection2 offers a wide choice of settings that can adjust the vehicle according to your preference. You can easily switch between the different settings to match your mood as you choose between Normal, Sport, Eco and Individual driving modes.

Normal mode offers a comfortable but dynamic driving style, whereas Sport provides faster response of the accelerator and steering, whilst staying in gear for longer. Eco mode is designed to enhance fuel efficiency by including coasting function, earlier gearshift points and controlled air conditioning. The Individual setting even allows the driver to set various parameters on steering, engine, Adaptive Cruise Control and air conditioning.