As we look to the future, our goal is both ambitious and clear: to be the automaker that mass produces the electric car — for everyone. That's why we're driving towards a more efficient and sustainable future of e-Mobility technology.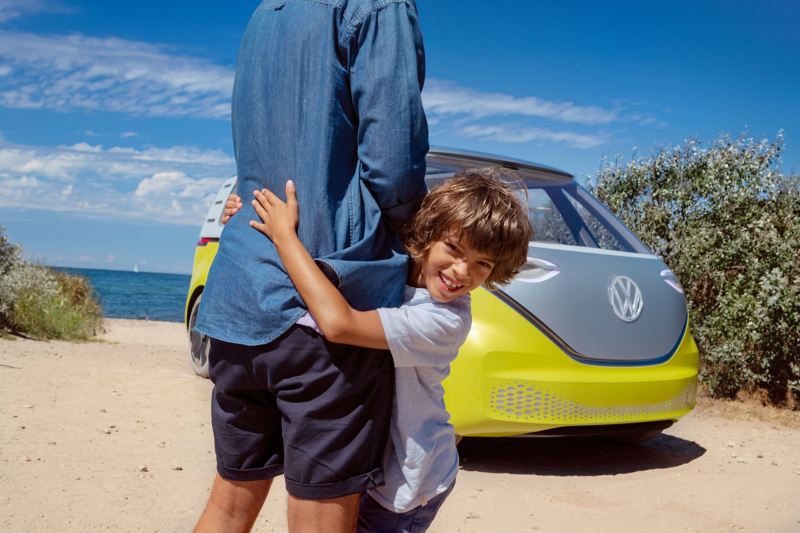 For over 45 years, Volkswagen has been researching and developing alternative drive technologies. Today, the world needs this technology more than ever. After the success of our Modular Transverse Matrix (MQB), the platform for our combustion engines, we set our sights to revolutionising the industry once more. Today, Volkswagens are rolling off the production line with the space-efficient Modular Electrification Toolkit (MEB), a flexible modular system that works by placing the battery under the car, instead of in the boot, or under the rear seat.
The latest research involves industry-standard Lithium-Ion cells packaged into modules that are then integrated into a complete battery system. This saves even more space whilst extending the vehicles charge. It's fair to say that with technology progressing the way it has; the future looks electric.
Strong, yet sustainable, the ID.4 is an electric SUV built to redefine the driving experience.
Perfectly harmonising form and function, the ID.4's impressive style shows just how attractive electromobility can look, while its powerful electric motor can deliver up to 150 kW of pure performance. Complete with I.Q. Drive's intelligent safety systems, ambient lighting and even a keyless greeting as you approach, the future of driving isn't just sustainable, it's a lot of fun too.
We hope to see the ID models here in Australia in the not too distant future.
Feel re-energised in

the ID.3
The ID.3 doesn't just pair electrifying performance with a pioneering design, it marks the beginning of a new, dynamic era in the world of electromobility.
Made to deliver a versatile driving experience for everything from daily commutes to once-in-a-lifetime trips, the ID.3 is built carbon-neutral, meaning you can explore the world and help protect it at the same time. Plus, with a possibility of 45 kWh, 58 kWh and 77 kWh batteries, going the extra distance is just part of its nature.
We hope to see the ID models here in Australia in the not too distant future.