WE'RE LIGHTING
THE WAY FORWARD
All vehicles displayed on this page are for illustrative purposes only and include concept/overseas models, equipment and features not available in Australia. Local specifications may vary.
AUSTRALIA
IT'S TIME YOU CAME
ALONG FOR THE RIDE
Driven by a powerful
HEARTBEAT
Get your pulse racing every time you get behind the wheel. A high-voltage battery is at the heart of every Volkswagen plug-in hybrid & electric vehicle.
THE FUTURE OF
NAVIGATION IS
COMING
NOW WE'RE
TALKING
ID. technology includes a voice assistant and AR head-up display. Keep your hands on the wheel and eyes on the road. Important information will be displayed on your windscreen, and if you want to do anything from skipping a song to blasting the air con - it's as simple as "Hey ID.", followed by your command.
INNOVATION YOU HEAR
BEFORE YOU SEE
SMALL CHARGE
BIG DISTANCE
Get from A to B (and everywhere in between) without second thought. Drop the kids to school in the morning, get yourself to work, then navigate peak hour traffic home all in a single charge.
CHARGE ON THE GRID, THEN
GET OFF IT
From Byron to the Big Banana. Melbourne to Mount Buller. See where a Volkswagen EV can take you*.
OPERA HOUSE
to
THE HUNTER VALLEY
TORQUAY
to
THE TWELVE APOSTLES
ADELAIDE ZOO
to
LARRY THE LOBSTER
MORE ROOM IS
NO STRETCH
Fewer mechanical components in the chassis of an electric vehicle means more space for everyone to sit back and stretch out.
INTELLIGENCE AT
EVERY TURN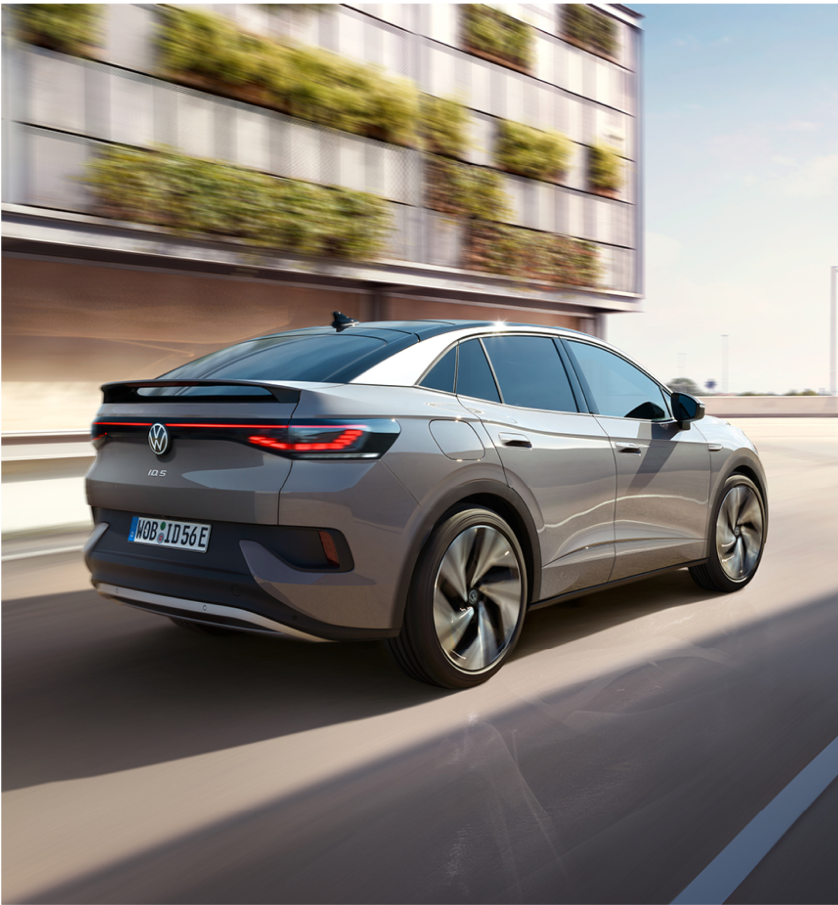 Electric speed

off the line.


Think a battery means less power? Think again. Feel blistering, ultra-responsive acceleration at the nudge of a pedal and the thrill of high-speed cruising without breaking a sweat.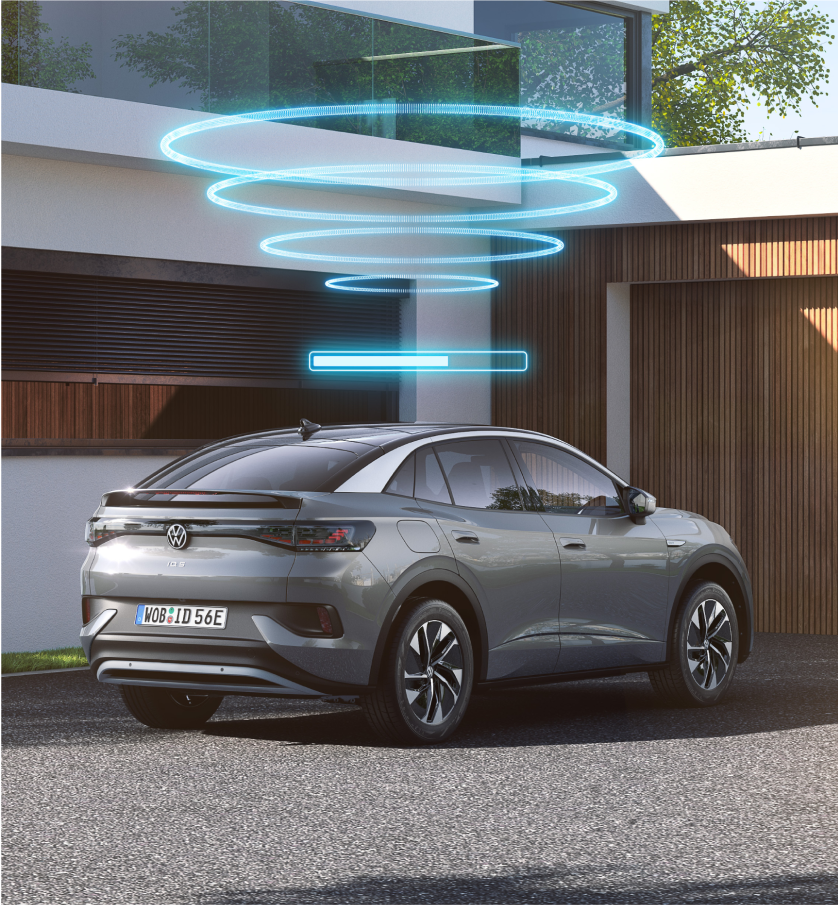 Reach for
the cloud.
Just like a phone, ID. software updates optimise current features and functionalities within the car, as well as introduce new ones.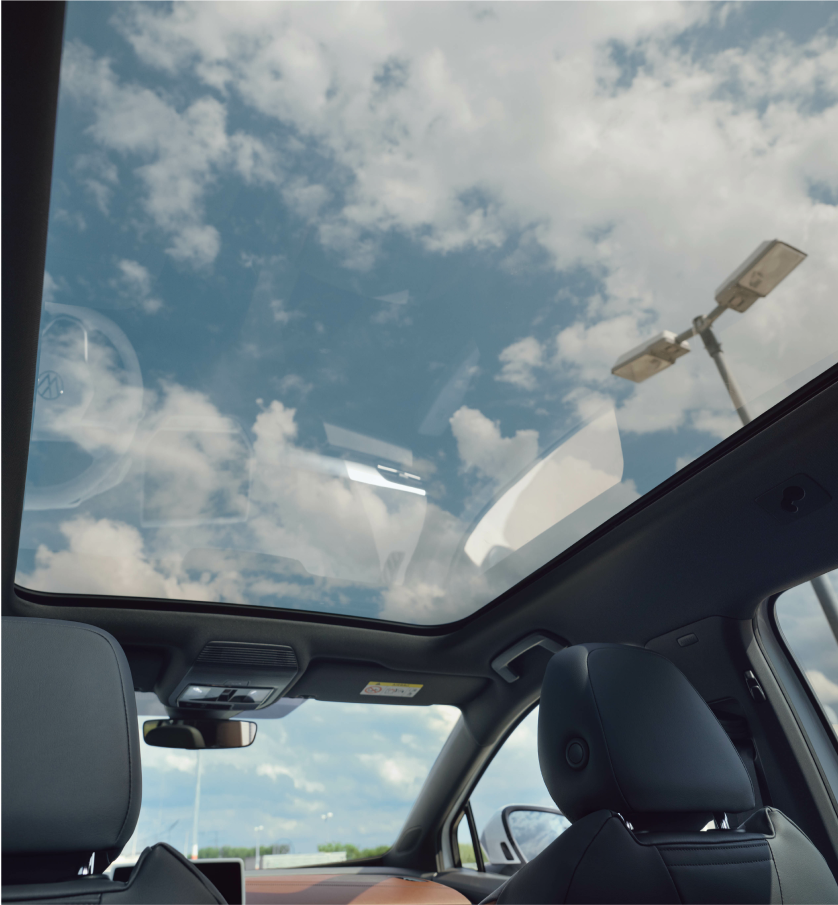 "Hey ID.
show me the stars".
Envelop yourself in the world as you drive, with an expansive panoramic fixed glass roof that can be adjusted using ID. voice commands.
GET THE
BEST OF BOTH
A plug-in hybrid balances all the environmental benefits of driving an electric vehicle with the safety blanket of a petrol tank for when you really need it.
EVERYDAY
ELECTRIC
Charge up and set off. Electric power is the bread and butter of a plug-in hybrid, with comfortably enough range to cover the distances travelled day to day. Get from home to work and back via the shops without stepping on any gas.
PERIODICALLY
PETROL
The fuel reserves and combustion engine only kick in once you've exhausted the electric range on longer trips out of town, or when you're in electric mode but need an added burst of acceleration to overtake on the freeway.
Swipe to discover the range
Explore
WANT TO KEEP YOUR FINGER
ON THE PULSE?
We will keep you notified with all the latest news in the world of eMobility at Volkswagen.
DRIVING AUSTRALIA TOWARDS
A FUTURE OF ELECTRIC MOBILITY
Disclaimer:
* The stated electric vehicle range has been calculated in compliance with the Worldwide Harmonised Light Vehicle Test Procedure (WLTP) regulation which sets out standard test conditions and procedures applicable to car manufacturers. The stated electric vehicle range is for the purposes of comparison amongst vehicles tested under the same technical procedures only. The real range for your electric vehicle will vary according to a number of different factors which include the route, weather conditions, vehicle load (occupants + luggage), battery age and condition, optional equipment (alloys, tyres, etc.), the use of peripheral energy consumption systems such as heating, air conditioning and heated seats, as well as your driving style.

;