1
Your next business partner
Built from the base up

Built to handle heavy loads with ease, our range of cab chassis are the perfect base for creating your ideal custom body. Designed to help your business grow, these vehicles perform best under pressure and have the latest safety features. With a Transporter Cab Chassis 6.1 or Crafter Cab Chassis by your side, you'll feel confident behind the wheel and on the work site.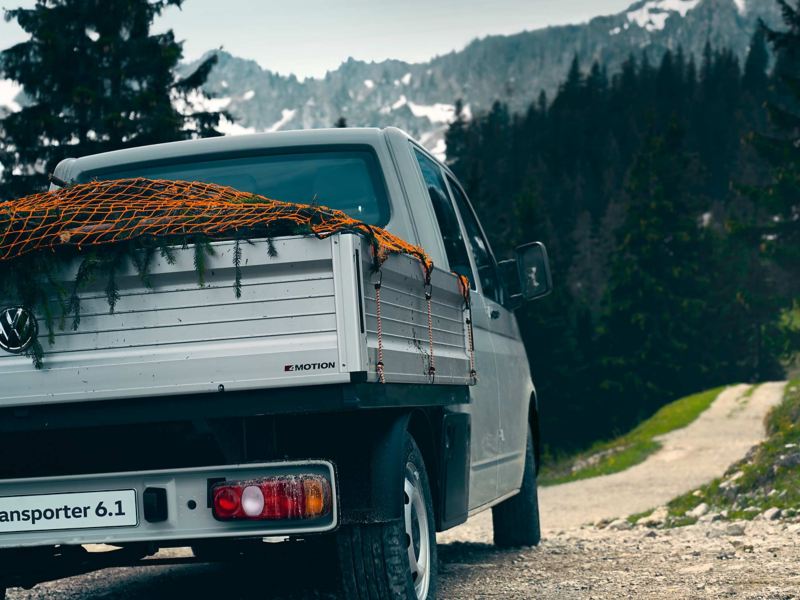 Transporter Cab Chassis
Not one to shy away from hard work, the Transporter Cab Chassis is up for anything. For over 70 years it's been trusted with long-distance drives, lifting heavy loads and helping businesses grow. The new Transporter Cab Chassis comes with a larger, sturdier dropside tray and your choice of either the 3-seater single cab or the 6-seater dual cab.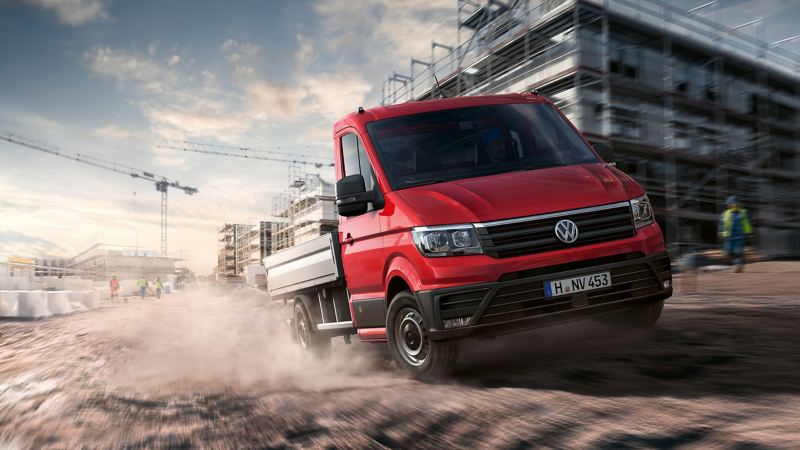 Crafter Cab Chassis
Any successful business is built on a strong foundation, and the Crafter Cab Chassis is no exception. With optimal single or dual cab options, it forms the perfect base for a wide range of business needs, specialist applications and conversions. Versatile and reliable, why not load it up and see for yourself.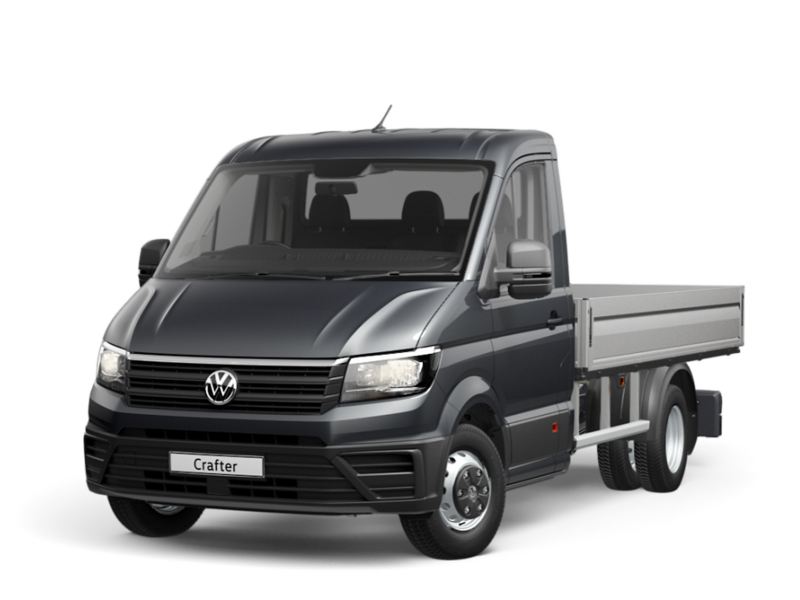 Crafter Cab Chassis Heavy Duty
The Crafter Heavy Duty range includes the Crafter 50 and 55 they come with all the comfort and smarts of the Crafter 35, but with an upgraded suspension, rear-wheel drive and dual rear wheels for increased traction.
The Crafter 50 has a GVM of 4.9 tonnes and is drivable on a standard license. When the going gets tough, Crafter 55 gets tougher with a GVM2 of up to 5.5 tonnes to help make heavy duty jobs feel easier than ever.
See how

Volkswagen

cab chassis stack up

See how <b>Volkswagen cab chassis stack up</b><br>

Crafter Cab Chassis Heavy Duty


Load volume with standard alloy tray: 5.8 - 9.3m³

Load platform with optional alloy tray: 7.1 - 8.8m²

Load platform with optional alloy tray:  5.5 - 9.6m2


Payload2: 1,171 - 1,642kg

 

Payload2: 1,836 - 3,368kg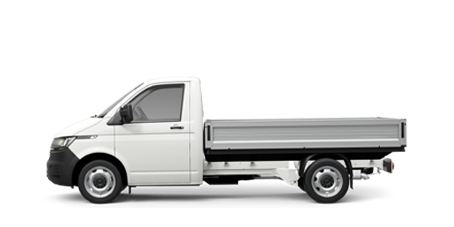 Load volume with standard alloy tray: 5.8 - 9.3m³
Our commitment to driving your business forward doesn't stop when you leave the showroom. Whether that's helping you save on servicing, offering 24/7 roadside assistance or giving you bespoke Volkswagen insurance, we want you to get more back from your business.
Buying a

Volkswagen

has never been so easy
From built to order cars to stock and offers, we are here to help you choose whats right for you.