THIS IS
OUR WAY TO ZERO
We're restructuring our supply chain and operations as part of our commitment to zero net emissions by 2050.
RENEWABLE
BEGINNINGS
We only work with sourcing partners who adhere to high social and environmental standards, ensuring the materials for every Volkswagen are sourced the right way.
PLANTS POWERED BY
RENEWABLE ENERGY
Renewable energy powers more than 30 of our global manufacturing plants. By 2030 we plan for all our plants in Europe, North & South America to be powered sustainably.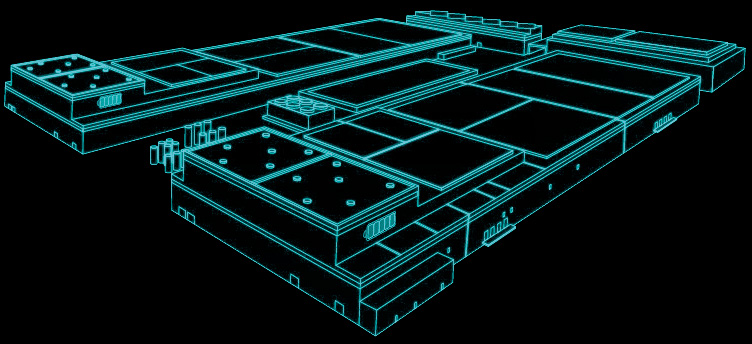 GIGAFACTORIES OF CELL
GENERATION
We're investing in state of the art battery cell factories with the goal of producing an annual total volume of 240 GWh by 2030 - enough for about 3 million electric vehicles.
GIVING BATTERIES A
SECOND LIFE
We are pioneering practices to ensure our batteries have multiple lifecycles, with the ultimate goal of achieving a closed loop recycling rate of more than 90% of all valuable raw materials.
POWERING AN
ELECTRIC FUTURE
Electric tech is here to stay. We're working every day to make it smarter and more accessible for everyone.
A Smarter
FUTURE
No watt

wasted.
It's as much about using every watt we have effectively as it is about generating more. We're developing smarter energy management systems to cater for our expanding electric world.
Flipping

the switch.
Imagine if your car could power your home. We're developing technology that would enable electric vehicles to discharge their energy to a home in the case of increased demand or a temporary outage.
Smarter cities,

better world.
We're always dreaming of what a cleaner tomorrow looks like, which is why we're developing better ways to live, drive and produce the energy needed to power a better tomorrow.
AND CARS ARE
ONLY THE BEGINNING
Our vision for a more sustainable world extends beyond just personal transportation.
Imagine if every train, bus, tram or car brought us closer to a cleaner world.
WANT TO KEEP YOUR FINGER
ON THE PULSE?
We will keep you notified with all the latest news in the world of eMobility at Volkswagen.
;