It starts with a spark
Electric and eHybrid Range

1.

All images displayed on this page are for illustrative purposes only and may include overseas models, optional equipment and features not available in 

Australia

. Actual vehicles may differ. Please confirm final specifications and features with an authorised 

Volkswagen

 Dealer prior to purchase
A new era of mobility is coming

Volkswagen's new range of all-electric and plug-in hybrid vehicles redefine what responsible mobility looks like; inspired by performance and utilising innovative technology designed to reduce our impact on the environment, the range embodies the unlimited possibilities offered by eMobility.
Discover our range of incredible all-electric and plug-in hybrid cars that feature everything you love about Volkswagen. Whether it's the fun and dynamic performance of the ID. 5 GTX, the class-leading technology found in the ID. 4, or experience the best of hybrid technology with the Touareg R eHybrid. Our range of eMobility vehicles have something for every driver to fall in love with.
ID. 4 Pro & ID. 4 GTX
Experience the all-round package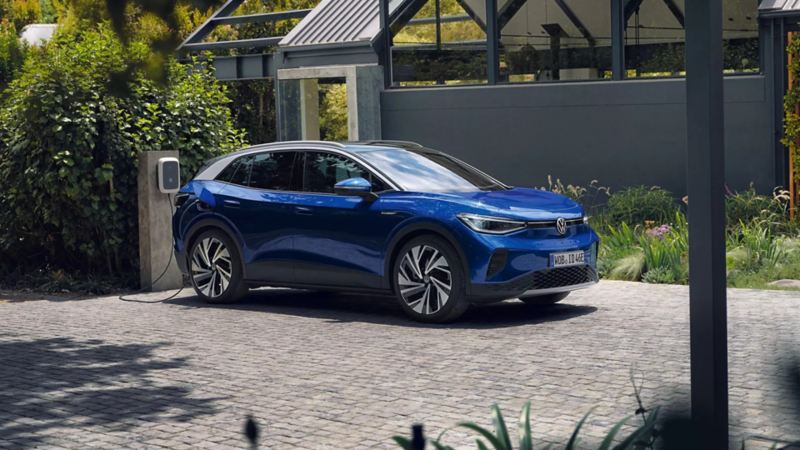 Elegant, powerful and dynamic, the ID. 4 combines all the practicality of an SUV with the efficiency of electrification. eMobility finds perfect expression in the ID. 4 mid-size SUV, combining performance with generous amounts of cabin and luggage space, a suite of IQ.DRIVE intelligent safety systems, impressive creature comforts such as ambient lighting, keyless greeting and all the intuitive moments that make everything so convenient.
The ID. 4 GTX combines the best of both worlds, offering the practicality of an SUV with the thrilling driving experience of an ID. With its second electric motor and all-wheel drive capability, the ID. 4 GTX is sure to provide a compelling drive every time you get behind the wheel.  Offering instant torque and an acceleration of 0-100km/h in just seconds, the ID. 4 GTX makes all-electric driving more engaging and exciting than ever.
ID. 5 Pro & ID. 5 GTX
Full of sporty character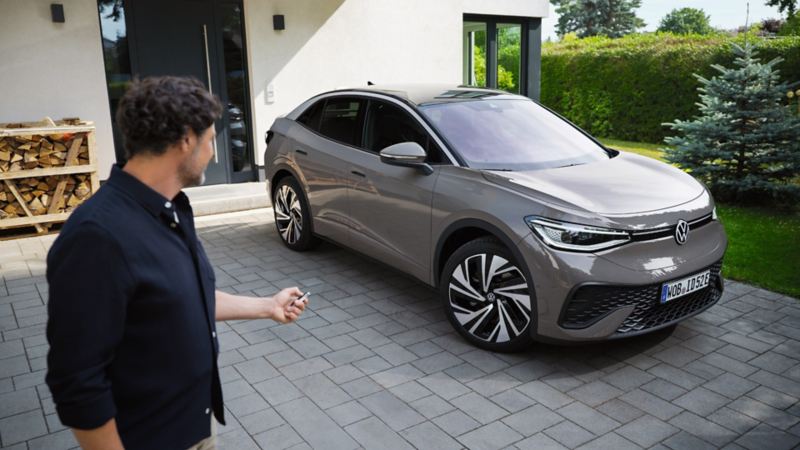 Discover the new standard-setting electric car. With powerful performance and a flowing silhouette, the new ID. 5 successfully achieves a modern symbiosis of SUV and coupé with all the power and elegance of an electric vehicle.
Dual-motor all-wheel drive system, athletic coupe design and breathtaking acceleration: experience sporty electric performance in an ID. that seamlessly combines responsible driving and driving pleasure. 
Stay updated on all things
eVW

Enter your details below and be the first in line to receive ID. pre-order timings, local product specifications and pricing and priority test drive.

Register your interest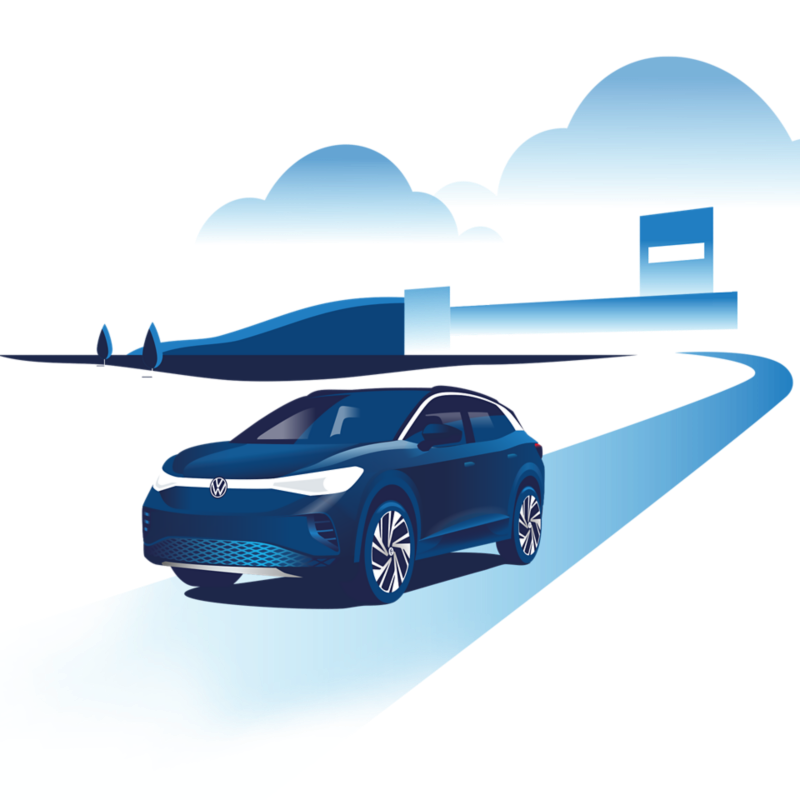 ID. Buzz & ID. Buzz Cargo
An icon reimagined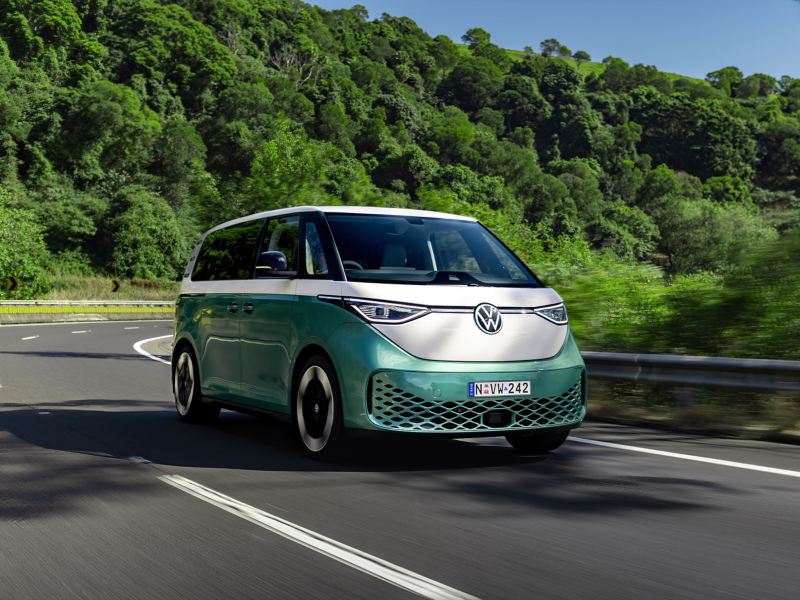 Based on the iconic design of the Kombi, the ID. Buzz seamlessly blends expressive styling with innovative technology. Get ready to discover its smart features, flexible seating configurations, innovative lighting and more.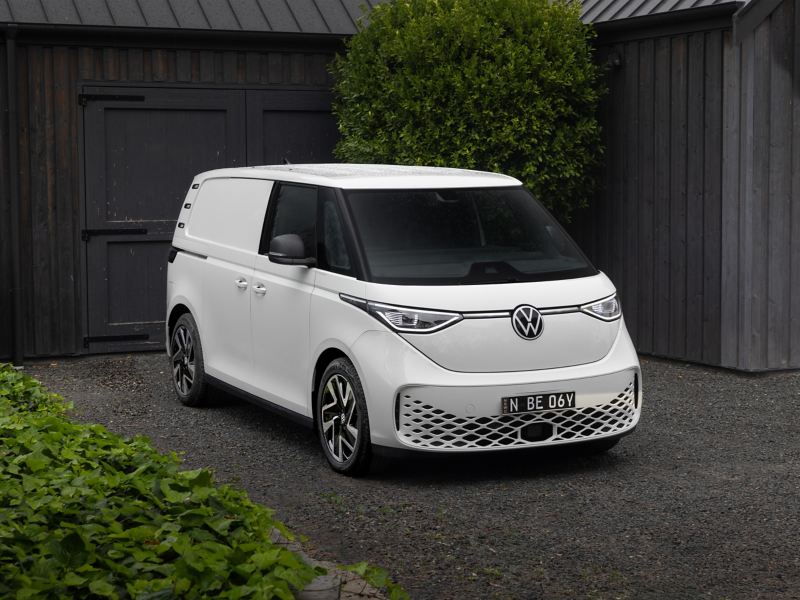 Large cargo space, with compact dimensions and at the same time fully electric: The ID. Buzz Cargo is poised to redefine commercial mobility. With a 650kg payload and the space to accommodate two Euro Pallets, it's expertly designed to meet your small business needs.
Touareg R eHybrid
The perfect blend of refined
performance and luxury

The Touareg R eHybrid is joining the R range in 2024. Combining a 3.0-litre turbocharged petrol engine with an electric motor, the Touareg R is the first Volkswagen plug-in hybrid to be released in Australia.

The Touareg R eHybrid perfectly balances electrified efficiency and high performance. Combining both electric and plug-in hybrid technologies, this SUV offers a unique and exciting driving experience that is sure to impress.
Volkswagen


Electric Vehicle Hub

We have bold ambitions to make electric vehicles available to as many people as possible. Discover a new age of mobility, learn about our technology and electric range.
When will the ID. Range arrive at dealers in

Australia

?


The ID. Range will arrive at dealers in 2024. You can register your interest here to receive updates prior to its arrival.

When will detailed specifications be available?


Detailed specifications on the full ID. Range will be available in the first half of 2024.

How does a

Volkswagen

EV battery work?


The ID. Family's newly developed modular electric drive matrix (MEB) has been specifically designed for electric vehicles.

Electric vehicles aren't just better for the environment, there are more reasons arguing in favour of sustainble electric mobility - from saving the back pocket to more simple moments we take for granted.

How do I charge a

Volkswagen

EV?


Charging your electric car is simple. Just plug it in to a suitable power source and it will charge until it's full. The type of charger you're using will affect how quickly your vehicle charges.


We're the first vehicle manufacturer to use freighters powered by natural gas to ship our vehicles. Natural gas powered freighters produce up to 20% less carbon emissions than conventional freighters.