New Arteon Shooting Brake

With its long, sleek, dynamically elegant lines, and luxuriously appointed spacious interior, the all-new Arteon Shooting Brake demands to be driven and can't help but leave a lasting impression. To make an enquiry contact a dealer near you.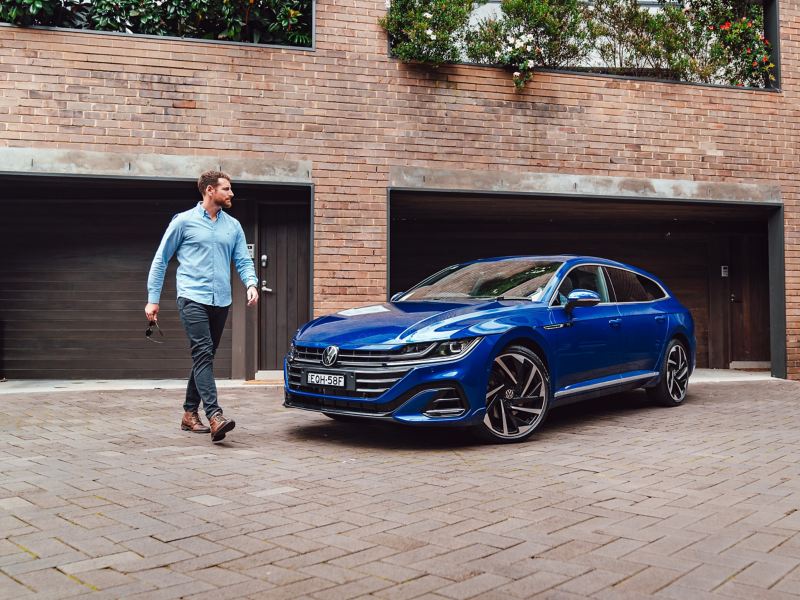 Flowing, sporty aesthetics, leather-appointed sport seats1, customisable ambient lighting and state-of-the-art IQ.DRIVE systems.2 Whether you're a driver, passenger, or spectator, it's clear there's something very special about every detail of the Arteon Shooting Brake.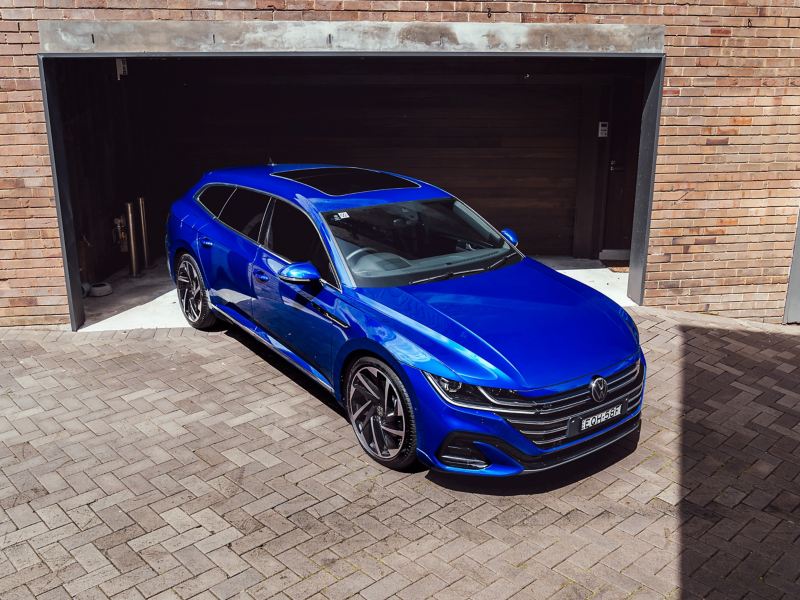 The landscape of driving is changing, and the Arteon Shooting Brake is helping to shape it. With its luxurious long lines, spacious interior, 140TSI or 206TSI with 4Motion all-wheel drive, the Arteon Shooting Brake excels in both performance and design.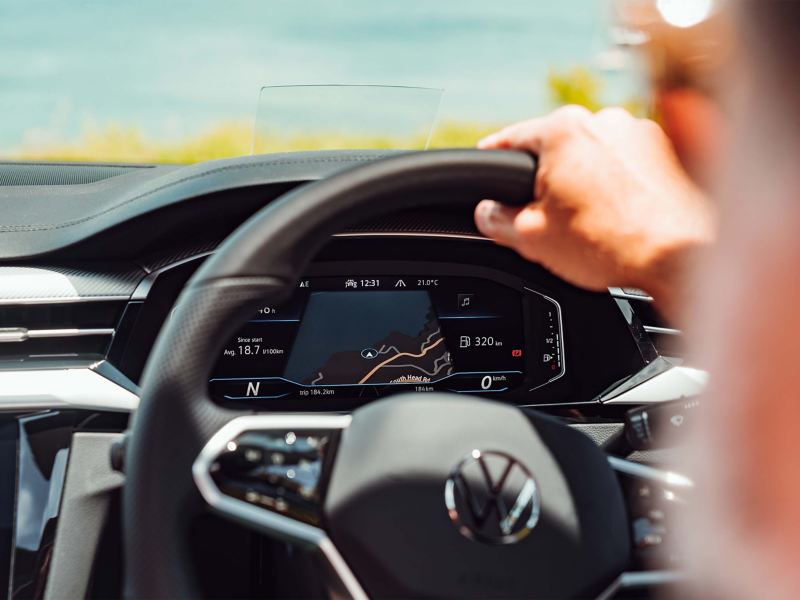 More comfort, more style, more than you could believe. The Arteon Shooting Brake is packed with innovative features, including the IQ.DRIVE safety systems2, Digital Cockpit Pro, and advanced infotainment system.
Build your Arteon Shooting Brake
Redefining style and performance
From the front with its wide radiator grille, to the sleek roof line and impressive luggage compartment, the all new Arteon Shooting Brake combines exclusivity with practicality at a high level.
Do you crave attention? Then the Arteon Shooting Brake is the car for you. With its aerodynamic body shape, impeccable finish, effortless style, and movie-star presence, people can't help but stare. Well, we're all only human after all.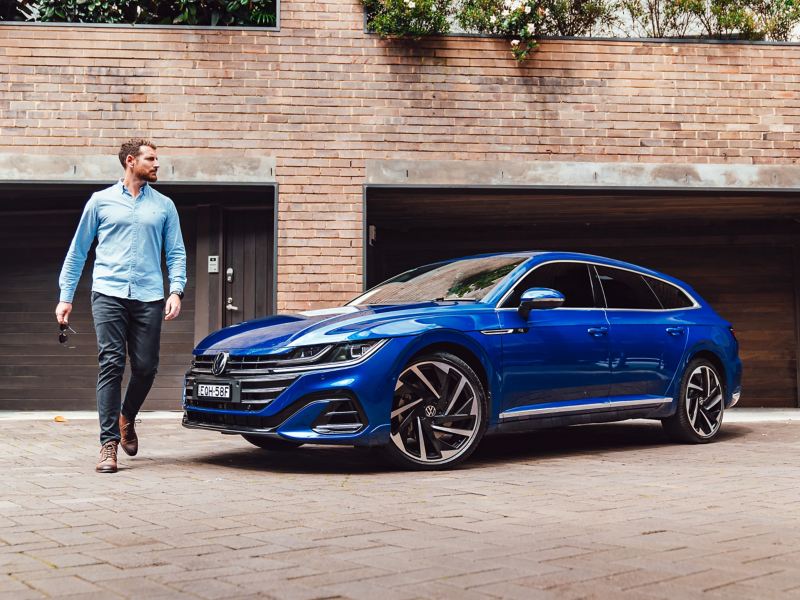 Experience a whole new level of luxury and performance. The new Arteon Shooting Brake handles the road with precision and grace. Every detail has been carefully considered to ensure you start and enjoy every journey in comfort and style.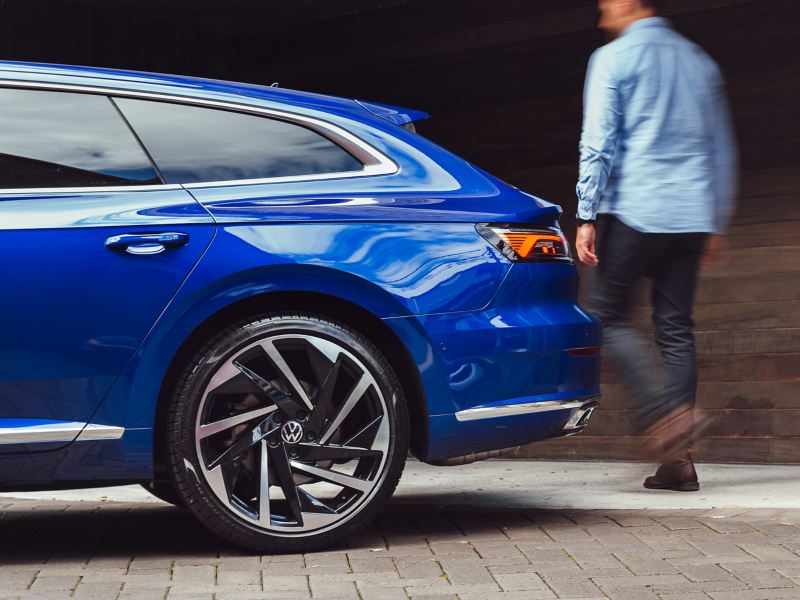 The exception to every rule

Wagon and power don't typically belong together, but the Arteon Shooting Brake is the exception to all the rules. Introducing a new 140TSI engine with front-wheel drive in the Elegance model and an impressive 206TSI engine with 4MOTION All-Wheel drive in the R-Line model.
Leading the way in comfort and class, the new Arteon Shooting Brake knows it's the exquisitely designed, perfectly engineered details that make a big difference. Packed with top-of-the-line technology, you can experience new standards in safety, entertainment and luxury every time you hit the road.
Designed to integrate harmoniously into the interior of the Arteon Shooting Brake, the Harmon Kardon Premium Sound System impresses with its sophisticated yet functional design. The system offers four sound settings for a more personal listening experience that users can modify according to their mood: Pure, Chill-out, Live, and Energy. In each setting the sound system delivers exceptional acoustic quality and excellent sound reproduction, so it's front row seating for everyone.
Quick smart with IQ.DRIVE
Equipped with state-of-the-art safety features, the new Arteon Shooting Brake is designed to make road a safer place for everyone.2
Travel Assist is a hands-on semi-autonomous driving assistant that can support you with steering, accelerating, and braking within your lane while you keep your hands on the steering wheel. With the press of button (and a gentle buzz) on the steering wheel, cameras and sensors activate to help keep you in your lane and maintain your pre-set distance from the vehicle ahead.2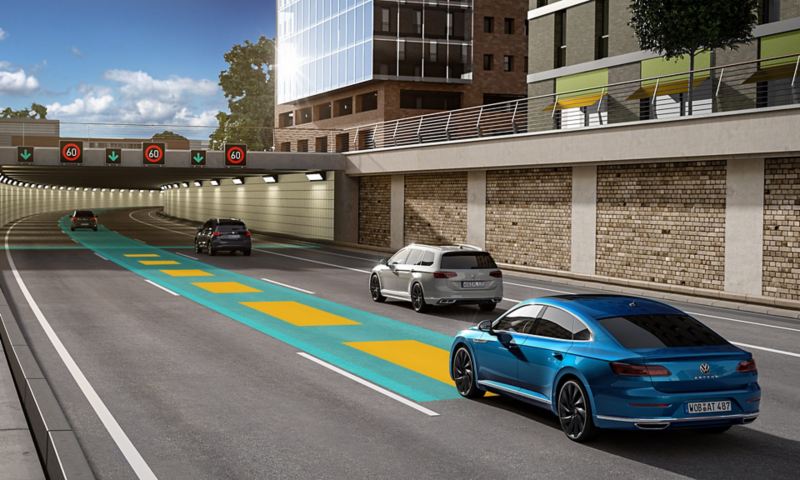 Travel Assist is a hands-on semi-autonomous driving assistant that can support you with steering, accelerating, and braking within your lane while you keep your hands on the steering wheel. With the press of button (and a gentle buzz) on the steering wheel, cameras and sensors activate to help keep you in your lane and maintain your pre-set distance from the vehicle ahead.2
Hassle-free 3 or 5-year Care Plans

Our highest quality standards

Help when you need it most