First introduced in 1974 as a replacement to the Beetle, the Golf had some pretty big shoes to fill.
Positioned in the compact class, the Golf became an instant style icon with a shape deemed revolutionary for its time. Its creator, Giorgio Giugiaro, designed an incredibly angular car that is uniform and mainstream to this day, christening it with the nameplate of "Golf", derived from the German word for Gulf Stream.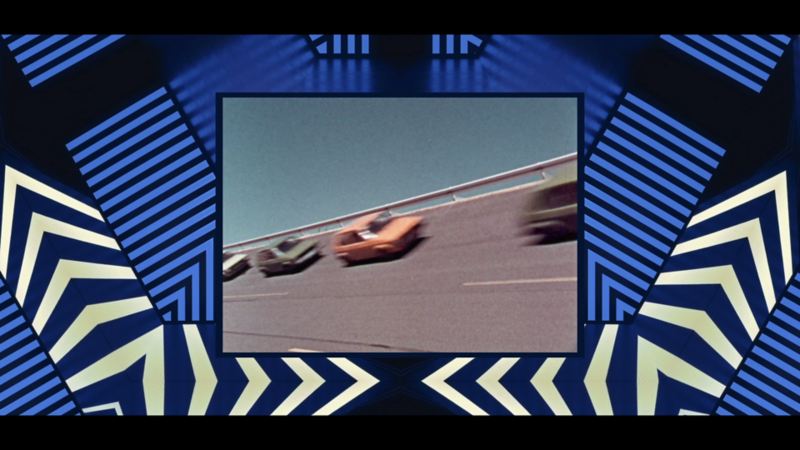 The Golf has been described as a phenomenon. Regardless of its particular generation, this style icon defies all automotive and social class distinctions. No other car in this price segment has even come close to reaching as large a cross-section of people.
Volkswagen

Golf

MK1

During its introduction in 1974 as a replacement for the iconic Beetle, few could have expected the Golf MK1 to have made the impact it did. This was a model that was destined to change the future of compact motoring.

The remarkably angular small hatchback became an instant phenomenon, a design icon that would go on to define the hot hatch category on its own terms.

It also broke the mould for Volkswagen, signalling a shift by the carmaker away from rear engine, rear-wheel drive models to front-wheel drive, front engine versatility.

A year after the Golf's launch came the birth of a phenomenon in the form of the first GTI, a performance variant and one of the most important popular sports models ever released.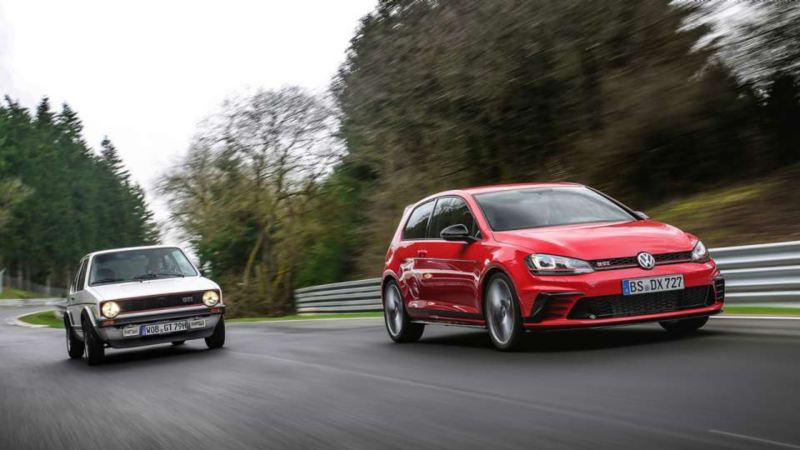 Volkswagen

Golf

MK2

The second generation Golf was released in 1983 and consolidated its predecessor's position as one of the world's favourite and most successful cars — destined to sell some 6.3 million units globally over the following 9 years.

More rounded and with slightly larger dimensions than the MK1, the Golf MK2 continued to provide punchy performance and practical packaging to a growing legion of fans.

By now, most of its competitors had imitated Volkswagen's lead by releasing small, front-wheel drive family hatchbacks to mirror the Golf, though none had come close. For the new edition, Volkswagen debuted a new range of petrol, diesel and turbocharged engines. These impressive units also served to cement the Golf MK2's place at the front of the hot hatch pack.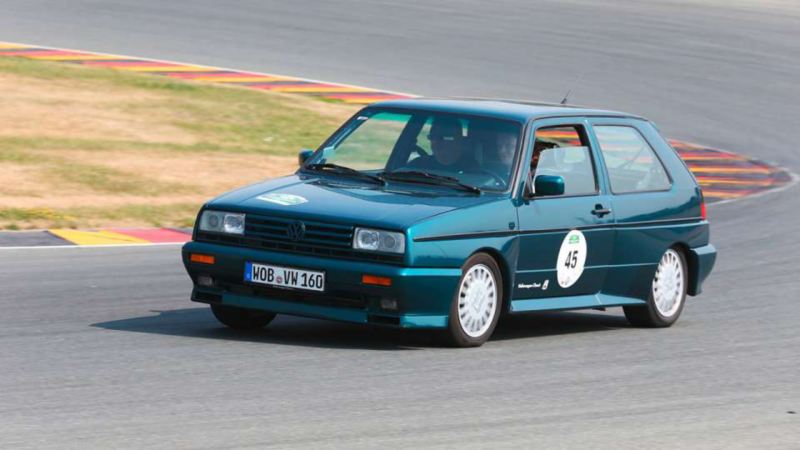 Volkswagen

Golf

MK3

First appearing in 1991, the Golf MK3 was once again larger, more comfortable and better equipped than its predecessor, and immediately scooped a raft of international awards for  its exceptional design and packaging.

It espoused deep virtues of reliability, quality and durability. It was also widely recognised as being a delight to drive with smoother, quieter engines, foolproof handling and a ride more supple than that of any other hot hatch.

Though the MK2 was an exceptionally difficult act to follow, its successor effortlessly raised the bar, this was a truly innovative model. Not only was the Golf MK3 more recyclable than any other car in its class, it was the pioneer of the stop-start technology used in cars today.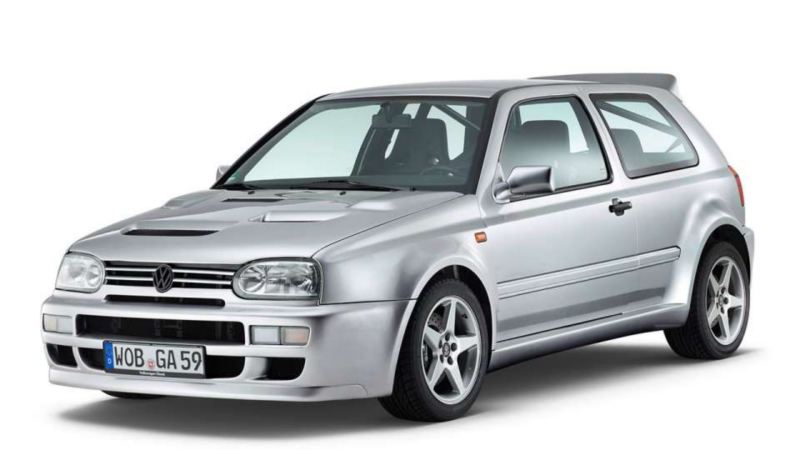 Volkswagen

Golf

MK4

With the release of the Golf MK4 in 1997, Volkswagen took the nameplate upmarket with an even higher quality interior and even greater levels of equipment. The new model now brought sophistication that had never before been seen from a mainstream brand in its class.

The Golf MK4 was offered with an extensive range of engines, including a 1.9-litre GT TDI version which provided exceptional response with outstanding fuel economy. In 2002 it also debuted the exceptional R32, the world's first production car with a dual-clutch gearbox. Billed as the pinnacle of the Golf MK4 platform, the R32 included every performance, safety and luxury feature Volkswagen had to offer including an all new 3.2-litre engine that produced an electrifying 177kW.

By 2005 sales of the model had ceased in most markets, paving the way for its replacement, the Golf MK5, to break even more boundaries.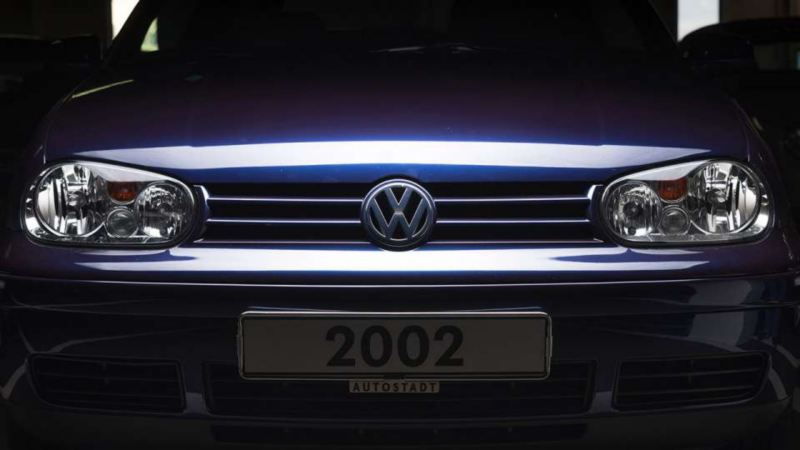 Volkswagen

Golf

MK5

Much like its predecessors, the Golf MK5 set a new standard for exceptional design, comfort and safety. 2003 saw its debut in the European market and once again, it proved to surpass its competitors as a dynamic hatch.

Strengthening its position as top of its class, the Golf MK5 led the way in comfort and design. It boasted a range of new features including the four-link suspension rear axle, bi-xenon headlights, rain sensors and a tilting and sliding panoramic sunroof. Then it took things up a gear with the first turbocharged direct petrol injection engine in the Golf GTI (2004) as well as the world's first Twincharger (TSI, 2006) featuring turbocharging and compressor-based charging.

Forever evolving, the Golf MK5 also adapted to a broader range of drivers thanks to new body variants including; the 2006 Golf Plus, the CrossGolf and the Golf BlueMotion.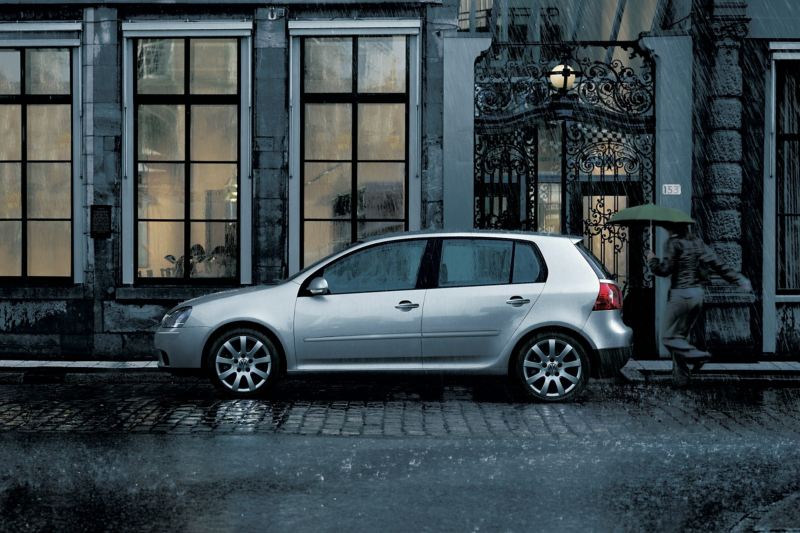 A leap forward in technology

Volkswagen

Golf

MK6

Crowned "World Car of the Year' in 2009, the Golf MK6 fused high-tech safety features and comfort technologies to produce a breakthrough hatch worthy of its title.

Built between 2008 and 2012, the Golf MK6 pioneered advanced driver-assist systems, such as Adaptive Cruise Control (ACC), Park Assist and more to create the most progressive Golf of its time.

With efficiency at its core, the Golf MK6 levelled up its drive systems with new TSI engines, turbocharged petrol engines and even cut energy consumption with unit injector technology. It truly paved the way forward for the Golf's renowned future-thinking approach to design and efficiency. 
Volkswagen

Golf

MK7

Following in the tracks of the previous generations, the Golf MK7 had its world premiere in 2012 and became an instant international best seller. Still today, it holds its place as one of the top three best-selling Golf generations.

With sustainability and economic efficiencies in mind, the Golf MK7 sought to change the game with electric, hybrid and racing drive systems. The overall weight of this new Golf was reduced by up to 100kg, while crash safety was kept at an all-time high.

With the design clearer and more precise than ever, the Golf MK7 reached its peak with new advanced driver assistance systems including the multi-collision brake and Front Assist area monitoring system with City Emergency brake.