Volkswagen


Plug-in Hybrid Range

1.

All images displayed on this page are for illustrative purposes only and may include overseas models, optional equipment and features not available in

Australia

. Actual vehicles may differ. Please confirm final specifications and features with an authorised

Volkswagen

Dealer prior to purchase
Efficiency and Performance
Volkswagen's range of plug-in hybrid vehicles offers the best of both – all the benefits of an electric vehicle with the safety blanket of a petrol tank when you really need it.

Even better, enjoy all the Volkswagen features and driving characteristics you may be familiar with already, just with a little extra spark. Volkswagen's Plug-in Hybrid models rely on the clever interplay of an electric motor and a conventional petrol engine to deliver a world of mobility options while minimising carbon emissions and fuel consumption while driving.
A large proportion of the trips we take cover a short distance only, making electrification an entirely desirable way to drive day-to-day. At the same time, the petrol engines help extend vehicle range and can be relied on for overtaking, or for those longer trips out of town. Brake energy recuperation extends electric range between charges. Explore our range of efficient plug-in hybrid models and discover what we're doing to bring about a future defined by electrification.
Golf

GTE leads the charge

The Golf GTE takes everything that makes the Golf great and adds an impressive plug-in hybrid powertrain for true driving pleasure with less driving emissions. An almost-silent electric motor delivers seamless power to the road and operates efficiently while driving at low speeds, such as when commuting in the city. An innovative 1.4-litre TSI direct injection petrol engine is at the ready for quick bursts of acceleration and to extend driving range on long journeys.  
Agility and aerodynamics are two Golf GTE hallmarks ensuring performance and fun are not diluted. There are small visual indicators that this is a low driving emissions model. A blue horizontal strip in the grille reveals the Golf GTE's hybrid credentials, while the vehicle's tailpipes are discreetly integrated within the chrome-plated diffuser at the rear.
Tiguan

eHybrid achieves outstanding efficiency

No plug-in hybrid vehicle achieves an optimal balance between electric motor and combustion engine quite like the Tiguan eHybrid. Run silently and with zero tailpipe emissions in e-mode (using the electric motor only) or utilise the electric motor and combustion engine together in hybrid mode for maximum boost and impressive driving efficiency. This makes the Tiguan eHybrid a flexible family car.
Touareg R delivers relentless performance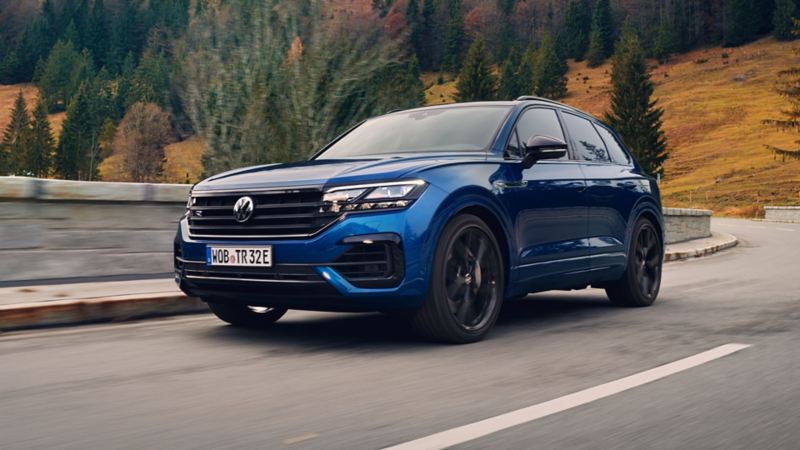 The new Touareg R plug-in hybrid isn't just our flagship SUV, it's the most powerful production Volkswagen of all time.
The large SUVs 3.0-litre turbocharged TSI engine is paired with a 100kW electric motor to deliver exhilarating performance. Drive in metropolitan areas  on all electric mode and make the switch automatically to hybrid mode at highway speeds for combined combustion engine and electric drive propulsion.
Matching the exceptional on-road ability is the sophisticated, comfortable and racing-inspired appointments for which the R range is renowned. 
New

Multivan

eHybrid elevated to new heights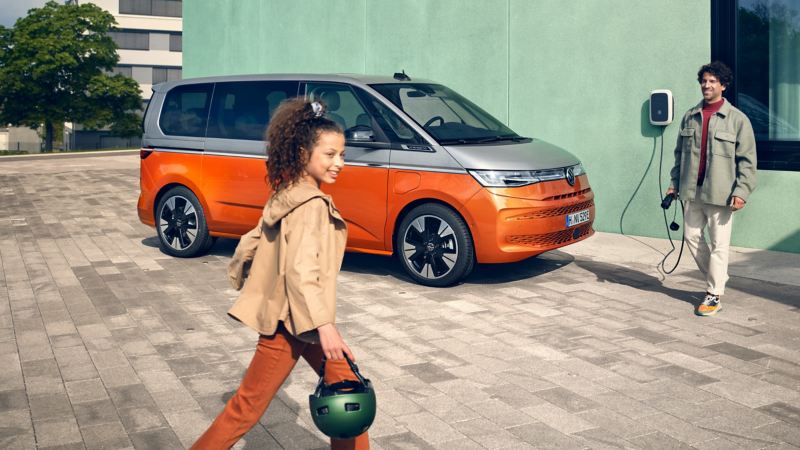 A new era for Volkswagen Commercial Vehicles sees the new Multivan eHybrid.  From its spacious design, incredible versatility to improved connectivity, the new Multivan is a multifunctional vehicle that can be customized to fit a variety of mobility concepts.
Delivering the perfect combination of practicality, comfort, and safety for whatever your needs, while remaining true to the Multivan DNA.