Driving towards a
better tomorrow

1.

All images displayed on this page are for illustrative purposes only and may include overseas models, optional equipment and features not available in

Australia

. Actual vehicles may differ. Please confirm final specifications and features with an authorised

Volkswagen

Dealer prior to purchase
Our plug-in hybrid and electric cars are designed to reduce their impact on the environment. From zero tailpipe
emissions to our purpose-built battery
recycling facilities, see the steps we've taken towards electric mobility

We are committed to complying with the Paris Climate Agreement, with the goal of becoming a net carbon-neutral company by 2050. We're totally restructuring our supply chain and operations to help achieve this goal, and we want everyone to participate in this movement – by being able to choose from innovative drive systems. Only by doing this will we all reach our common goal. 

This is our way to carbon neutrality. And it starts here.

For all our products and mobility solutions we aim to reduce environmental impacts, along the entire lifecycle. Compliance with environmental regulations and standards in addition to voluntary commitments is a basic prerequisite of our actions.

Climate Change
We are committed to the Paris Climate Agreement. We intend to become a carbon neutral company by 2050.
Resources
We intend to maximize resource efficiency. By 2025, we plan to have reduced the production-related environmental externalities (CO2, energy, water, waste, volatile organic compounds) by 45% per vehicle compared to 2010.

Air quality
We are committed to reducing air pollution through the introduction of not only more fuel efficient, lower emission combustion engines than before, but also committing to e-mobility as a solution for the future.
Environmental compliance
We aim to become a role model for a modern, transparent and successful enterprise in terms of integrity by installing and controlling effective management systems covering the environmental impacts of our mobility solutions.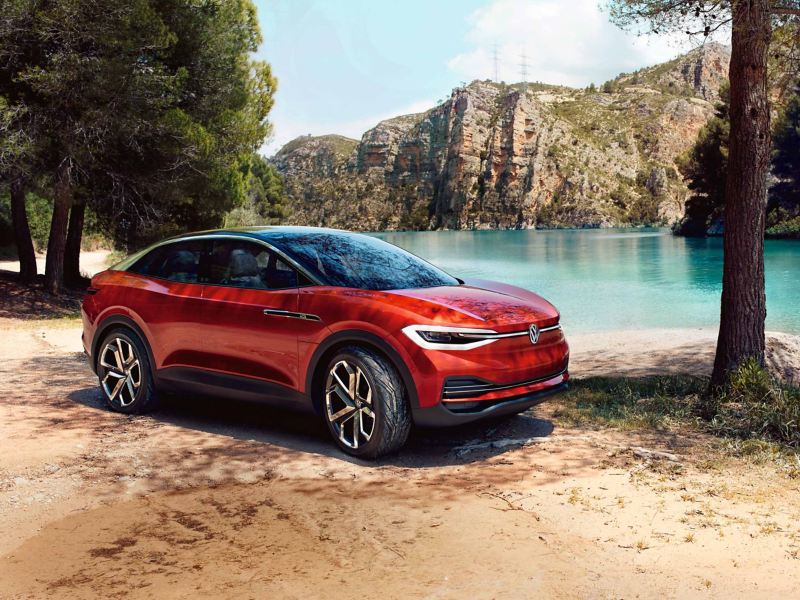 Sourcing
We only work with sourcing partners whose social and environmental credentials we validate, to source materials for every Volkswagen the right way.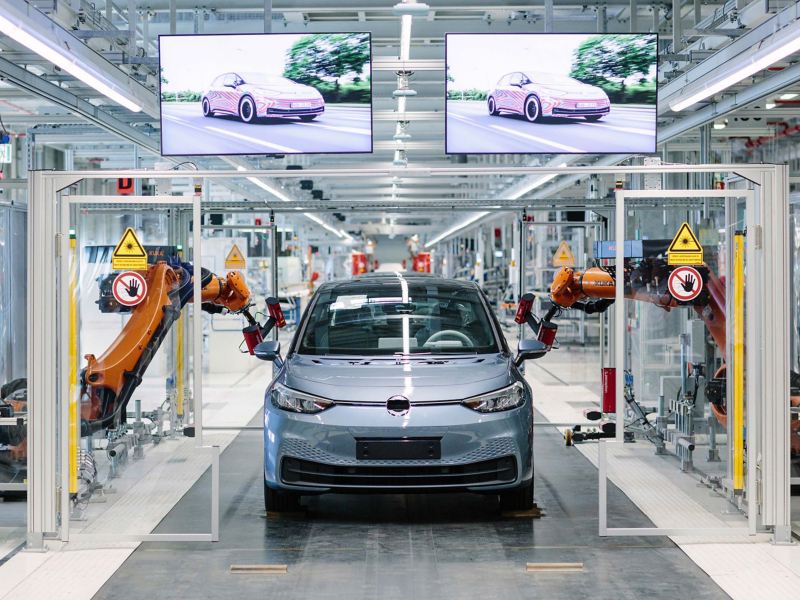 Manufacturing
To minimise the carbon footprint of our vehicles right from the start, we carefully examine the energy supply of our production locations. Over 30 of our global locations are now already supplied with 100% renewable electricity. And in future, the goal is that the energy for production of our vehicles should come from renewable sources wherever possible. A prime example for manufacturing with a carbon/climate-neutral balance is our production in Zwickau, where the ID.3 leaves the assembly line with a carbon-neutral balance. For this purpose, the plant obtains certified renewable electricity from VW Kraftwerk GmbH. This energy is generated in hydroelectric power plants and saves 106,000 tonnes of CO2 per year.

Logistics
The logistics for our vehicles also offers great potential for savings. After all, a Volkswagen covers great distances during its production. That is why we are the first company in the world to use two car freighters powered by liquefied natural gas. These can each transport 4,800 vehicles on average and therefore replace two conventional freighters powered by heavy fuel oil. The advantage: compared to conventional freighters, liquefied natural gas drive systems reduce CO2 emissions by up to 20%, nitrogen oxide emissions by up to 30%, soot particles by up to 60% and sulphur oxide emissions by up to 100%
Second-life concept and battery recycling
Volkswagen's decarbonisation strategy does not finish at the end of a vehicle's service life. The batteries from an electric vehicle that has reached the end of its service life can first enjoy a second life as an energy storage unit at a charging station, for example. After that, they will be recycled. A pilot recycling facility in Salzgitter is already able to recycle up to 3,000 vehicle batteries per year (since 2020) and process 1,400 tonnes of battery material. The goal is to achieve a closed loop with a recycling rate of more than 90 percent for valuable raw materials.
More recycling, less extraction of raw materials.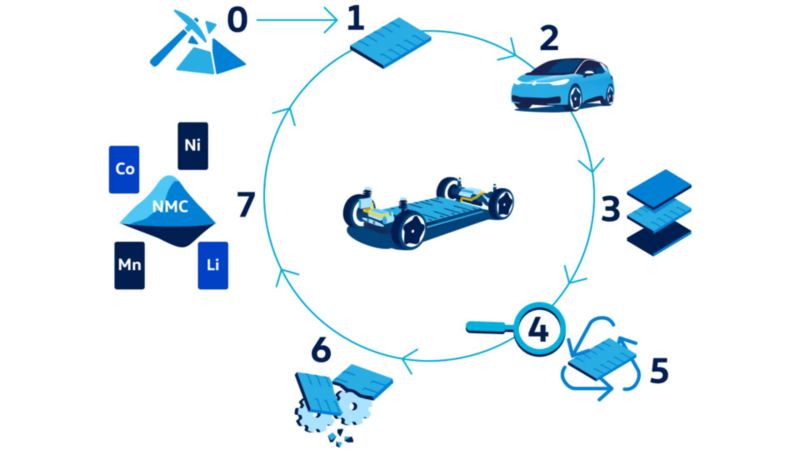 A simplified representation of the planned recycling cycle:

0 Extraction of raw materials
1 Battery production
2 1st Life
3 Dismantling of the battery system
4 Analysis of the battery modules
5 Other use of intact modules (2nd Life)
6 Comminution
7 Separation and preparation of components
8 Recycling of cathode materials nickel, cobalt, manganese and lithium into the manufacturing process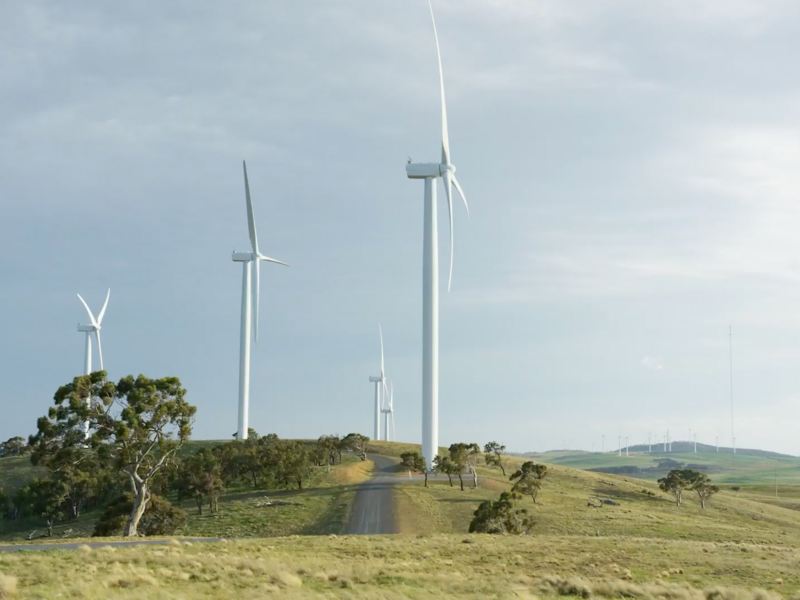 Initiatives
We see offsetting carbon emissions through certified climate protection projects as an immediate measure to compensate for unavoidable emissions and as a step on the path towards our goal of becoming a company with a carbon-neutral balance.