New

Caddy Cargo


100% new. 100%

Caddy

.

1.

Overseas model shown, local specifications may vary
A confident team player for whatever comes next
Whether you're a courier service, or small business owner, the new Caddy Cargo will be the perfect business partner for ease and professionalism in your daily work. Coming in 3 versions – Caddy Cargo, Caddy Cargo Maxi and Caddy Cargo Crewvan – it's a confident and capable vehicle that offers innovative driver assist features2, varied infotainment systems and an ergonomic driver's workstation.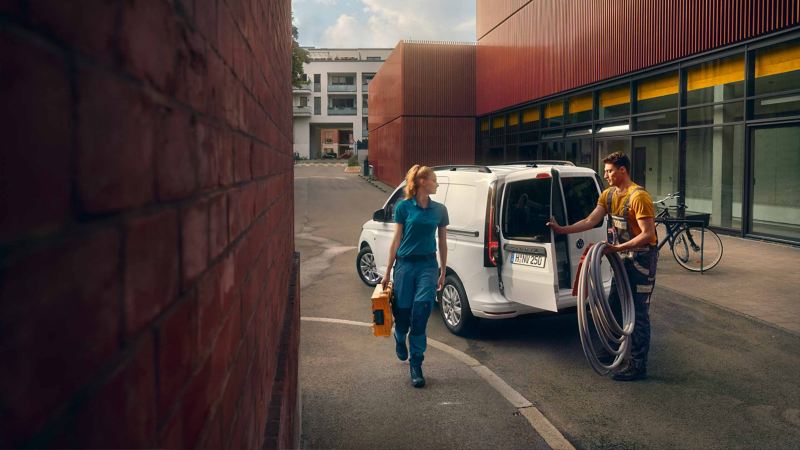 Better business starts here
For a business to grow, you need to evolve. That's why the new Caddy Cargo flaunts a new and improved eye-catching exterior, revolutionised cockpit and cutting-edge interface. Plus, with a driver's seat that feels like a connected ergonomic work station you can keep in touch with colleagues and clients with ease.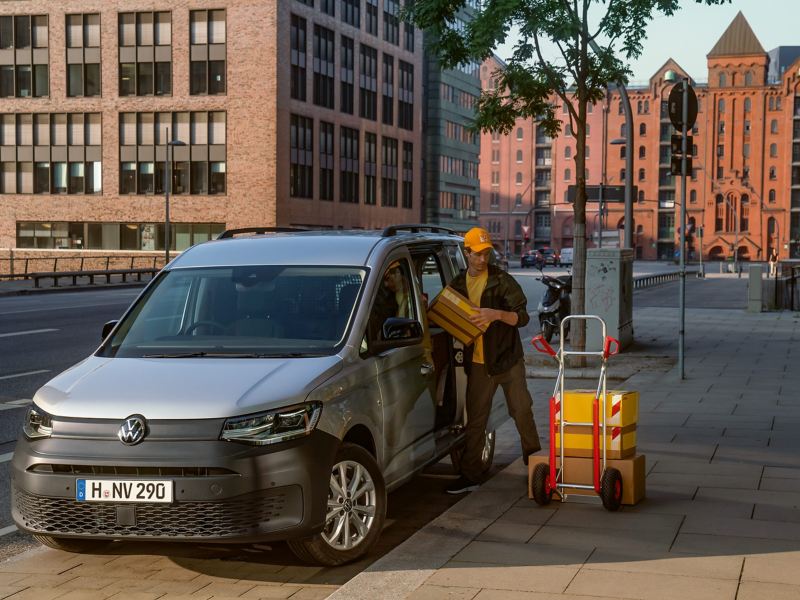 Work smarter, not harder
Whether you're loading cargo, squeezing into tight spots or taking on longer road trips. The new Caddy Cargo can transport up to 754kg, including up to 100kg on the roof. It features strengthened floor coverings for extra protection, and the Caddy Cargo Maxi even offers a larger sliding door width suitable for Euro pallets.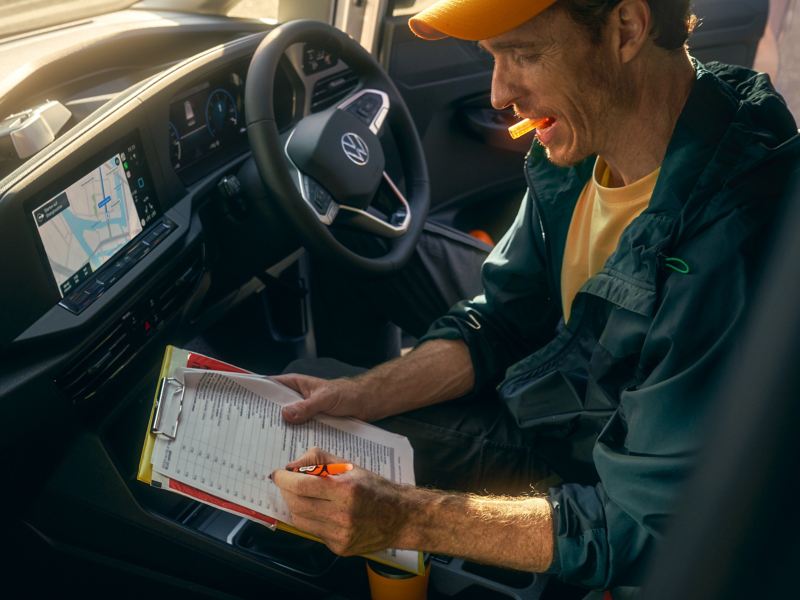 Business as usual
When you have a busy schedule, the last thing you need is something to worry about. Luckily, with the range of optional new driver assist systems, you can rely on the Caddy Cargo to help make interventions in critical situations for complete peace of mind when you're out and about.2