Transporter
Cab Chassis
The icon updated
Online order now available
Online order now available
The ultimate business partner

The Transporter Cab Chassis is ready for anything. From long-distance drives to hauling heavy machinery, it's got the job done for over 70 years. And now, this local legend just received an upgrade. With a larger, sturdy dropside tray, along with three-six seats. The Transporter Single and Dual Cab Chassis are set to help you, and your business grow.
Built for the toughest jobs

Whether you're powering through the great outdoors or winding through side streets, the Transporter Cab Chassis is built for the job. With a powerful engine and enough capacity to store anything.
The Transporter Chassis single and dual cabs are designed to be sturdy and spacious, so that you can get the job done, no matter the load. Both Transporter models come with a drop side tray manufactured with a robust surface, aluminium tray, rear step and retaining cables. So that you can transport heavy machinery and goods without a fuss.
All Transporter 6.1 Cab Chassis models come with countless innovations and features to keep you safe on the job.


Whenever you're on the road, the Transporter 6.1 Cab Chassis has your back. Our Transporters are packed with features to keep you out of trouble, including  and .3
The small details matter when you're on the road all day. That's why we've fitted the Transporter Cab Chassis with a range of features to keep you comfortable, connected and secure during your day-to-day business.
4

4.

App-Connect featuring Apple CarPlay®
Like a desk chair, but better

4

4.

App-Connect featuring Apple CarPlay®
Getting from A to B has never been comfier. The Transporter Cab Chassis has been designed with driver comfort in mind. With an endlessly adjustable steering wheel and driver seat, dimensionally stable comfort cushioning and a redesigned dash panel to make your seat as customisable as any desk chair.
Build your

Transporter Cab Chassis
Our commitment to you and your car doesn't just stop when you leave the showroom. We're always here to help.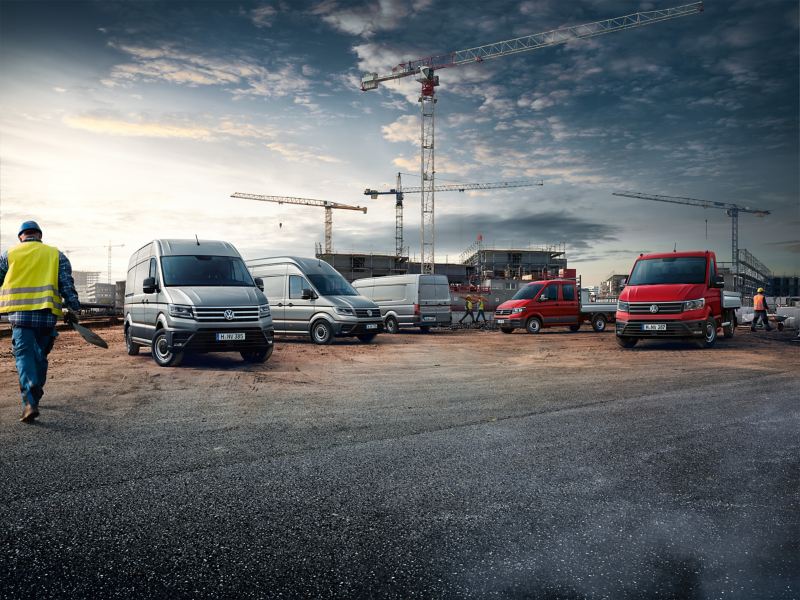 Choose from our vans
With our range of models, you're bound to find a Volkswagen right for you.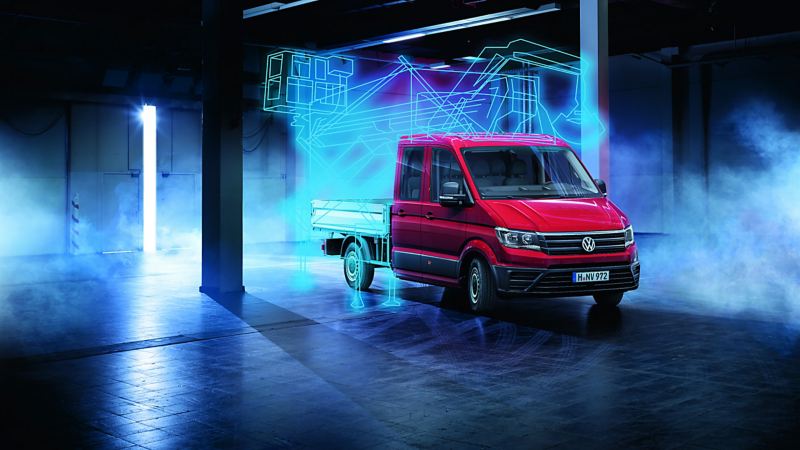 Bigger and better
The perfect base to create and customise the ideal Crafter for your job.