Matching accessories for your

Golf R



Volkswagen Genuine Accessories1 ensures your Golf R remains 100% Volkswagen. The extensive range of Golf R accessories provides you the opportunity to adapt your Golf R even more precisely to your individual needs. From transport, exterior and interior solutions to alloy wheels that perfectly complement your Golf R.
Optional accessories at extra cost. Overseas models are shown for illustrative purposes only1.
Our body kits from Oettinger® are more than just a hot accessory. Take your heart from a flutter to a race in seconds with the sleek styling of 6 pieces - front spoiler, front splitter, side skirts, rear skirts & diffuser, quad tailpipe and roof edge spoiler with racing flaps. Steal a few looks with the complete set or selected combination pieces to kit out your Golf R2.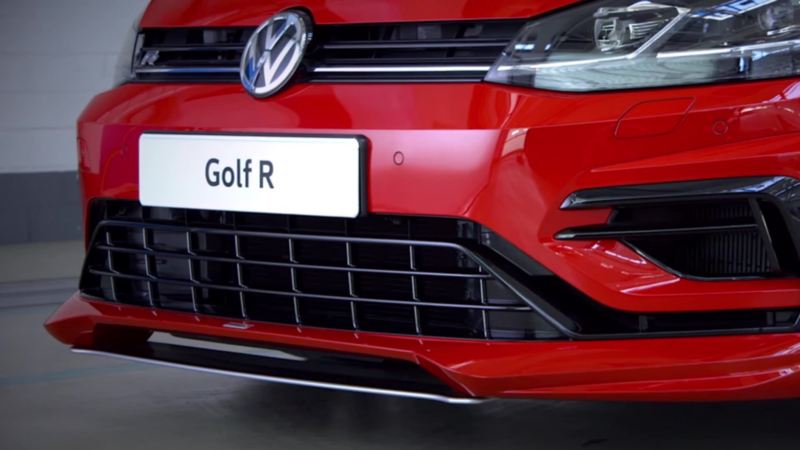 Oettinger® performance accessories2

The Oettinger front spoiler and separate front splitter emphasises the sporty and dynamic character of the Golf R.
Front spoiler can only be purchased in conjunction with the front splitter.
The premium roof box with its innovative aerodynamic design and quick and easy installation. Dual lift opening system with a 3-point central locking system. Available in 340 and 460 Litre capacities.
Excludes roof bars.
For added protection the Golf R can be fitted with the Volkswagen Universal Traffic Recorder, a front and rear camera that allows you to record any incidents onto a removable SD card. You have total control over all camera settings via the UTR Volkswagen App3, which also includes a car finder feature. And the best thing is, the device requires no battery or recharging.
The Volkswagen innovative Travel & Comfort system has a basic module that is simply fixed between the front seat headrest mountings and can be used with various tablet holder attachments which brings comfort and convenience to any journey.