Car Battery
Hit the start button with our genuine Volkswagen car batteries
Hit the start button with our genuine Volkswagen car batteries
Energy for your 

Volkswagen
Nothing works without the right car battery. Do you have a question about installing or changing a battery? Find all the right information here.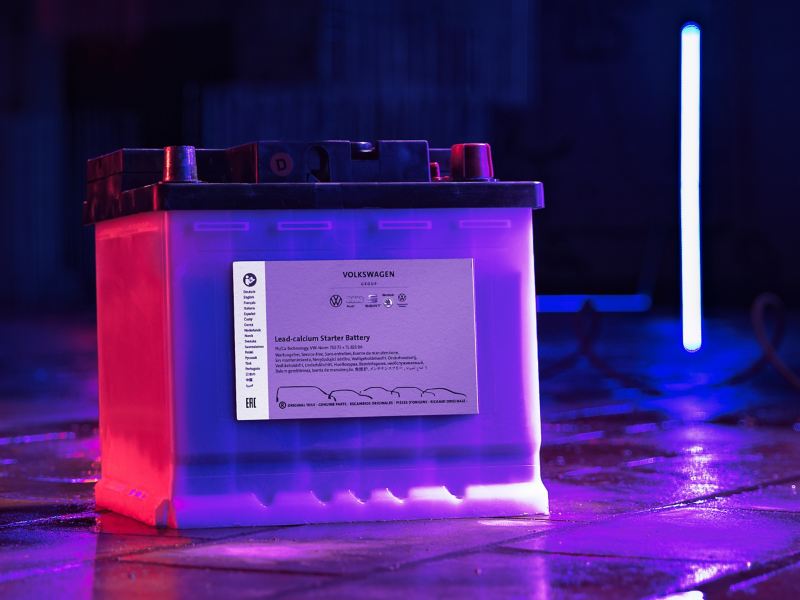 Hit the road with our car batteries
What does your Volkswagen need to be ready to roll? You got it – energy from the starter battery. With our products, you'll reap the benefits of both quality and functionality.
The perfect fit: Delivers exactly the right amount of energy your

Volkswagen

needs

More power: Thanks to above-average lead content and high-quality materials.
Do you need a new car battery?

Long periods of inactivity, lots of short distances and other factors may damage your car battery. If it fails, we have just the right replacement for you. You can also benefit from our expert knowledge when your car battery is installed or changed. It's the way to ensure your car gets the right amount of energy required to operate the on-board electrical system.

Find out more from your trusted dealership.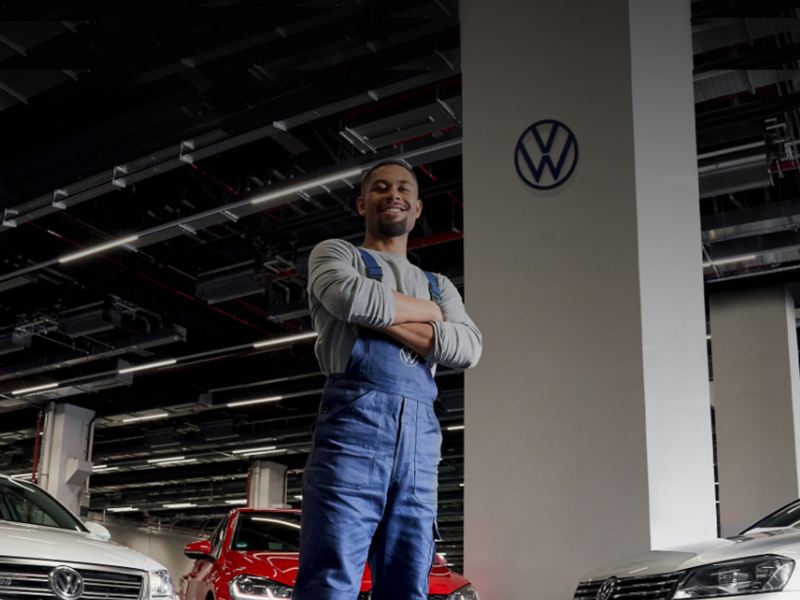 For your Volkswagen that is four years old or more, we offer an Economy version of our starter battery. It has been specially developed for older vehicles and is a slightly adapted series part of certified quality.

Find out more from your trusted dealership.