Golf R

Wagon
It's an R thing  
Practical? Sure. Thrilling? Absolutely

There's an indescribable feeling that comes with driving the Golf R Wagon. Race-bred for excitement, it offers the perfect blend of sportiness, flexibility and downright driver fun. Add in innovative technologies, luxurious appointments and abundant boot space and the Golf R Wagon becomes the heart-stirring performance car you just have to experience. To make an enquiry contact a dealer near you.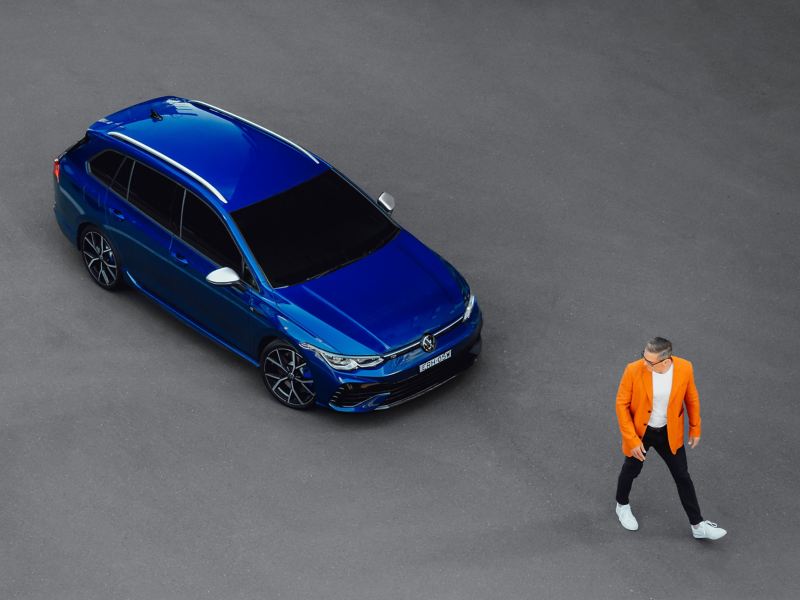 Dynamic performance you just have to feel

There can be no denying the stunning performance abilities of the Golf R Wagon, particularly when R Performance 'Race' and 'Drift' driving profile modes are selected for supreme traction or spectacular drifting action.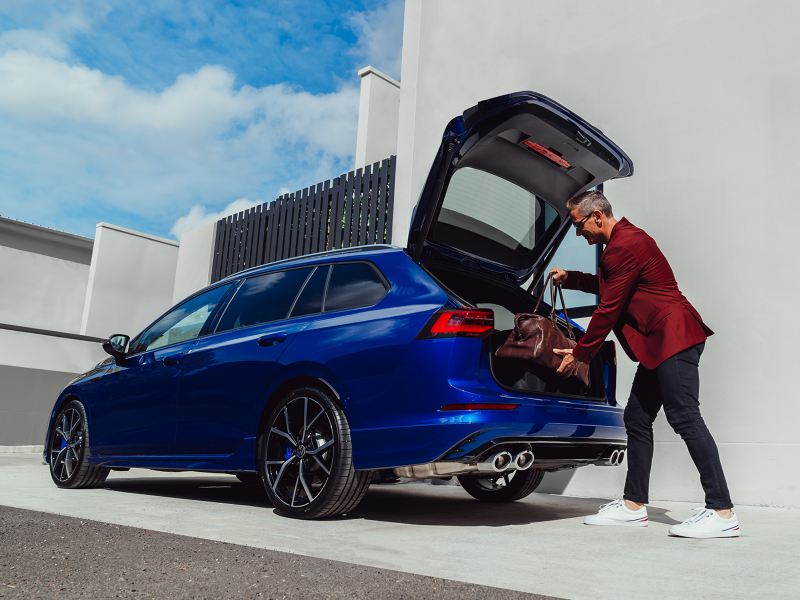 Find out what flexibility and space means

The Golf R Wagon's generous 1642 litres of boot space can accommodate even demanding loads, making it the ideal wagon for everyday use.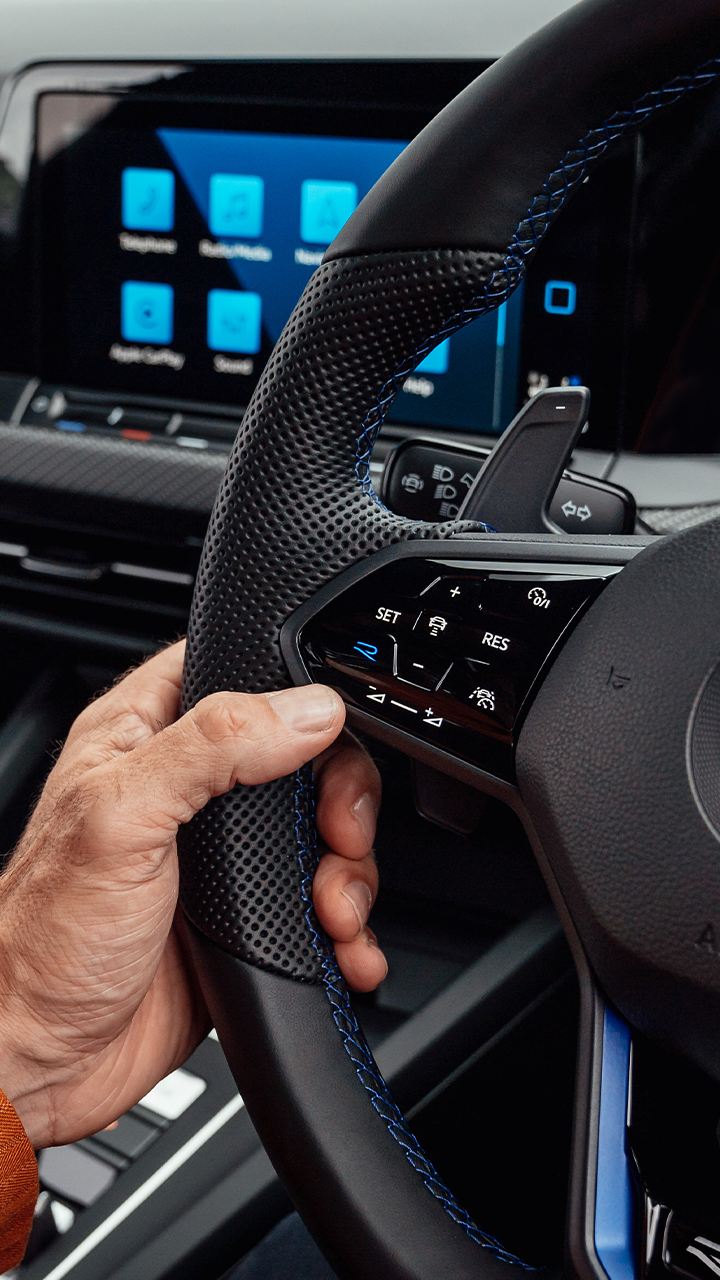 Premium design features to savour

With its broad stance, aerodynamic contours and premium R design features, the Golf R Wagon looks set to tear up the road. Sporty styling never looked this good.
See what invigorating performance does to you

That moment when your heart is in your mouth – that's the Golf R Wagon feeling.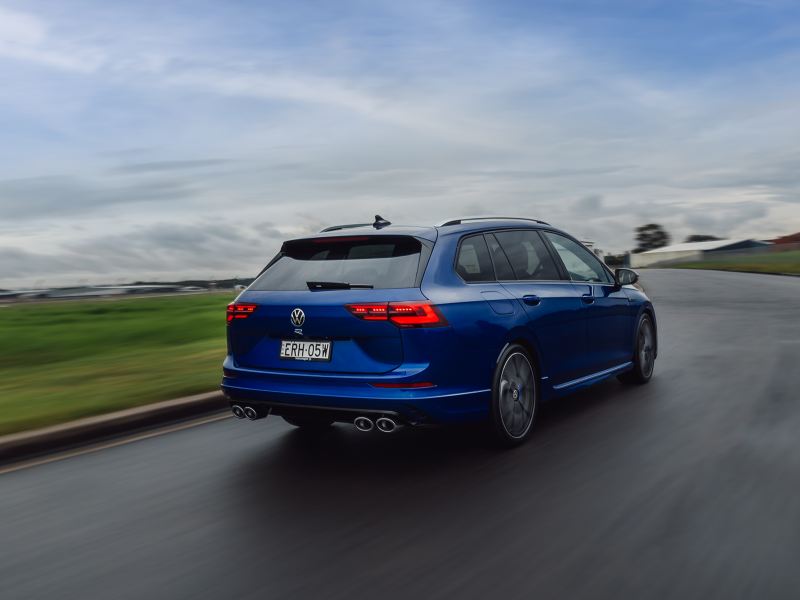 Let thrill course through you

The Golf R Wagon's 2.0-litre TSI turbocharged engine is the most powerful ever put in a Golf. An impressive 235kW of power and 420Nm of torque can launch the Golf R Wagon from 0–100km/h in just 4.9 seconds.
All-wheel-drive 4MOTION with R-Performance Torque Vectoring makes the Golf R Wagon feel like its driving on rails. High-speed cornering speeds are made possible by distributing engine output not just between the front and rear axles, but also variably between the two rear wheels for electrifying grip and stability.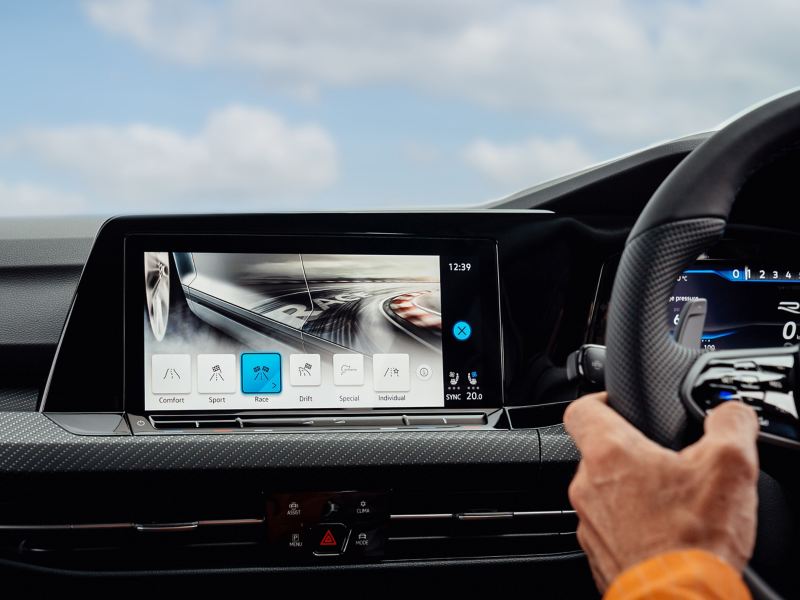 Hold nothing back with exclusive driving profiles

Six available driving profiles provide you with ultimate control of the Golf R Wagon's ride and handling characteristics. Your senses will come alive when you press the 'R' logo on the steering wheel to activate 'Race' mode. Take exhilaration to the next level when you choose exclusive R Performance 'Drift' and 'Special' modes. 'Drift' modifies the vehicle for pulsating drifting capability away from public roads and 'Special' tunes it for racing conditions such as on the Nürburgring-Nordschleife.
How to describe style like this?

Functionality and gorgeous design are a perfect match in the Golf R Wagon. Can words do it justice?
Powerful design, premium look
The Golf R Wagon's design is at once assertive, powerful and alluringly sophisticated. With its lowered stance, large lower intake and body-coloured side sills, the Golf R Wagon has been designed to make the ultimate design impact. Enticing styling is taken to the next level with a four-chamber chrome-plated exhaust system that is the perfect complement to the Golf R Wagon's chrome roof rails.
Impressed? That's R technology for you

An extensive range of cutting-edge technology in the Golf R Wagon makes every journey a delight.
Innovision cockpit lets you call the shots
The Golf R Wagon's Innovision Cockpit is an immersive, fully digital driver display landscape consisting of a customisable Digital Cockpit Pro instrument cluster and 10-inch Discover Pro Navigation System. All the vehicle settings and information you need are right at your fingertips.
IQ.DRIVE redefines safety 

Nothing is more important than ensuring you and your passengers arrive at your destination safely. It's why Volkswagen includes an extensive suite of driver assistance and safety features in every Golf R.2
Help when you need it most


The new Golf R comes with a range of driver assistance aids designed to make driving as enjoyable as possible. Travel Assist allows for partially automated driving across a range of speeds, from stop/start city driving through to highway speeds. And Front Assist is invaluable in cases where emergency action must be taken to prevent a collision.2
Help when you need it most

The new Golf R comes with a range of driver assistance aids designed to make driving as enjoyable as possible. Travel Assist allows for partially automated driving across a range of speeds, from stop/start city driving through to highway speeds. And Front Assist is invaluable in cases where emergency action must be taken to prevent a collision.2