How to look after your tyres
Being the only link between your car and the road, tyres play a vital role in keeping you in control while driving. A flat tyre won't do you any good so it's important to check them regularly. Here are a few tips on all aspects of tyre care.
The correct tyre pressure
The correct tyre pressure for your car can be located within your fuel flap or driver's door frame. Tyre pressures may need to be varied based on the load your vehicle is carrying.
Understanding what all the letters and numbers mean on your tyres will come in handy. Other than the manufacturer and product name, you'll also find a range of important information on your tyres such as the type, rim diameter and maximum permitted speed limit.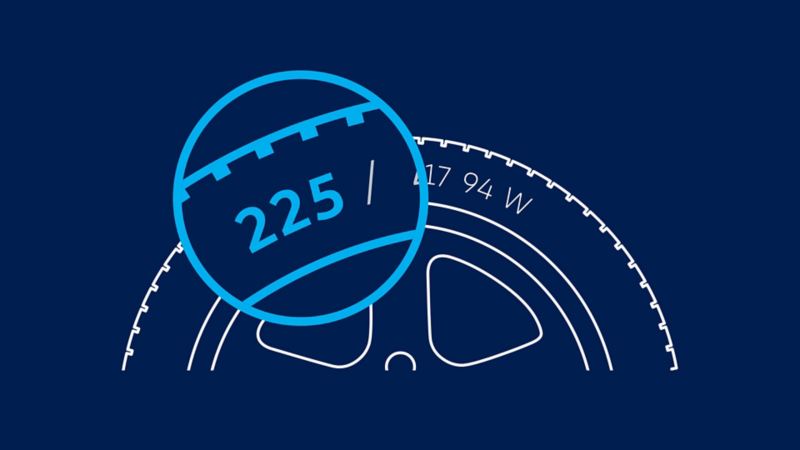 Tyre width in mm
Passenger car tyres have a width of 125-335mm.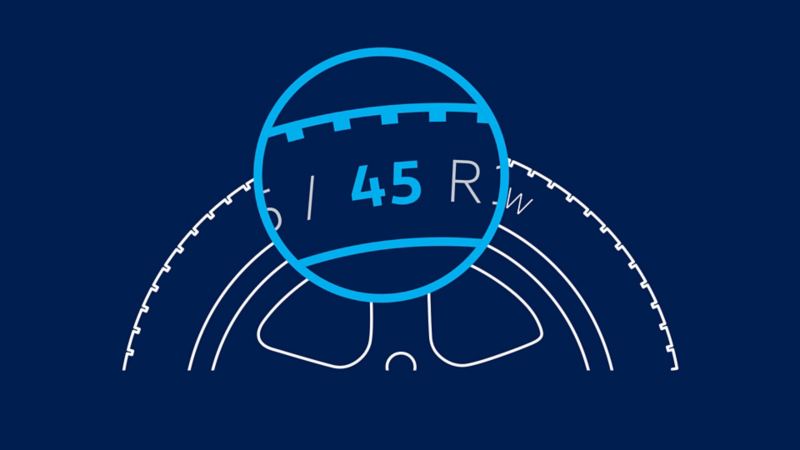 Height/width ratio
This number is the height of the tyre, compared to the width of its cross-section, as a percentage. The smaller the number, the lower the sidewall or 'profile'.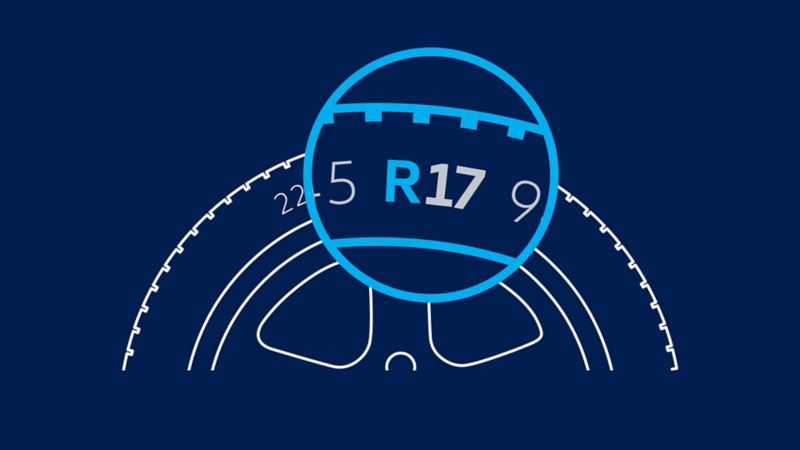 Tyre structure
These letters dictate which way the filaments inside the body of a tyre run, in relation to the direction of travel.
R (radial tyre):
filaments run at right angles to the direction of travel.

D (diagonal tyre):
filaments run diagonally.

RF (run-flat):
a special type of tyre designed to resist the effects of deflation when punctured.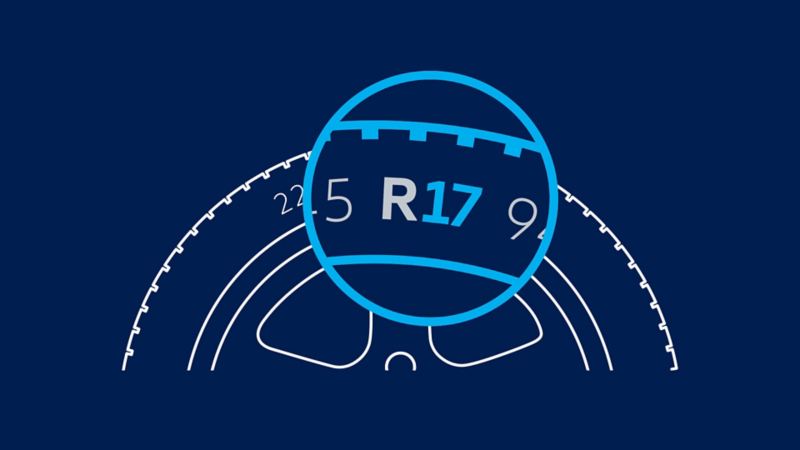 Rim diameter in inches
Measured straight across the rim, from edge to edge. 10-20" are standard.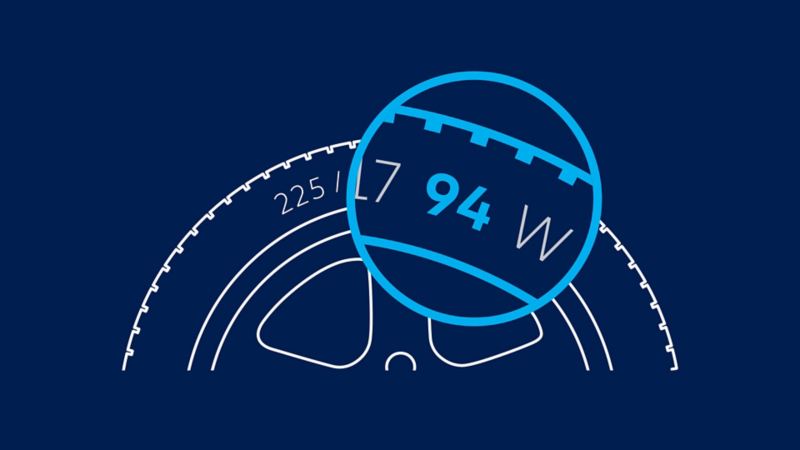 Load index
This indicates the tyre's maximum load capacity in conjunction with its maximum speed.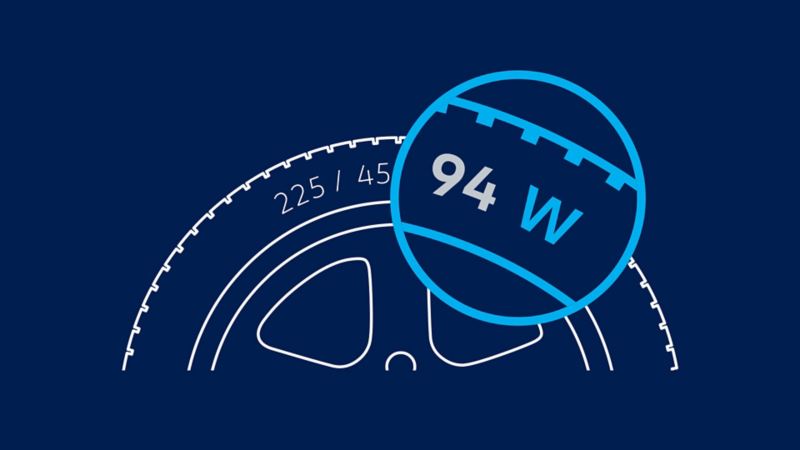 Speed index
The maximum permitted speed must be read in conjunction with the load index. At high speeds, the load capacity of the tyres may fall.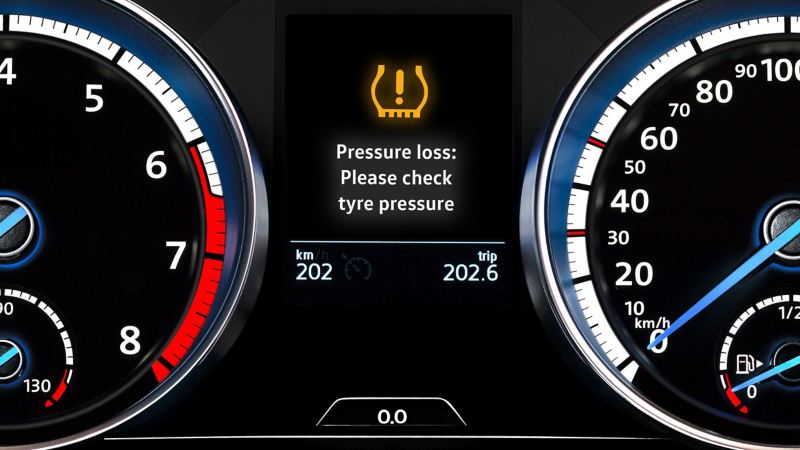 Tyre pressure monitoring system
An underinflated tyre can be damaging to your car. If the tyre pressure warning symbol lights up, it means your tyre pressure has reduced considerably or the tyre has structural damage. Drive slowly, avoid heavy steering and braking manoeuvres, and check your tyres when it's safe to do so.
How deep should my tyre tread be?
Your tyres will have wear indicators moulded into the grooves across the tread. These small bumps can be found consistently around the tyre. The tyre is at its limit when these small bumps are level with the tyres tread. The more tread, the better they're able to dissipate water and reduce the risk of losing contact with the road surface in wet weather.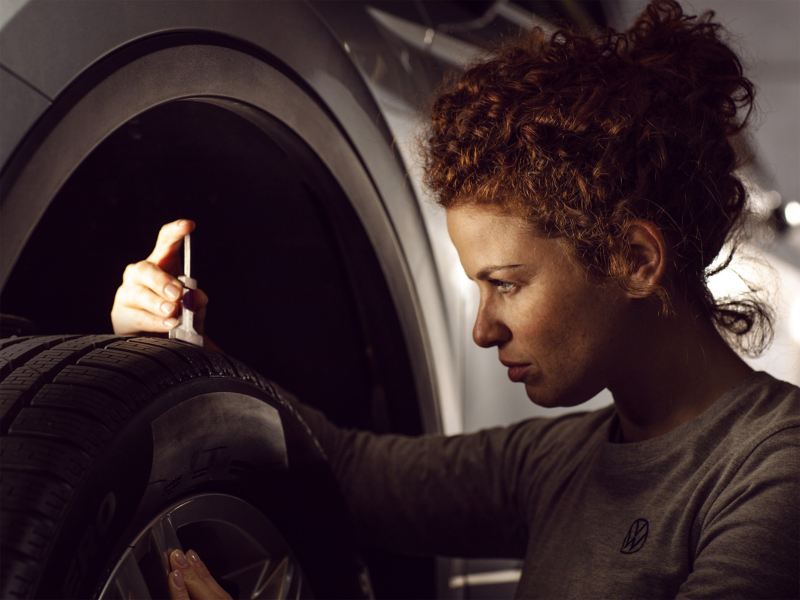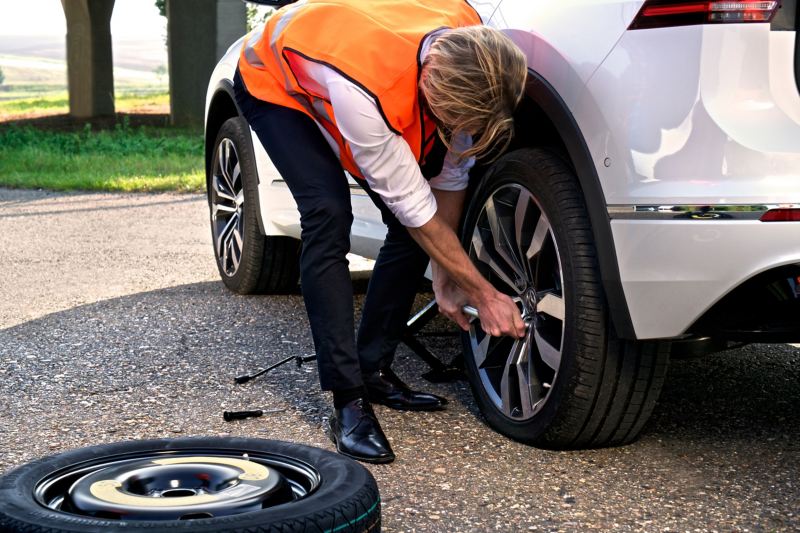 How far can I drive on a space saver spare wheel?
It's recommended that once you have changed the wheel you drive to the nearest Volkswagen Tyre Centre or independent tyre centre to have your damaged tyre replaced or repaired.

Be sure to drive more slowly, avoid heavy steering, hard braking and not to exceed the recommended maximum speed of 80km/h.
AirStop
We're taking the worry out of flat tyres with a self-sealing technology developed by Volkswagen. AirStop tyres are filled with a viscous mass which seals against tyre punctures of up to 5mm in depth and prevents pressure loss in the tyre. Your driving behaviour remains stable and you can drive trouble-free to your nearest Approved Volkswagen Tyre Centre.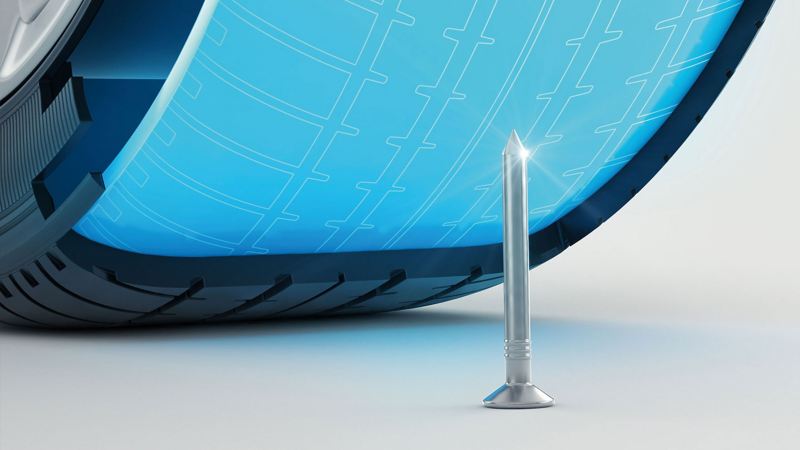 Your benefits
No pressure loss after puncture.

Full protection even in the event of several punctures.

Same driving comfort in comparison to standard tyres.

Saves space and fuel due to the elimination of a spare wheel.
Need your tyres replaced?

There's no need going round in circles to find the perfect tyre fit. Volkswagen dealerships are your one stop shop for car servicing.

To find out more about our range of quality tyres, speak to your Volkswagen Service Advisor today: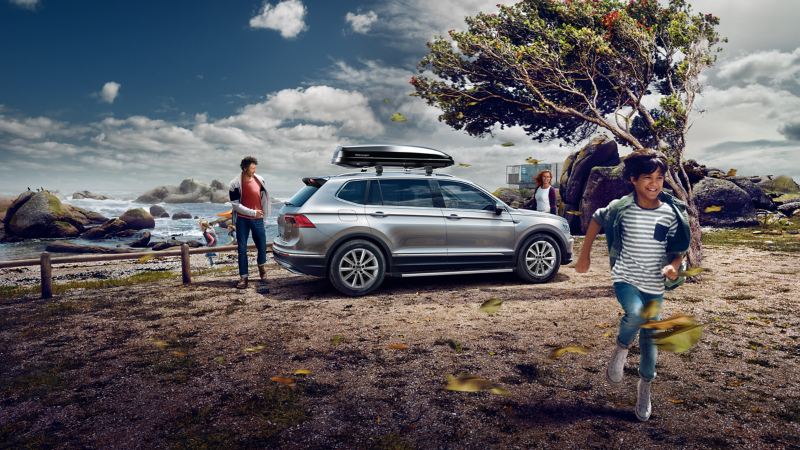 Your car, your way
Personalise your Volkswagen with our range of accessories and merchandise.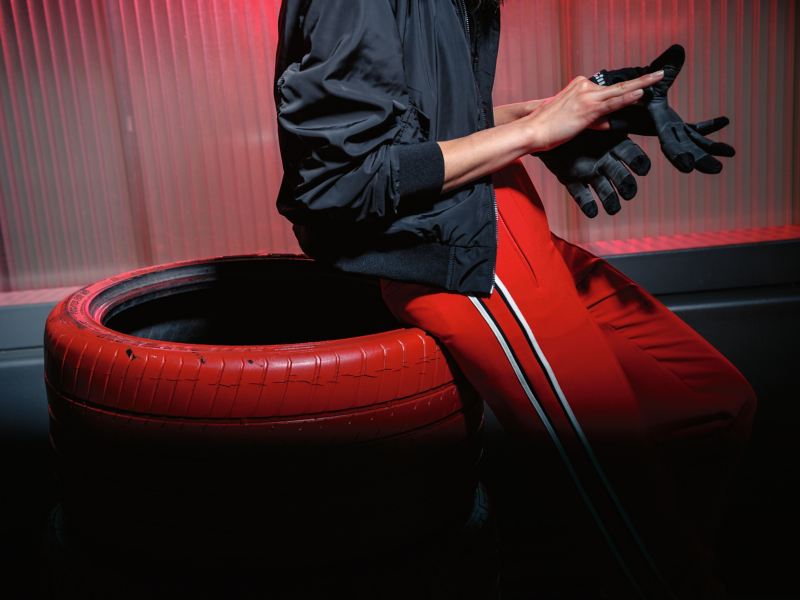 Recycling our tyres
Volkswagen is Australia's first vehicle importer to dispose tyres at collectors and recyclers accredited by Tyre Stewardship Australia (TSA).