A little ramble around Milton
A little ramble around Milton
The picturesque little town of Milton, along New South Wales' South Coast, is the perfect place for a relaxed getaway. This gorgeous historic town, part of the City of Shoalhaven, is just a short 7min drive from the stunning beaches of nearby Mollymook and Ulladulla.
We were keen to test out our new Golf Comfortline, so we decided to hit the Hume Highway north from Melbourne, stopping in Jugiong, Canberra and Jervis Bay along the way, before arriving in Milton.  
It had been a few years since my first visit to these parts, but I remembered falling in love at first sight with the lush, green farmland and rolling hills of Milton, and the cute antique stores and perfectly-preserved historic buildings that dot the main street. Not only that, I remember how impressive the dining options were - especially for such a small town.
We were keen to stay by the beach this time though, so booked one of the penthouse suites at Bannisters by the Sea (in nearby Mollymook). It was the perfect base for exploring Milton and beyond, an area that has long attracted artists and alternative lifestyle folk for its relaxed and healthy living. Milton is the perfect option for those who prefer to be a little out of the action, and surrounded by nature, but also want to be within close proximity to some of the best beaches on the South Coast.
Here, we outline some of the best bits we found on our recent adventure in the Golf Comfortline.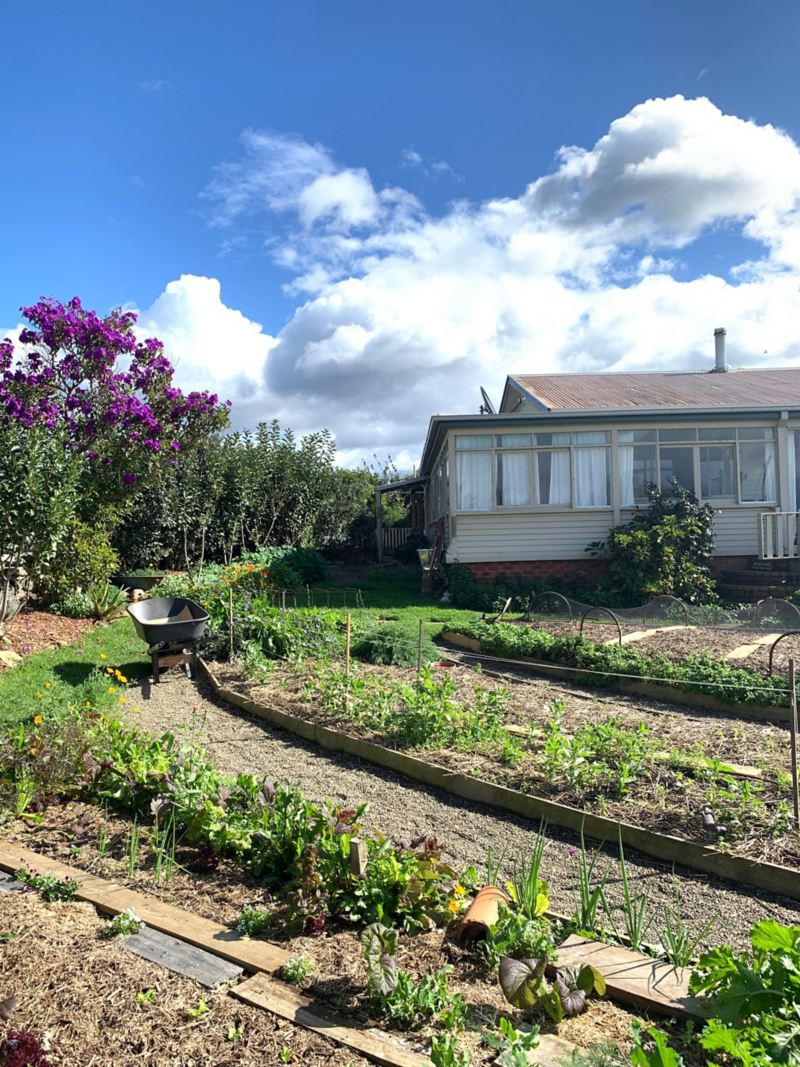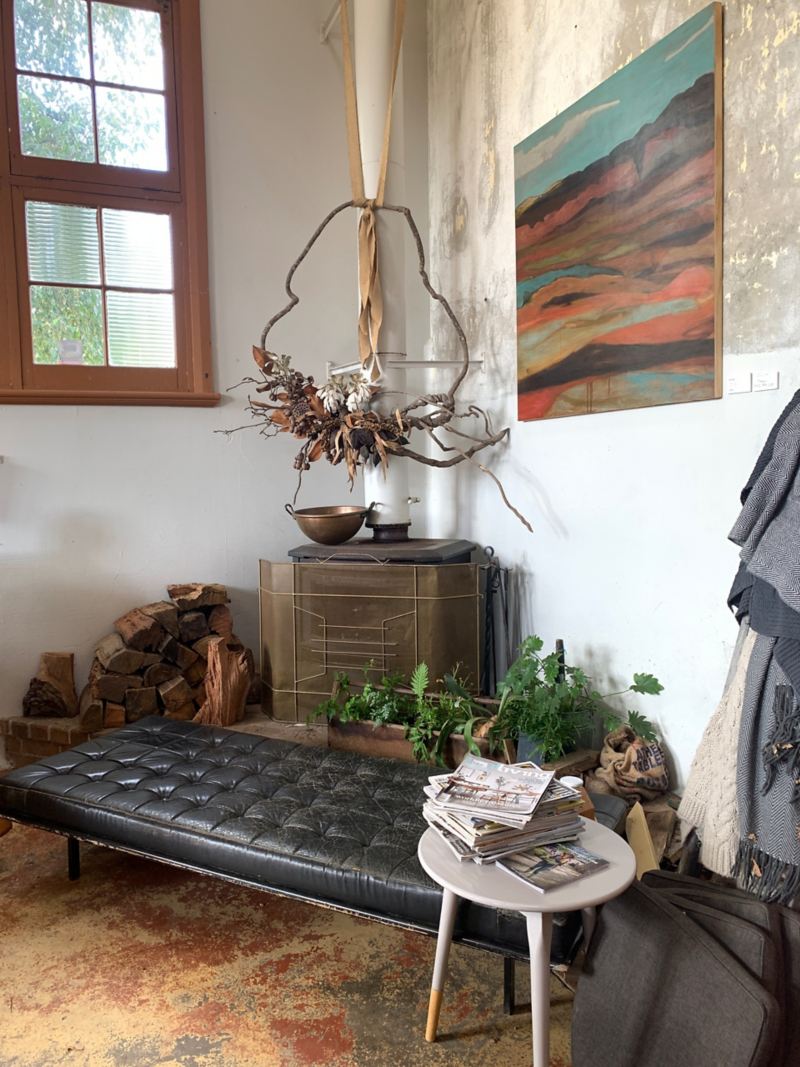 To eat
Our favourite place of all. Milk Haus is situated in an old Cheese Factory at Woodstock (just 5mins from Milton) and is a wholefoods café that aims to deliver fresh, honest, simple food - free of toxins, preservatives & anything artificial. This is real, good food. We love it here so much. We love the passion owner Dan has for conscious living; for showcasing like-minded local farmers, fishermen, artisans and home gardeners; and for trying to create an environment with as little waste as possible. Dan is all about being conscious and respectful to our land, our bodies, and all insects and animals. It is incredibly inspiring. The menu at Milk Haus showcases produce from local growers - fruits, vegetables, eggs and meat - and changes seasonally to reflect what is happening in their very own garden, as well as locally. It is also an excellent way to keep our customers guessing, as they never know what they will get to choose to eat for breakfast or lunch. We loved our silky ribboned eggs for breakfast, with delicious wilted garlic greens from the garden. We had our hearts set on the sweet potato and kale and persian feta gozleme, with minted walnut tabbouleh, and garlic white sauce (how amazing does that sound!), but sadly it was already out by the time we went to order. The coffee - by our favourite, Allures - is outstanding as well. The food, the farm, the space itself, and the friendly folk at Milk Haus make this is a truly delightful place to visit.
For something a little fancier, St. Isidore is where you should go. Open for lunch and dinner, this is a modern restaurant in the Milton hills that takes full advantage of the lush soils in the area to grow a garden that provides for a menu that celebrates the beauty of season and origin. Chef Alex (whose food theory is simple – first and foremost, food must be tasty - through fresh, high quality produce; and where possible, local, ethical and sustainable as well) comes from other hatted restaurants such as Melbourne's Ezard and Circa the Prince. St. Isidore is highly acclaimed and very hard to get into. We recommend booking well in advance. It is delicious here.
Pilgrims
We stumbled across Pilgrims when we were wanting a quick and casual bite to eat one evening. A mainly daytime cafe, this healthy vegetarian spot also stays open a little later on both Friday and Saturday evenings to do a Mexican night. We absolutely loved our Burrito Bowl – a delicious, hearty mix of spicy red beans, refried spiced potato, cheese, guacamole, sour cream & salsa, all served on top of a fresh locally grown salad of greens, roma tomato, Lebanese cucumber, Spanish onion, green capsicum, feta, Kalamata olives served with roasted pine nuts. With margaritas and other great cocktails, and some decent wines, this is a perfect, easy dinner option.
For wine tasting and a cheese platter (with a view), we recommend stopping by Cupitt's Winery. Tucked away in the hills of Milton, this boutique winery, brewery, fromagerie and restaurant is a lovely place to stop for a while.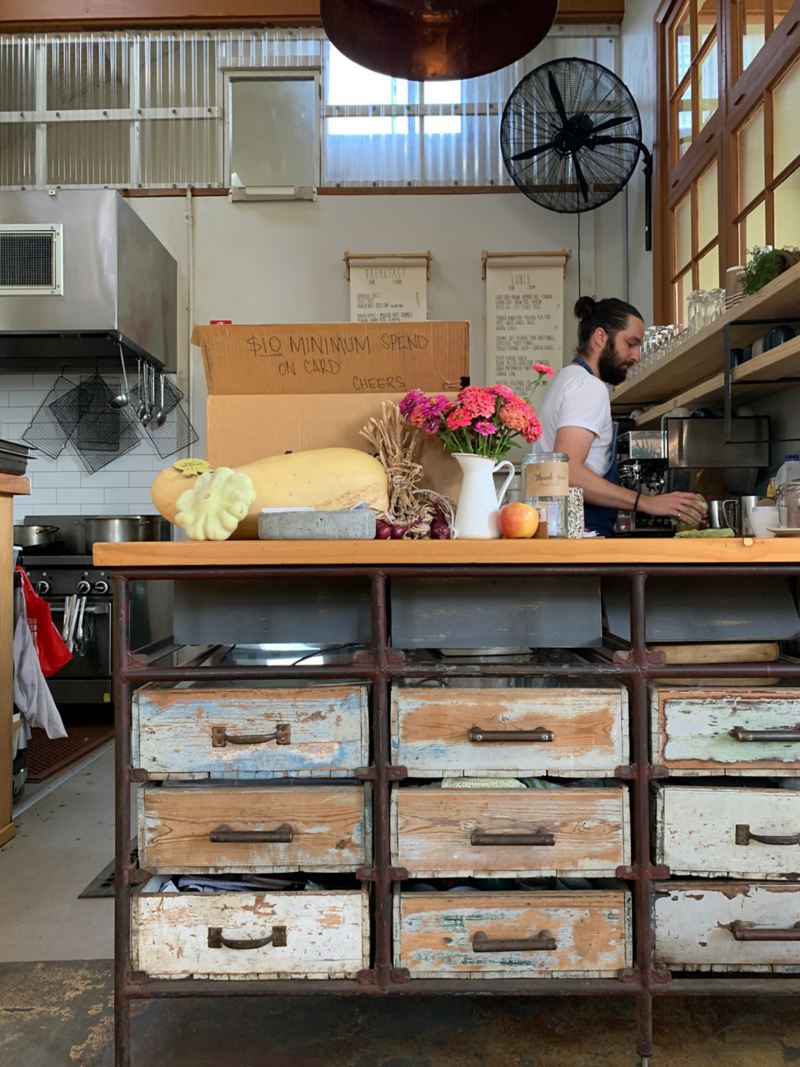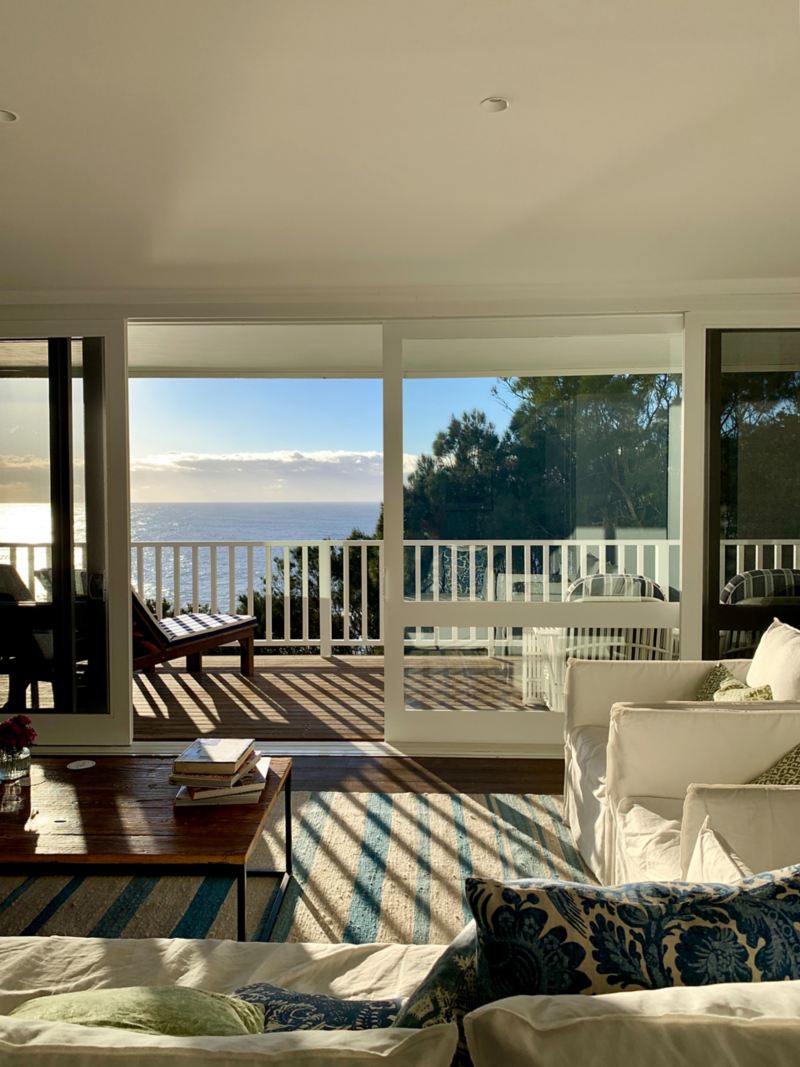 To sleep
In terms of where to stay, there are endless little guesthouses and Airbnbs on offer in Milton…but given our preference is to always wake up by the sea, we decided on the nearby Bannisters by the Sea in Mollymook. This luxury coastal accommodation, with two penthouses designed by Australian fashion and interior designer Collette Dinnigan, is perched on the clifftops of Mollymook, meaning you fall asleep to the sound of the waves crashing below, and wake up refreshed each morning to uninterrupted ocean views. It is very beautiful there.
We were in Penthouse Suite 29, which was absolutely stunning. With oak floorboards, a light drenched living room with plantation shutters, gas fireplace with marble mantle, comfy linen sofas, kitchenette and large trestle
-style table, master bedroom with a king size bed and luxurious ensuite with a bath and heated floors, all with the glint of Collette Dinnigan's effortless style - every design detail has been thoughtfully considered. And one of the best bits of all is the incredible deck with its cane furniture that overlooks the ocean.
We loved the hand printed cushions by textile designers such as Kathryn Ireland, Penny Morrison and Carolina Irving, the brass Aerin Lauder wall fittings in the bedroom, and the chair Collette bought in the South of France hand covered in velvet. We also loved all of the beautiful art and Australian photographers featured throughout - such as Murray Hilton and John Witizg and their 1970s surf nostalgia. 
The food at Bannisters is another highlight, with Rick Stein being the king of the kitchen. His seafood-driven menu is absolutely superb. We were a huge fan of his spanner crab linguine, and also his exceptionally well-renowned Fish Pie. A delightful mix of salmon, blue eye trevalla, snapper, scallops, mushrooms and prawns in a creamy fish velouté sauce with black truffle.; all gratinated with breadcrumbs and parmesan. Amazing!
Breakfast each morning is served out on the deck, overlooking the infinity pool and the ocean. A beautiful place to enjoy a hot and cold breakfast selection as the sun begins to heat up. It is really beautiful here.
To explore
In terms of getting out into nature, we loved our hike into the Morton National Park. The Pigeon House Mountain Didthul walking track is one of the best walks you can do along the south coast. Located in the park's southern section, the walk is steep in parts, but the views are outrageously beautiful. Hiking through forest, heathland and age-old sandstone, you then arrive at a series of ladders that lead you up to the summit and the view of the cliffs and gorges of the Budawang Wilderness, carved by the Clyde River. On clear days, you may also be able to see as far as Jervis Bay and Bermagui. We loved this.
We also loved spending time on the nearby beaches. You can't beat the beaches along this part of the coast. We swam and caught some waves and it was heavenly. For April, and the middle of autumn, we were pretty blessed to have a tonne of beautiful sunshine and a water temperature of more than 23 degrees.
Splitting your time between both the lush, hilly farmland of Milton, and the stunning beaches of nearby Mollymook, Ulladulla and Jervis Bay, you are in for a treat. It's so beautiful here.