Haitham Razagui | February 2019
More than a decade ago, Haitham Razagui and his wife Tace embarked on an epic around-Australia adventure in a 1974 Kombi. Inspired by the Multivan Kombi 70 special edition, they're back in WA to relive the dream – and their three-year-old daughter is along for the ride.
Perth, May 2007. I'm drawing up a list of criteria for the vehicle that will take Tace and I from here to Sydney. Via Darwin.
To keep fuel costs down it's got to run on diesel or LPG. To minimise the risk of unreliability and maximise the availability of parts, it must be as modern as we can afford and probably of Japanese origin.
Long story short, we end up with a turquoise 1974 VW Kombi and live the dream as we criss-cross the Australian continent from west to east and north to south in the van we come to know as Bessie.
Fast-forward 11 years and we've made Australia home. Lifelong friends we made on that epic Kombi adventure are getting married in Western Australia and Volkswagen is commemorating 70 years of its iconic bus with a special edition T6 Multivan.
We have 10 days to re-create some memories and photos from that original trip, during which Bessie took us all the way to Esperance in the south before we headed north to Broome and beyond.
Delighted to discover our Multivan 'Kombi 70' edition is blue and white – similar to Bessie's colour scheme – we head straight to Albany, which will be as eastward as we get before exploring WA's southwest corner on the way back to Perth.
We break this five-hour journey at the wheatbelt town of Wagin, parking our van under the gaze of the famed and amusingly anatomically correct Giant Ram, just as we did more than a decade ago.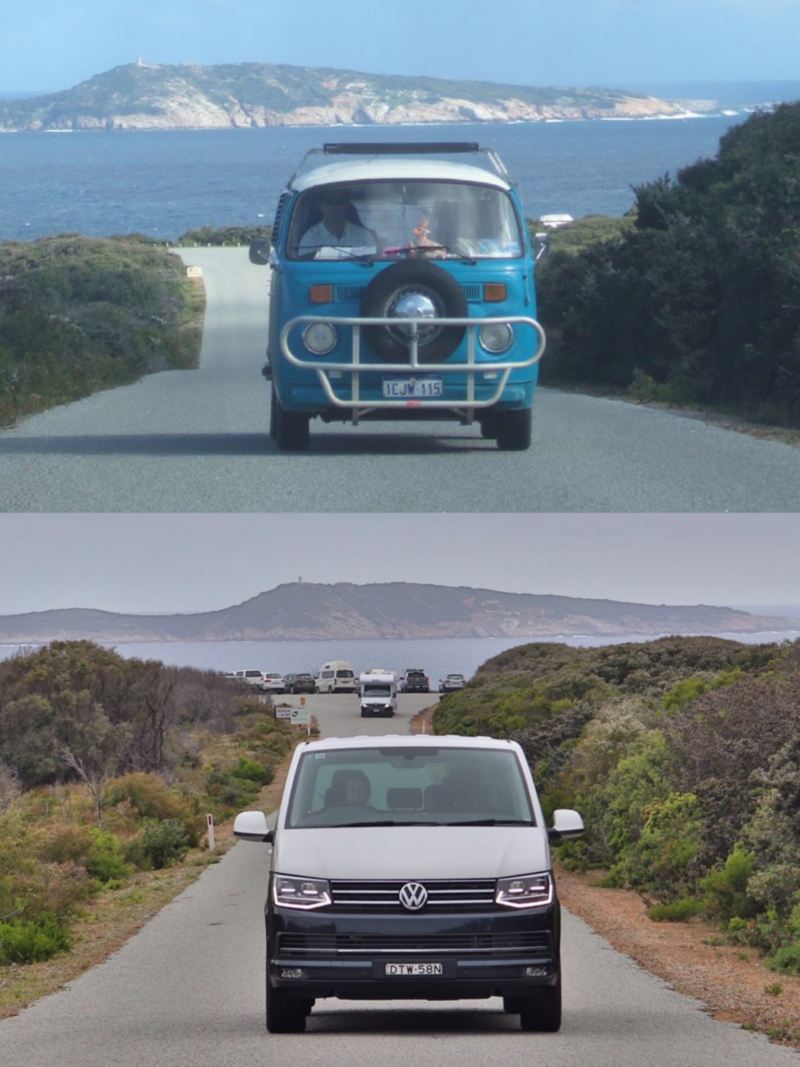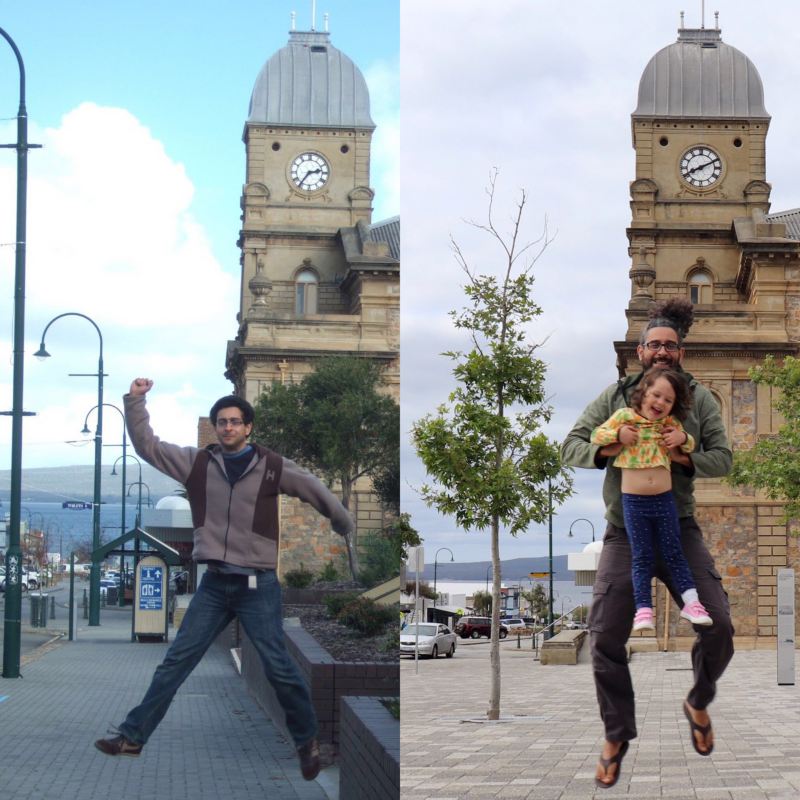 Little has visibly changed in Wagin with the passing of time, but the presence of our three-year-old daughter Tulsi brings a new dimension to proceedings and we're glad to find a playground behind the Giant Ram where she can cut loose for a while.
Much of our Bessie trip was accompanied by a soundtrack of country music classics from the likes of Patsy Cline as it was the only CD we had (long story), so it's poetic that our accommodation for this leg is a wonderful waterfront chalet within the Rose Gardens Beachside Holiday Park at Emu Point. https://topparks.com.au/parks/wa/acclaim-rose-gardens-beachside-holiday-park
Our arrival coincides with the Albany Agricultural Show, so we head straight to the showgrounds for an evening of food, fun and fireworks displays.
From Rose Gardens it's a short walk to the wonderful brunch spot that is Emu Point Café, with million-dollar views over the glassy waters of Oyster Harbour. It's neighboured by a large playground where Tulsi burns off her meal of plum toast with clotted cream and fresh fruit slices.
En route from Emu Point into town, we're intrigued by signs warning of crossing long-necked turtles and bandicoots lining the road beside Lake Seppings, prompting us to explore the pretty bush paths and boardwalks around this waterway.
Neither of the signposted creatures are encountered, but there are plenty of water birds and reptiles. It's also abundantly clear that WA's famed wildflower season is in full bloom, and we enjoy Tulsi's infectious fascination for this diverse display of colours and shapes.
Just off the coast on the ocean side is the surf-pounded Eclipse Island that provided the backdrop for one of our favourite photos of Bessie. We recreate the scene with our Kombi 70, which Tulsi has named 'Kamps'.
Despite the proximity of Frenchman Bay Beach to the Albany Historic Whaling Station tourist attraction, we have the place to ourselves. Kamps looks completely at home here as we spread out our picnic blanket on the impossibly white quartz sand and enjoy a snack before a dip in the cold but crystal clear and mirror-smooth water of this secluded spot proves too tempting to resist.
A 90-minute drive west takes us to Walpole-Nornalup National Park, where we check into a cosy deluxe cabin at Coalmine Beach Holiday Park before heading straight to The Valley of the Giants and introduce Tulsi to some almost incomprehensibly massive trees.
The vast tingle trees and much of the surrounding flora are unique to this small area of southwest WA. With a lifespan of four centuries, red tingles can reach 75 metres in height and their trunks can exceed 20 metres in diameter.
Many are hollowed out at the base by fungi, insects and bushfires, leaving a miraculously thin but still-living support structure that can be big enough to park a car under. But these days we know to preserve their fragile roots by keeping vehicles a respectful distance away.
Accessed via the Walpole Wilderness Discovery centre, we explore the Ancient Empire boardwalk, where it is possible to stand inside – or even walk through – the blackened innards of these majestic trees.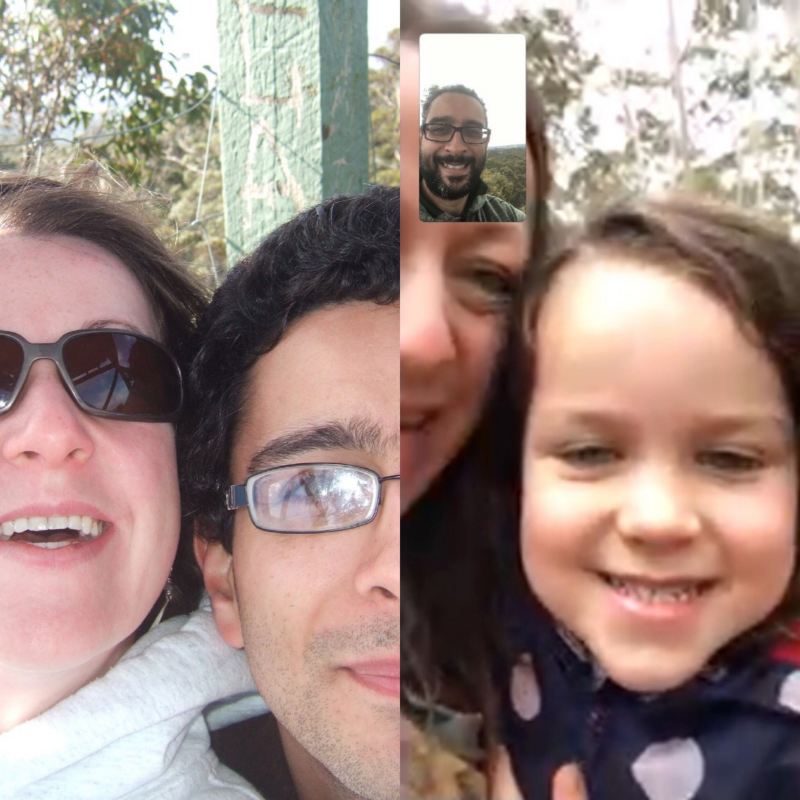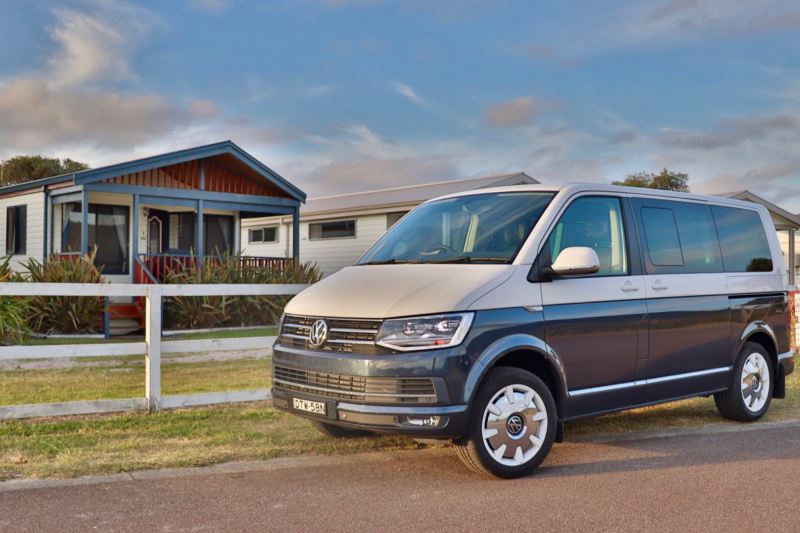 Then, an elevated network of walkways takes us 40 metres above the forest floor, providing a new perspective and appreciation for the sheer scale and incredible beauty of the trees that surround us – as well as some breathtaking views of the rolling landscape beyond.
A welcoming party of kangaroos makes way for Kamps as we arrive back at our cabin, where we take advantage of Coalmine Beach Holiday Park's comprehensive movie and game library to settle in for a relaxed evening.
Once Tulsi has worked off her breakfast at the playground behind our cabin, we explore the pretty tree- and wildflower-lined road past Coalmine Beach itself – named due to the presence of coal deposits in the sandy cliffs – and take in the shores of Nornalup Inlet Marine Park and the channel linking it with Walpole Inlet on the inland side.
Walpole provides a convenient morning tea and supplies stop before heading to the Giant Tingle Tree, accessed via a gravel track that ascends through the forest of outsized timber and at times provides the most glorious views of the coastline far below.
The famed tree that has drawn us up here doesn't disappoint, the unfeasible breadth and height of its hollowed-out area inspiring similar sense of spiritual awe and reverence as the soaring ceilings and domes of the world's most iconic places of worship.
And with that, it's time to visit another big tree; one that gets the emotional juices flowing in a rather different way.
The Diamond Tree is just outside Manjimup, 90 minutes northwest of Walpole. In 1939, a wooden viewing platform was built almost 50 metres up to provide an early warning lookout for bushfires. It remains accessible to this day, via an array of metal pegs and ladders that spiral up the immense trunk.
I don't remember any sense of apprehension from the two times I scaled this king-sized karri in 2007. But in this moment, the adrenaline is pumping. I put it down to the fact I'm a father now, raising the stakes somewhat were anything to go wrong.
There's no safety harness, just some wire that looks like a token effort to stop me plummeting backwards and would hopefully cause the spiral of pegs to break my fall. I'm relieved to reach the first platform and an opportunity to address my sweaty palms, but a sign informing me 'that was the easy bit' doesn't exactly help.
From here, the climb becomes almost vertical and my peripheral vision is informing me of how far I am from terra-firma. I steel myself against irrational thoughts and keep ascending. Finally, a claustrophobic ladder climb is all that separates me from the top.
I emerge onto the platform, take a breath and enjoy the view for a moment before making a triumphant video call to my wife and daughter below. You couldn't do that in 2007.
As I take in the vastness of the landscape before me, I realise I'm only a third of the way into our WA adventure. There's plenty to look forward to, but first I must get down from this tree.