Five of the best things to do on any visit to Lennox Head

Five of the best things to do on any visit to Lennox Head

Georgia Hopkins  |  October 2020

Lennox Head is a lovely little coastal village located on Bundjalung land, between the Clarence and Logan Rivers, just 20 minutes south of Byron Bay. The Bundjalung people are the original custodians of this northern coastal area of New South Wales.
Declared a National Surfing Reserve back in February 2007, Lennox Head is only the third site in Australia, and the largest, to be recognised for its significance to recreational surfing; the beach runs for 7.2 km from the Surf Club south to Flat Rock. The right-hand point-break at Lennox Head is one of Australia's most famous waves.
We were excited to cruise around Lennox in our T‑Cross, a small SUV but spacious enough to comfortably accommodate our mini-mal surfboard, to check out its famed surf break and the little village that encompasses it.
Here are five of the best things we scoped out on our adventure.
1. Port Morton Lookout
A must on any visit to Lennox Head, the Pat Morton Lookout is located on the top of Lennox Point offering extensive views out over the Pacific Ocean and north stretching all the way up Seven Mile Beach. This is an amazing place to watch the surf and also the whales (if you happen to be there during whale season). You will likely see dolphins as well. The hike around to Boulders Beach is a beautiful way to enjoy the incredible views over the ocean and along the coast, and a manmade bush track (3km one way) continues on all the way along the hilly coastline down to Sharpes Beach in Skennars Head (or vice versa) offering outrageously good ocean and coastal views as you go.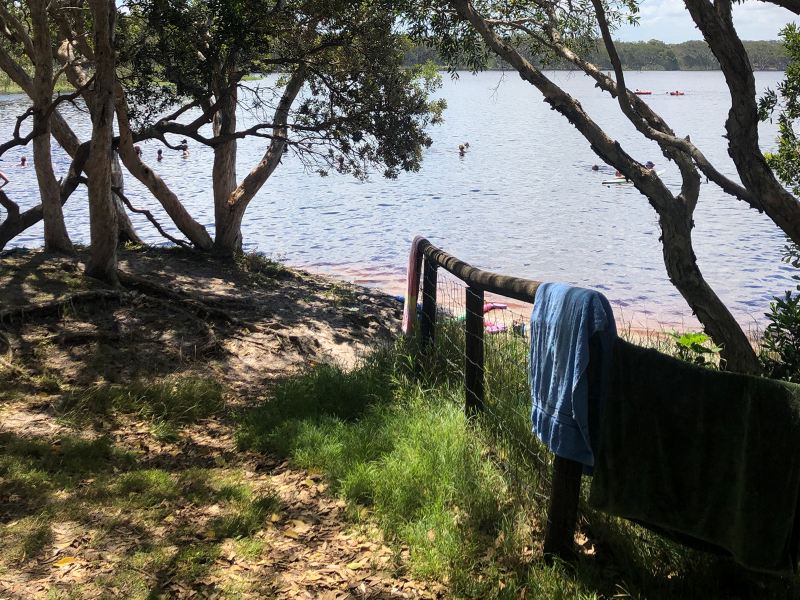 2. Lake Ainsworth
This beautiful lake took us quite by surprise. Just a 5 minute stroll from the northern end of Lennox Main Beach, Lake Ainsworth is a fresh water tea-tree stained lake that is well known for its antiseptic qualities and medicinal healing properties.
More commonly known to locals as the 'Tea Tree Lake', the Lake is an Aboriginal heritage site where the western side was preserved for men only, but the entire tribe could access the north and east. Part of the Lake was sacred to women, used as a women's bathing area and also acting as part of the ritual in the birthing process. A beautiful and calm swimming spot through summer.
3. Beaches
The beaches at Lennox Head are the most obvious things to check out on your visit. Obviously the southern head of Lennox beach is best known for its famous right-hand break, but Seven Mile beach is also a beauty. A pristine stretch of sandy beach from the Lennox Point headland with the national surfing reserve including the famous right hand surf break - one of the top ten breaks in Australia, then to the north, Seven Mile Beach is an iconic beach and mecca for surfers, swimmers, fishermen and beach lovers. One of the best things we discovered is that you can actually drive a 4WD along the southern end of Seven Mile Beach - just purchase a 4WD permit from the self-register machine located on Camp Drewe Road, and then to access the 4WD track follow Camp Drewe Road and follow the signage.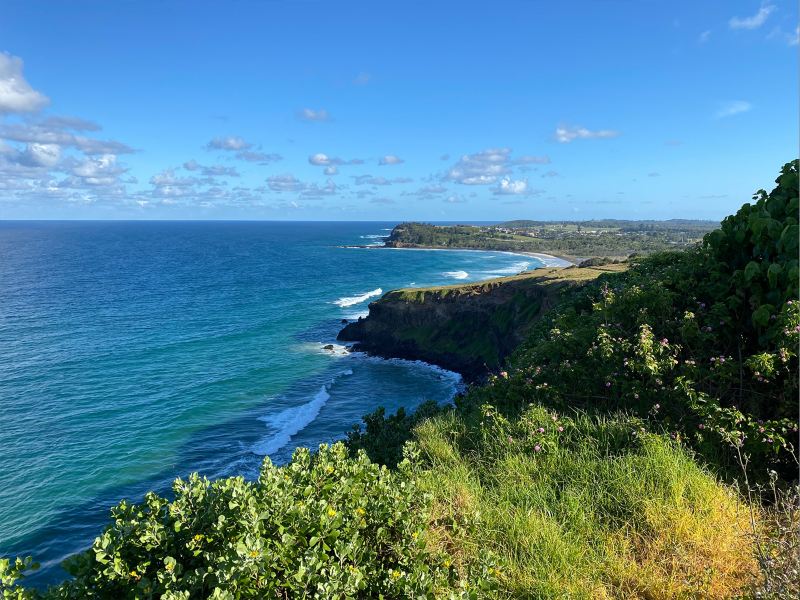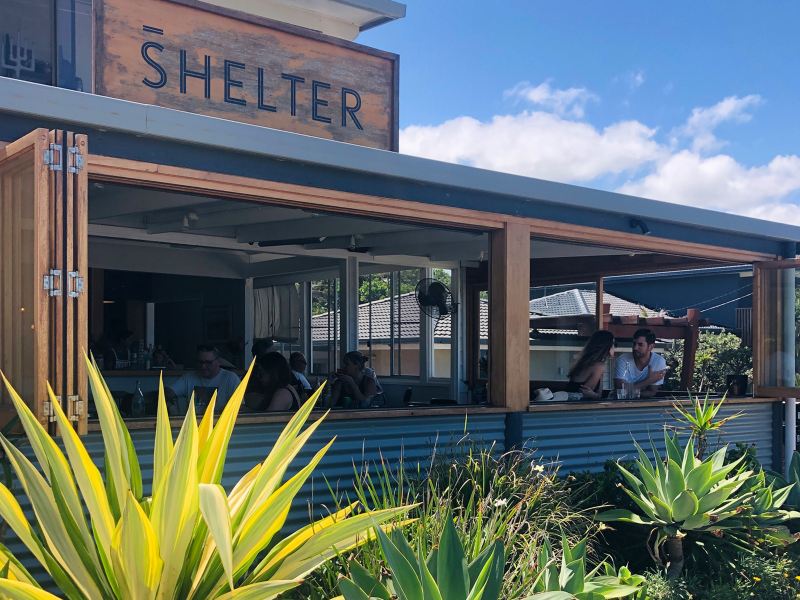 4. Eat and drink and stay at Shelter
In terms of eating and drinking, Shelter is the only place you need to remember in Lennox. A heavenly little cafe/bar/restaurant that sits right on Pacific Parade opposite the beach that has become a home-away-from-home for both locals and visitors alike. We love grabbing a seat in the window and enjoying the balmy breezes and ocean views while piling over a crossword with some delicious fish cakes and poached eggs for breakfast. Their food is outstanding (fresh, local, seasonal) and the service is always super friendly.
Upstairs, you will find Cupola. A beautiful light-filled apartment that can accommodate 4 people. Full of soft textiles and natural fibres and a colour palette of terracotta, this is a very welcoming space. If you feel like creating a meal, the kitchen is fully equipped, but if you don't, Shelter is always just downstairs. Breakfast is included with your stay and you can choose to either have it delivered or have it served to you at Shelter. It's the perfect little nest for your Lennox Head stay.
5. The Lennox Head Aboriginal Area
The Lennox Head Aboriginal Area can be found within the village of Lennox Head. It was declared a cultural heritage site in 1972 and is of significant importance to the local Aboriginal community. The Ceremonial Ring was a special place for the Bunjalung Aboriginal people, used to initiate boys of the tribe. Consisting of a raised ring on sandy ground, it is one of the best preserved coastal ceremonial grounds in New South Wales. It is asked that visitors respect the sensitivity of the site and do not walk over the Ceremonial Ring.
So there you have it. Some of the best things we discovered while checking out Lennox in our T‑Cross. While it certainly is a fun-looking vehicle, there is no denying it does not skimp on safety and driver assist features. We loved the stack of innovative technology we found while zipping around in the T‑Cross, keeping us safe while out there having a whale of a time.