Tatyana Leonov  |  May 2019
On the road from a historical hub to a busy regional centre… Tatyana Leonov explores country NSW with her family.
An elderly fellow shuffles across the road, trusty wooden cane in hand. Two teenagers whizz past him on bikes and fly down the street. A young family make a beeline for the pub to grab a late lunch. It's a Sunday afternoon in the NSW country town of Gulgong and this is about as busy as it gets.
Rewind back to the 1870s to the height of the gold rush and Gulgong was considered to be one of the biggest towns in the country. So big, in fact, that English writer Anthony Trollope proposed that the crossroads at Mayne and Herbert Streets could be the busiest intersection in the world. It was no Shibuya crossing, but Gulgong was home to close to 25,000 residents in its heyday. These days the numbers have subsided to less than 2000.
We've driven from Mudgee along Henry Lawson Drive past rolling meadows filled with grazing sheep and cattle, the odd sharp turn keeping the drive interesting. We park half a block from that same crossing Anthony Trollope mused about and get out of the Tiguan to stretch our legs. Although there aren't many people around, the beauty about Gulgong is that many of the buildings from the gold rush era remain in good shape – there are presently 130 National Trust-listed buildings giving us a very good idea of what the town would have looked like in those heady days. 
A visit to the Gulgong Pioneers Museum keeps us on the historical bent. First, we're met with small household items like radios and kitchen appliances, then as we head further in we discover a diverse array of exhibits ranging from horse-drawn carriages and antique automobiles to historical cottages and medical rooms from the past. My husband is fascinated by the farm equipment while my daughter gawks at the antique dolls… it's safe to assume kids will always love toys, irrespective of the era they are from.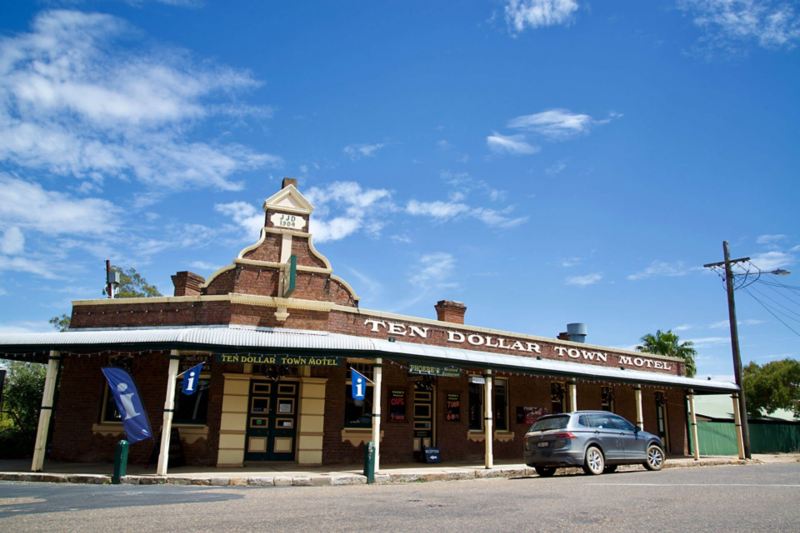 The Olde Time Print Shoppe – which has presses, linotype and other hot-metal typesetting machines on display – is where I spend most of my time. A volunteer is kind enough to demonstrate how one of the presses functions (the president of the museum lovingly maintains the machines) and as I watch in awe I silently thank whoever is listening that the print business has evolved. If I was a journalist in the 1870s I imagine my job description would have been just a tad bit different. Eventually my husband pulls me away, keen to get back on the road.
It's a pleasant one hour drive to The Wellington Caves, with smooth meandering bends interspersed with rolling valley vistas. I turn on cruise control, my husband finds a Spotify playlist to suit the mood, and the kid falls asleep. Bliss. A fossils and phosphate tour at the caves is the perfect break between drives, then it's another 45 minutes along Mitchell Highway to Dubbo.  
Rolling into Dubbo is a bit like hitting the big smoke. This is one of NSW's regional centres with plenty of things to do, see and eat. We start with food – a nourishing and filling late lunch at Press – before heading to our digs for the next two nights.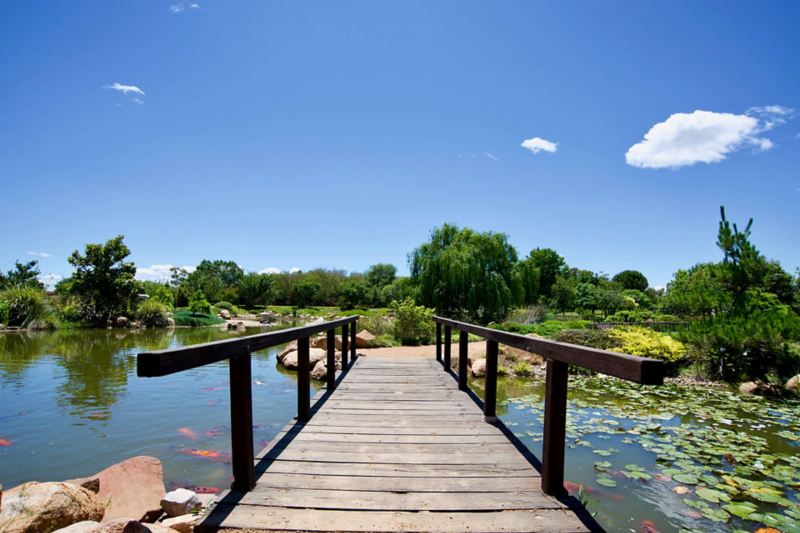 Outback Cellar Dubbo is a small collection of self-contained cottages and apartments ideal for families, groups and anyone who wants to feel like they're truly in the country. Located about 10 minutes' drive from the city centre, it feels a world away from big-city hustle and bustle. The short drive there is a stunner. A mighty rainstorm enveloped the region while we were eating lunch and has now made way for the golden rays of the afternoon sun, which bathe the verdant fields of lush green grass that seem to stretch on infinitely.
Staying out of town proves to be the right choice again that evening. As the clouds skate away bright pinks and fiery oranges dance together, slowly fading like the dying embers of galactic bushfire. Our cellar accommodation comes with a huge patio and a wood-fired pizza oven and I make a mental note to ask the owner to heat it up for us the following night so we can spend more time outdoors.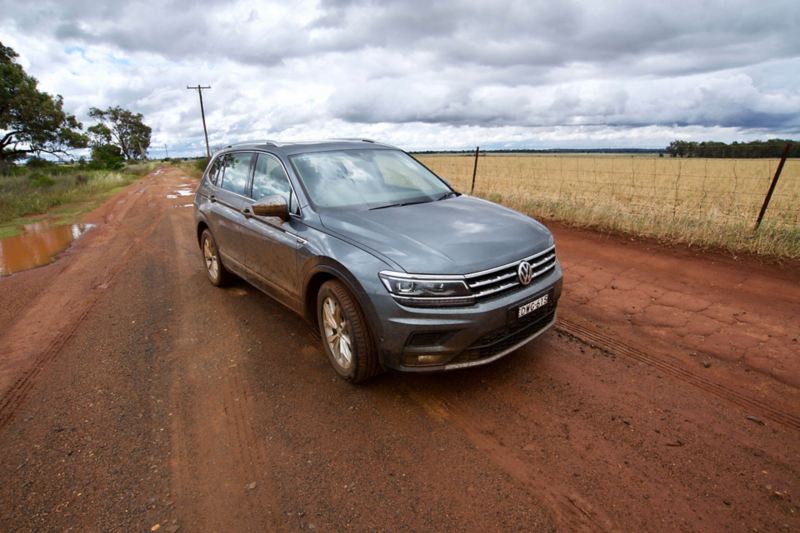 The short drive there is a stunner.

Old Dubbo Goal and the Western Plains Cultural Centre are on the cards for the next day, with a break for food and play (for my daughter). We start with Old Dubbo Goal on a guided tour of the grounds, including a potted history of the site and a story or two involving the characters who once called the city goal home. We learn about a fella who managed to escape but returned the next night to share a drink with his former housemates (he was caught and reprimanded) and a female prisoner who broke her ankle as she tried to make a run for it (she was caught before she was even able to get away). I get the feeling that escapes and near-escapes were not uncommon throughout the goal's life.
The Western Plains Cultural Centre offers a change of scene and here we broaden our knowledge of Dubbo and the surrounding area with historical insights as we wander around the Dubbo Regional Museum.   
Two information-filled venues are enough to tire out my daughter who is now aching to run around in the fresh air. She enjoys ambling around Dubbo Regional Botanic Garden – a leafy oasis of vibrant greens, colourful florals and red dusty stretches. Then a plowman's lunch at Alchemy Art and Food Hub renews her energy (and ours) and she's back to free-reign play across the road in Elston Park.
I kick of my shoes and sit on the grass, watching my husband and daughter chase each other, my daughter squealing in sheer delight as she scurries back and forth. We've driven a great distance, seen an array of interesting sights and learned a lot along the way. And now, after a bite to eat and a play in the park we're back in the car and on the road again.