Into the

T‑Cross

and over the Clarence River to Yamba

Georgia Hopkins  |  October 2020

The T‑Cross was the perfect companion on our recent trip to Yamba, more than just a small SUV, our classic white vehicle not only looked good on the road but provided plenty of space and functionality for our Yamba getaway.
With the Pacific Motorway M1 upgrade pretty much complete, the trip from Ballina Airport to Yamba is now only an hour, making it a very easy drive.
The tiny surfing hamlet of Yamba (and Angourie) is a special little place. At the mouth of the Clarence River, this sleeping fishing town is totally unpretentious and super charming.
The rhythm here is laidback and slow, and there is an incredibly strong sense of community. Locals here are super proud of their home.
And it was on this trip that we were lucky to meet a few of their very finest.
In Yamba/Angourie you are totally spoilt for choice when it comes to pristine beaches (there are more than 13 to choose from), surf breaks, a great local pub (with the best views in town), an amazing local farmers market (every Wednesday), and great eating spots.
There really is something for everyone.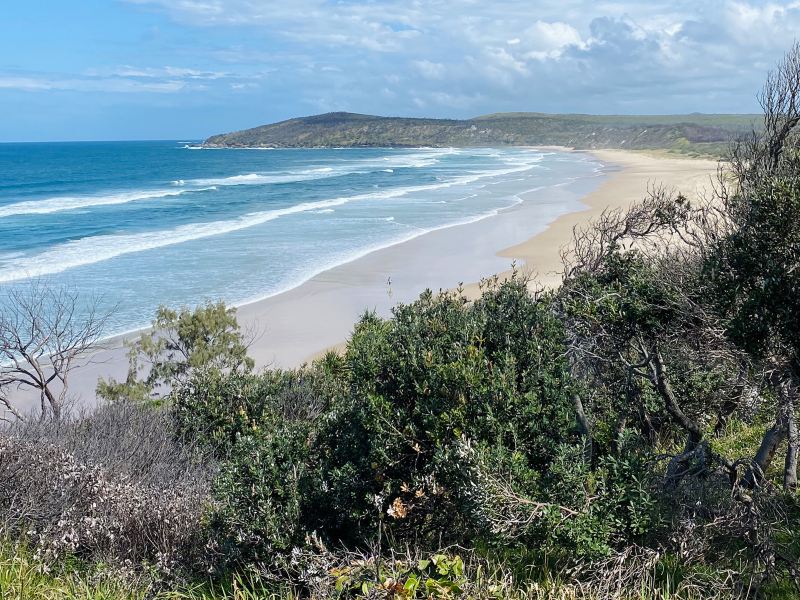 We stayed at Yamba's iconic Pacific Hotel and there couldn't really be a better place to stay. Sitting right on the cliff's edge, looking out over Main Beach and the Pacific Ocean, the Pacific Hotel offers views like no other. Their brand new luxury Signature Pacific King Rooms - having been recently renovated - are light-filled and lovely and offer unbelievable ocean views, together with a private balcony, and spacious ensuite. This is definitely the room to book (we recommend asking for room 101).
In terms of where to eat, you can't miss both the Beachwood Cafe in Yamba and Barbaresco in Angourie. The latter being a really beautiful Italian restaurant with interiors that make you feel like you are more in Bali or Europe or somewhere other than Australia.
Try the seafood spaghetti.
It's the local people here though that we love the most. At Beachwood Cafe you will meet owner Sevtap Yüce. Sevtap arrived in Australia in 1985 by way of an arranged marriage, she was only seventeen. Settling in Marrickville and Newtown in Sydney for many years, Sevtap learned how to speak English from the lady who ran the patisserie where she worked. She ended up working in Bill Granger's cafe in 1994 and when telling him one day of her plan to move to Angourie for a sea change and to open a restaurant, she told him it was because Angourie was "beachy and there's lots of wood". Bill suggested the name "Beachwood" and that was how her little restaurant got its name. Sevtap operated Beachwood in Angourie until 1998 and then moved it into Yamba, selling in 2002 to go and live in Holland for a few years. She knew though she would one day return to Yamba.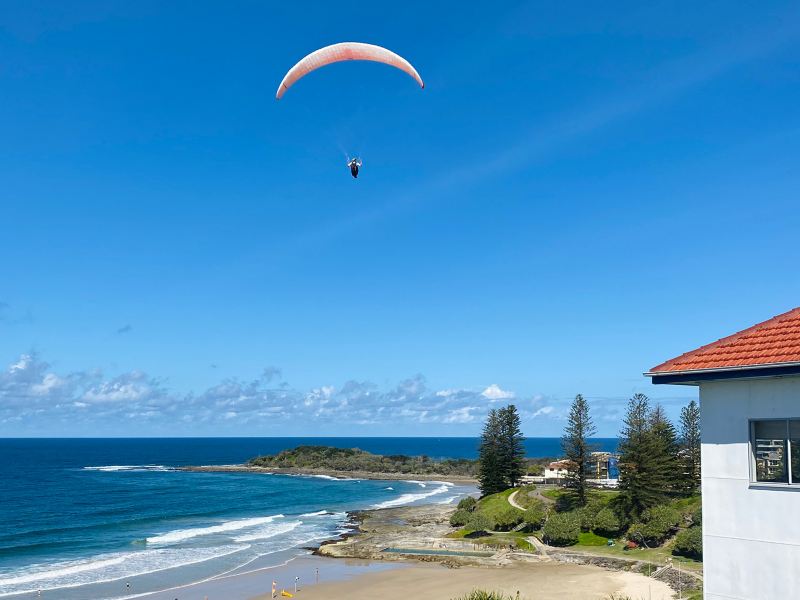 The current cafe has been in its place since 2006. There are just ten tables and one tiny kitchen. Everything is prepared lovingly by hand. All recipes are born from Sevtap's growing up in Turkey. Every morning she has fresh produce delivered from local growers.
The local fisherman drop off their local catch and she works out what to put on the menu for lunch. Sevtap loves living and working here in Yamba for the wonderful connection with the people, local farmers, and local produce; where food is connected to a face and a story. She loves too how her customers can see for themselves how fresh and beautiful the local produce is and then they understand why it tastes so good. Sevtap's cafe brims with love and passion and it is an unmissable stop on any trip to Yamba.
Another incredible Yamba local we were lucky enough to meet is Hayley Talbot, who together with her husband Mick, runs a beautiful co-working space in town called Blanc Space - a place for locals to come together to foster community and connection, to educate and inspire, and to support environmental and humanitarian solutions in their town and in our world. Hayley has to be one of the most inspiring people I have ever met. A 'professional chameleon', Hayley once had a legal career in maritime and aviation, then moving into integrated marketing and copywriting, writing campaigns for some of the biggest fashion houses in the world. She is an author, poet, and slam poet, and takes the advocacy she learned in the courtroom to community causes close to her heart.
She is an adventurer, ambassador and keynote speaker, passionate about the environment, and the elevation of women and girls. In 2017 she was the first person to solo kayak the 400km Clarence River, from its source in the Great Dividing Range to its mouth, where it empties into the sea at Yamba, surviving off the land and river (no easy feat). Hayley is passionate about protecting Yamba and the local area from mass tourism and also the prospect of mining along the Clarence River. As Hayley says "now more than ever, we must honour, conserve and protect our most precious resource; water". There are 2 concurrent threats to the Clarence River, and the immediate one is mining. There are currently 18 active Exploratory Licences in the upper catchment area of the Clarence River, the licenses are being used to prospect copper, cobalt and other minerals.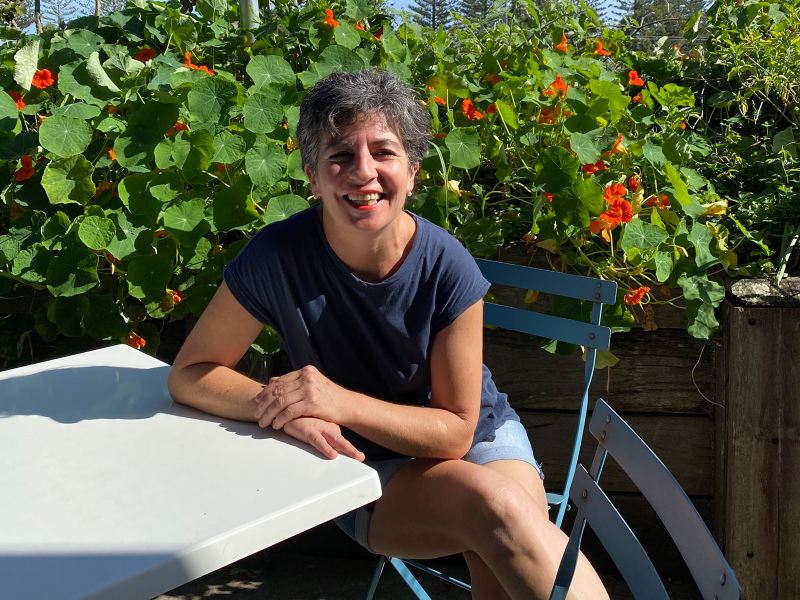 If these licences proceed to Production Licences, irreparable damage will ensue. Hayley has been campaigning, together with local pro surfer Dan Ross, and the local 'No Mines Clarence Valley' not-for-profit group, to petition these licenses - currently aiming to collect 10,000 signatures to present to parliament.
For such a little town it has a whole lot of heart, and people in it who are willing to fight the good fight to protect their beautiful piece of paradise. We signed the petition, and then volunteered for a couple of hours to help gather more signatures from the local community. As a visitor to Yamba, we too have experienced how special this place is, and are happy to do everything in our power to keep it that way. The T‑Cross was such an easy and perfect companion, an unfussy, clever and conventional ride. We know we will be back here very soon and we know it will always be an easy journey thanks to the T‑Cross.