Kangaroo Island with the

Amarok

V6
Do you think there are actually kangaroos
on Kangaroo Island?

The question was asked by a serious-looking young Californian standing at the ferry railing, watching the island growing ever-larger on the horizon

He had spent two fruitless weeks exploring Sydney, Melbourne and the Gold Coast trying to find Australia's best-known marsupial and the only examples he'd seen so far were on the dollar coins in his pocket.
Kangaroo Island, then, was his last hope. I assured him his luck would change.
Rather than Big Reds and Eastern Greys though, the local 'Skippys' are smaller, sturdier and apparently slower. It seems nothing and no one is in a hurry on this amazing island, just 15 kilometres from mainland Australia as the seagull flies.
Getting there is an interesting experience. Visitors can fly to the island from Adelaide or drive to Cape Jervis, board one of the big SeaLink roll-on, roll-off ferries which travel regularly between the mainland and the island's port town of Penneshaw.
It's a 40-minute push into the Southern Ocean across the Backstairs Passage aboard vessels that are quick, comfortable and convenient. Their main cabins boast comfortable lounge areas and well-provisioned shops and cafeterias ensuring hot and cold drinks, snacks and light meals are always available.
The ferries, it must be said, are a novel way to start and finish the Kangaroo Island experience.
Strange as it might sound, Kangaroo Island is a mainland Mini Me, a 4400 square kilometre patch containing small, natural stand-ins for Australia's big ticket nature items and encapsulating the 'Australian' experience for its many international visitors.
Think a rugged coastline dotted with sandy beaches, bushland, grassland, hills, a modest mountain (Mount McDonnell peaks at just 299 metres) and even salt lakes. No, it doesn't have a desert but it does have sand dunes, average snowfall is zip but the wildlife is plentiful, the scenery amazing and the Ligurian bee colony, established more than 140 years ago, is the world's purist bee strain.
Australia's third-largest offshore land mass after Tasmania and Melville Island, KI is also a miniaturised commercial hub boasting five road transport companies, a variety of produce from several farms, boutique wineries, pubs, restaurants and a staggering amount of accommodation from quaint lighthouse keepers' cottages to six-star luxury.
It even has its own distillery and a brewery producing a surprisingly wide product range, all of it a great accompaniment to the superb seafood caught in the surrounding waters.
Sport? There's a five team Aussie Rules Football league, thoroughbred racing and even motorsport, with the annual Kangaroo Island Sprint run over 400 metres on a road near the airport.
And therein lies Kangaroo Island's unique charm - it is both the journey and the destination, where what you see is what you get.
It is not a pre-packaged, plastic-wrapped, ready-to-go glitter strip visited for the resort lifestyle, the shopping and the trinkets, it doesn't have hot and cold running casinos and night clubs and countless infinity pools.
Forget resort wear and think lived-in jeans or shorts, comfortable boots, T-shirts and beaten-up Akubra hats; less fashionable, way more practical and comfortable.
No need for manufactured fun here either because KI is its own attraction; a doughty, resilient, windswept rock that gets as cold as charity in winter and as hot as Hades in summer, a rock mercilessly beaten by the Southern Ocean since time began and will be until time ends.
It is both the journey and the destination, where what you see is what you get.
The island has 5000 permanent human inhabitants, 27,000 koalas (proving the arboreal marsupials do more than sit in gum trees getting high on eucalyptus), squadrons of Ligurian bees, paddocks full of sheep and cattle and, of course, the 'must see' animals - wallabies and kangaroos, platypus, bandicoots, possums and echidnas.
The birdlife is just as interesting: black swans, penguins, pelicans, black cockatoos, a variety of honeyeaters and the tiny, incredibly cute, Superb Fairy Wrens. The surrounding waters abound with seals and sea lions, dolphins and, with the island on the oceanic super-highway, migratory whales at particular times of the year.
And all of this is set against a staggering backdrop of ancient coastal rock formations like the aptly named Remarkable Rocks and Admirals Arch in the Flinders Chase National Park on the southern coast, where boulders are stacked one on top of the other, their grey and orange hues in stark contrast to the sparkling ocean and cloud-streaked sky, a place where visitors go to gawp in amazement.
As well as those rugged cliffs and rock formations, the island's coastline also encompasses incredibly appealing surf and swimming beaches.
At Emu Bay, for example, the five kilometre-long beach is accessible by car, perfect for finding the right swim spot without having to lug gear.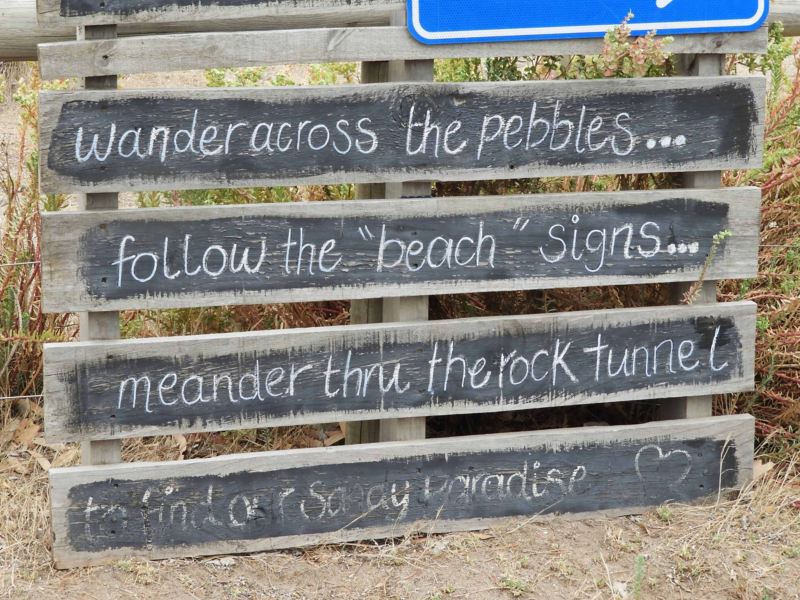 At Stokes Bay the Amarok V6 stays in the carpark and visitors follow the Secret Tunnel, a labyrinthine passage of interconnected caves through giant rocks, eventually opening onto a wonderful white sand beach snuggled beneath a cliff and with its own protected swimming area, a small lagoon sheltered from both currents and critters by a rock barrier. This is, without doubt, one of the island's most beautiful beaches.
Usually these travel stories tell adventurous tales of a single drive but Kangaroo Island, with its 1600 kilometres of sealed and unsealed roads, IS the adventure. It doesn't matter which route is chosen because they are all great and all lead somewhere different.
Even the run from the port town of Penneshaw to the island's 'capital city', Kingscote, has its own level of adventure. Undulating blacktop takes on the persona of an old-fashioned racetrack in parts with names like 'Felt Hat Corner' and 'YMCA Corner' and even features an avenue of regal trees, gracefully arching across the road to form a long, leafy tunnel.
The road rolls across the southern end of Pelican Lagoon Conservation Park and sanctuary, crosses a narrow neck with the lagoon on one side and the Southern Ocean on the other, spans American River, kisses Nepean Bay and skirts Kangaroo Island's racecourse (with one of the largest memberships of any country racing club in South Australia) before dropping into Kingscote.
We criss-crossed the island multiple times and even found time for an ocean-going adventure with Kangaroo Island Ocean Safaris, which had us swimming with dolphins and diving with sea lions as part of a half-day tour of the coastline near Penneshaw.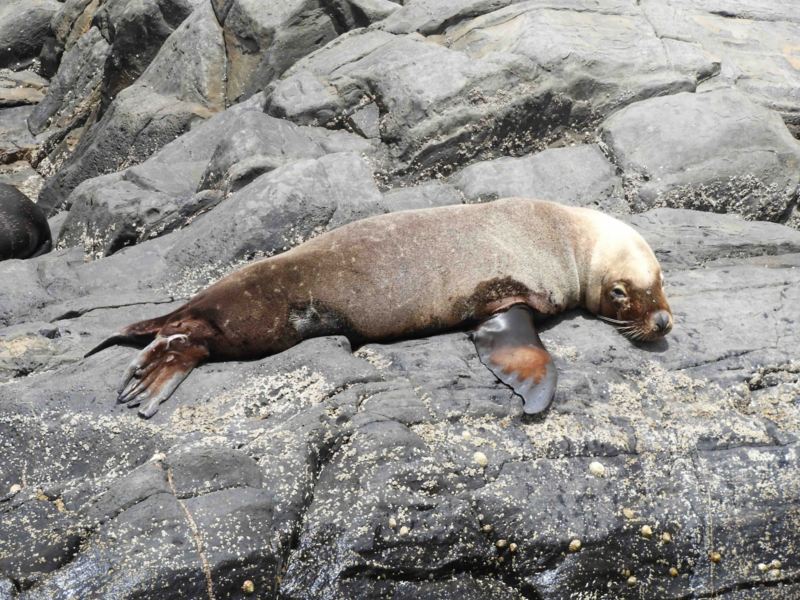 Kitted-out in wetsuits, we went over the side after spotting a colony of sun-baking sea lions and seals. It was not long before the inquisitive creatures hit the water for a closer look, frolicking with us and demonstrating their amazing agility, turning into water-based guided missiles.
If getting wet holds no appeal then tourists need only drive to Seal Bay where, for a few dollars, they can take a walk along the beach with an experienced guide to see seals and sea lions in their natural habitat. It is hard to resist the urge to hug them but they are big, wild and have fish breath. And the guides forbid it.
If Helen of Troy's visage was indeed the face that launched a thousand ships then Kangaroo Island is the place that managed to sink almost as many, dragging them down to Davey Jones' Locker in the waters off Emu Bay and Cape Cassini, in the Bay of Shoals, at Cape de Couedic, Cape Borda, Seal Bay and off Cape Gantheaume, where there is now an accessible conservation park.
Map notations mark them all and plaques dotted around the island honour the more horribly impressive ones.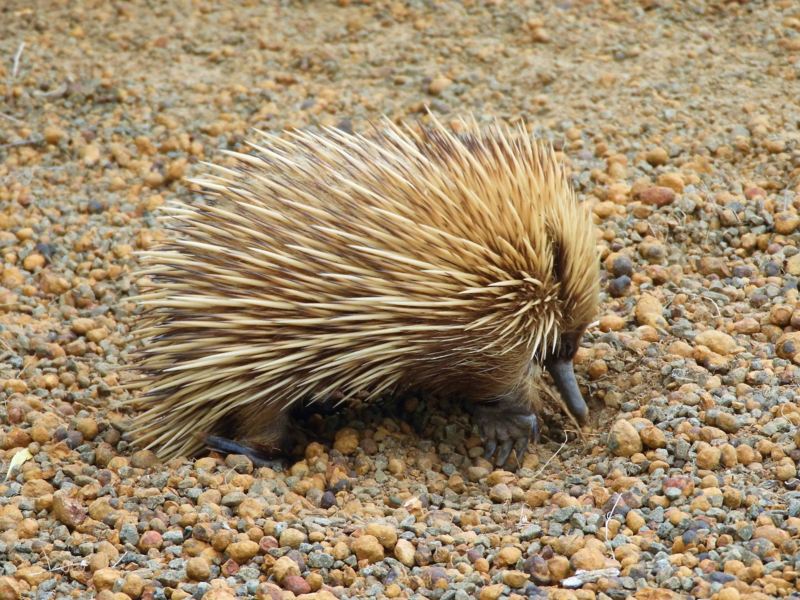 Despite its obvious civilization, KI is still a natural wildlife habitat, a place devoid of wildlife warrior ringmasters controlling it, ensuring only the fittest and fastest survive. Tickets to the next performance are not available because it is ongoing; simply being there makes visitors part of the show.
The wildlife is plentiful and you don't have to look far to find it. As an example, we stayed in a cottage just out of Kingscote and dusk each day brought a parade of wallabies to our front lawn to graze.
Driving after dusk is a big no-no because that plentiful wildlife wanders out of the scrub and onto the roadsides, moving around the island oblivious to the cars and trucks. After all, they were here long before we and our cars arrived.
The sweetest memory from our five days on the island? Stopping in the middle of the road, the car's hazard lights flashing warnings to all and sundry and us, like a couple of fussing School Crossing guards, escorting an ambling echidna across the road - then photographing it a thousand times.
Queuing in Penneshaw to board the ferry back to reality, I happened upon the Californian kangaroo seeker and asked politely if he had seen any on his island expedition.
"Oh, yes," he said with a wide-eyed grin, "about a million of 'em. An' a whole bunch of other stuff as well."
Mission accomplished.