A lovely little time in Launceston, Tasmania
Georgia Hopkins  |  March 2019
A sea voyage, a luxury getaway and some exquisite local cuisine; Georgia Hopkins lives large in a small car: the Polo Comfortline.
It was our first time on the big dame, the Spirit of Tasmania - the ship that ferries passengers and vehicles alike back and forth between Melbourne to Devonport, twice daily. We steered our Polo Comfortline up the ramp and on to the Spirit, surrounded by hundreds of other vehicles and huge big trucks, grateful for the compact nature of our new wheels. It was a rough ride at sea, but when we arrived into Devonport 10 hours later, it was the greatest feeling just to be able to roll the Polo off the ship and hit the road at once. We headed south for Tasmania's second largest city, Launceston. Home to incredible nature, food, wine, art and culture, the charm of Launceston strikes you immediately. One of Australia's oldest cities, the beauty of Launceston lies in its beautiful big parks, historic old homes, and the most impressive part, Cataract Gorge - an incredible slice of wilderness right in the heart of town.
We spent two days moseying around the city at a lovely slow pace. Our sporty-looking wheels being the perfect companion. We drove north along the Tamar River through Tasmania's prime wine-growing region, around forests and lavender fields, and pretty riverside towns. We spent an afternoon lazing on the widespread Greens Beach, an hour north of Launceston and refreshingly off the tourist trail. Here are a few of the favourite things we found in our short time in this jewel of the north.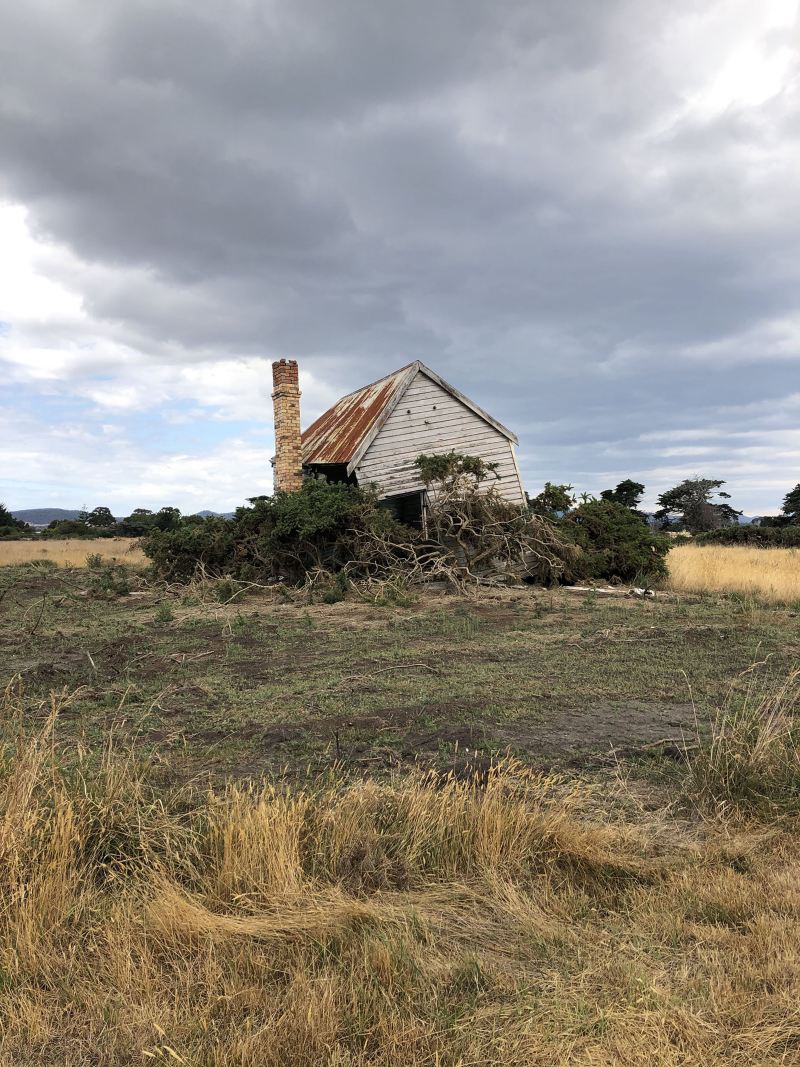 To Stay
The Florance. 
A magnificent Victorian home, right opposite the leafy City Park, The Florance has been thoughtfully restored to provide a unique and intimate accommodation experience. Hosts, Kate and Toby, happily share their local Launceston secrets with you over a delicious home-cooked breakfast each morning in a stunning light-filled conservatory space. With a beautiful garden deck to enjoy breakfast in the summer, this is a perfectly relaxed and quiet haven inside the city. Interiors are fresh and charming with a hint of a botanical theme flowing throughout all 12 of the guest suites. We recommend booking either the Park View King Suite, or the Premium Queen Suite. From The Florance, you can walk everywhere. The location is perfect. We loved our time here.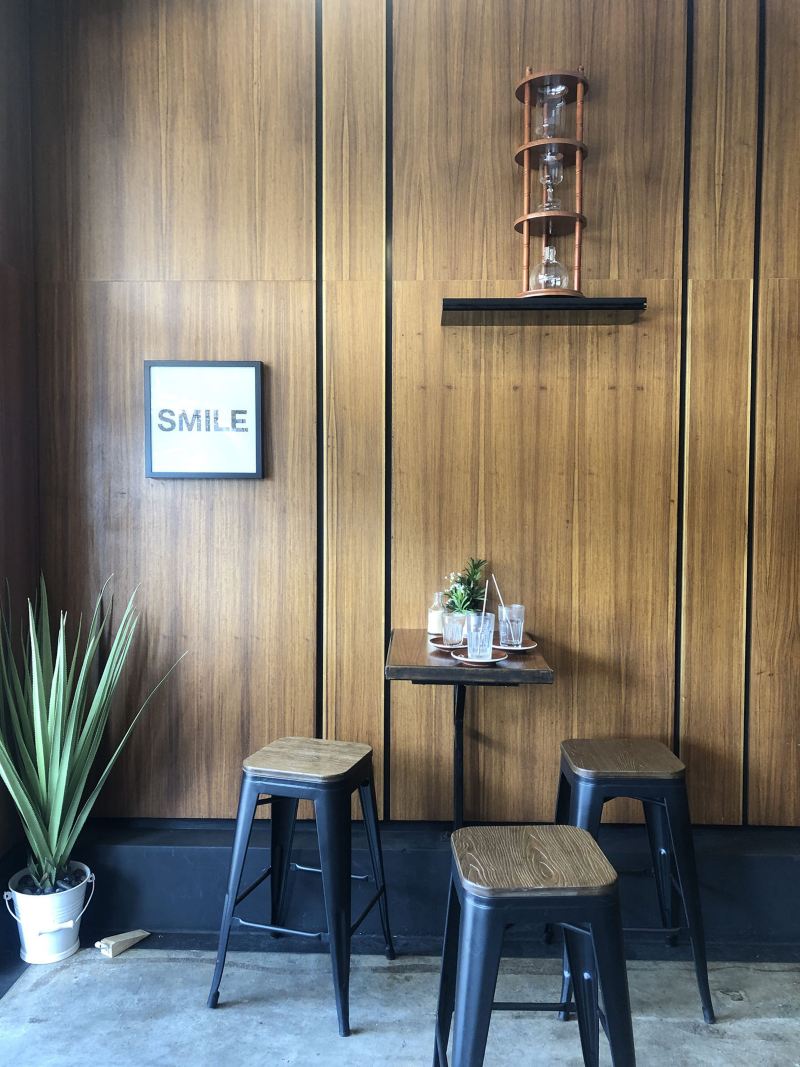 To eat.
The Grain of the Silos Restaurant.
Grain of the Silos is the super impressive paddock to plate restaurant within the relatively newish Peppers Silo Hotel. Head Chef Peter Twitchett, scours Tasmania for the best local produce and combines this with his simple no fuss cooking approach. Starting off our night with amazing local sparkling wine, and then moving on to a local Pinot Noir (by Apsley Gorge Vineyard), we moved on to dinner and feasted on an abundant harvest gathered from the port to wilderness of Tasmania. We ate Cape Grim beef and Bruny Island cheese and the creamiest Dutch potatoes, with deliciously fresh salads as well. Service was outstanding and the whole experience was super memorable. Highly recommend.
Stillwater.
This popular restaurant is not far from the entrance to Cataract Gorge and is housed within a renovated 1830s flour mill. Featuring local Tasmanian produce, we recommend visiting here for breakfast or lunch - pretty views over the water.
The Tasmanian Food & Wine Conservatory.
A former greenhouse, this stunning light and plant-filled space is just 40mins from Launceston in the little town of Sassafras, and is definitely worth the drive. Now an incredible food and wine conservatory, the stunning space is home to timber floors and is full of natural light, spinning ceiling fans, cane furniture and a tropical Cuban-style atmosphere. Local, seasonal produce is the name of the game here. The coffee is great as well. Try one of their delicious cakes, or order one of their "boards".
...our short time in this jewel of the north.
To caffeinate.

Amelia Espresso.
Amelia Espresso is a gorgeous space right in the centre of town. With speciality coffee roasted by local roaster, Ritual Coffee, and milk by local Tasmanian co-op, Betta Milk, this is the perfect place from which to start your day. They don't have a food menu, but do serve healthy snacks from local producers. A great little find.
Sweetbrew.

We love Sweetbrew! With coffee by Melbourne's Five Senses coffee (yum), and an interesting breakfast menu - this is definitely worth a visit.

Alberto's Espresso.
What was once an iconic hair salon by Launceston local Mr Alberto Santamaria, is now Alberto's Espresso, run by two sisters who were keen to continue on the name and legacy of the local legend. Alberto's Espresso, with its cute store-front and fit-out serves up healthy food, good coffee and smoothies.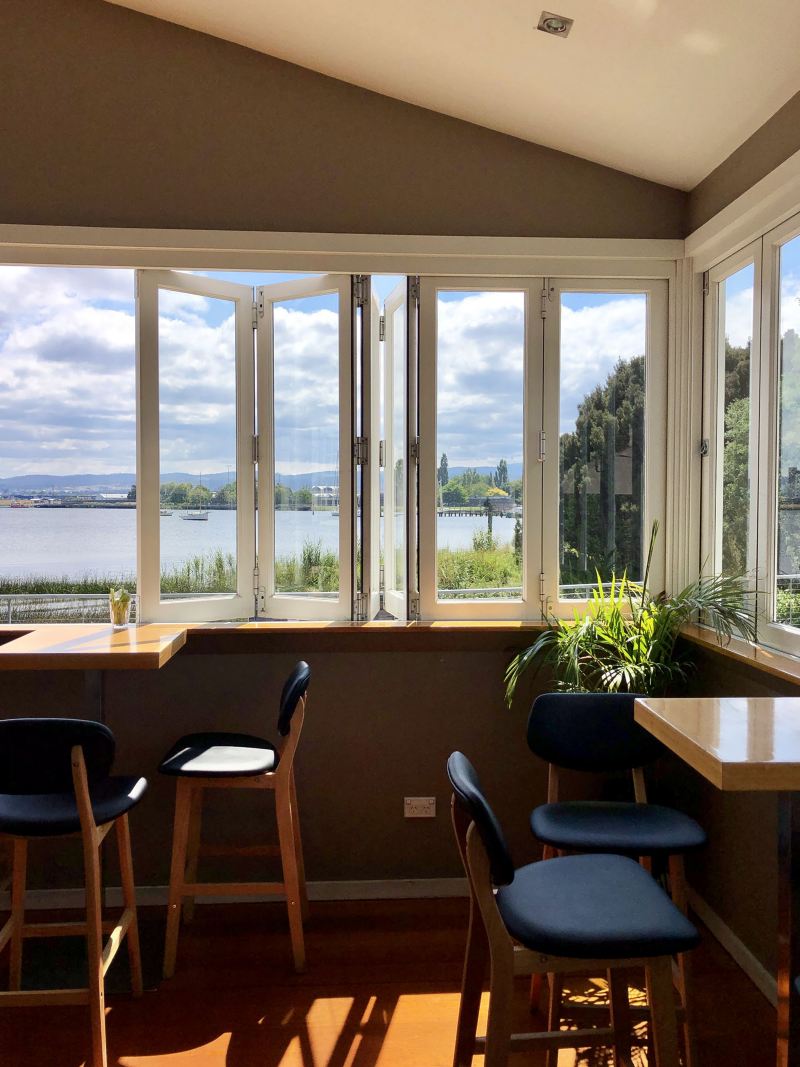 To explore.

Cataract Gorge.
This was our favourite part of our time in Launceston - an incredible patch of wilderness right on Launceston's doorstep. We ended up hiking for 3hrs, around the gorge all the way down to the Duck Reach Suspension Bridge, and back again. The public swimming pool that sits right by the gorge is one of the best public pools I have ever seen! We also loved jumping into the gorge from a platform right by the bridge over First Basin. Keep an eye out for strikingly beautiful peacocks, echidnas and other wildlife.
The Queen Victoria Museum and Art Gallery.

The largest regional gallery in Australia, Launceston's Queen Victoria Museum and Art Gallery is a must-do on any visit to Launnie. Around town you will also find a number of impressive art galleries, museums and design studios.
Harvest Launceston Community Farmers' Market.

Held every Saturday, Harvest Launceston, now in 7th year, has grown to be one of the best farmers' markets in the country, featuring more than 40 different producers. Local producers include Elphin Grove Farm (for their celeriac); Taste of Tam O'Shanter (for their salad vinegars, pickled cucumbers, relishes and chutneys all grown from heirloom seeds on their farm in North East Tasmania); Southern Sky Cheese Company (for their smokey mozzarella and truffled Chevre); Elgaar Farm (for their wheels of cave matured cheddars, fresh haloumi and blue stilton); Sandy's Sourdough for their Pain au Chocolat; and Mount Gnomon Farm, for their breakfast bowls. Definitely worth timing your visit around this. YUM.
Greens Beach.

Approximately one hour north-west of Launceston, at the mouth of the Tamar River, is Greens Beach - a launching pad for the Narawntapu National Park. We spent one sunny afternoon there lying on its long stretch of beach and swimming in the surprisingly-warm ocean. There was not another person in sight. It was heaven!
A cooking course at Red Feather Inn.

Just 15mins drive from Launceston, the Red Feather Inn is a charming mid-nineteenth century sandstone colonial building that is home to a restaurant, cooking school, and accommodation. Surrounded by a lush garden, this tranquil oasis its the perfect place to enjoy a meal (open only on Friday and Saturday evenings, by reservation) or to take part in one of their cooking classes.
When to go?

Launceston is lovely at any time of year (think red wine and cosy fireplaces in winter; and outdoor markets, music festivals and beach time in summer). We recommend however timing your visit with Mona Foma (end January) for a music extravaganza (techno, indie rock, Ethiopian jazz, monumental inflatable art, Polish punk, Swedish pop, psychedelic Saharan desert rock, etc), held at the Inveresk and York Park Precinct (the major cultural heart of town), with other events popping up around Launceston. Festivale is another excellent time to visit (also end of January) - a three-day celebration of the very best in Tasmanian food, wine, beer, cider, spirits, arts and entertainment.
Launceston is the perfect place for a weekend (or longer) getaway. The quiet and slow nature of the city, with its excellent food, incredible nature, and impressive art and culture, means there is plenty to do but no rush in which to do it. Easily accessible from Melbourne thanks to the Spirit of Tasmania (or a short flight), a visit here is a no-brainer really! It's beautiful here.