Planes, Trains and... Windmills
Haitham Razagui | November 2019
Bundaberg may be synonymous with rum, but Haitham Razagui discovers many other things to enjoy about this region of Queensland – none of which leave him with a hangover. 

There's one thing I'd improve about the Windmill Cafe, which is nestled a street or two back from the ocean in Bargara, a pleasant beachside town near Bundaberg.
It needs to stay open for dinner. I know this because I've been here for breakfast and lunch every day for three days. And, if I've been nearby, morning or afternoon tea as well. Not least because there's an awesome gelato counter tucked around the back.
Apart from its retro Dutch design, fabulous food and top-notch service, the Windmill is surrounded by beautiful fenced gardens with play areas, toys and a bench swing for my daughter to enjoy while I relax on the deck with some of the best coffee I've experienced anywhere in Australia.
I've travelled here with my wife, daughter and mother-in-law in the comfy and ingeniously designed Caddy Beach compact camper. Because we're unable to live at the Windmill 24/7, we call the spacious, well-appointed Bargara Beach Caravan Park home during our stay.
Bargara has a wonderful esplanade fringing the Great Sandy Marine Park. Located just south of Mon Repos beach, the South Pacific's most significant nesting population for endangered loggerhead turtles, the main oceanside playground is aptly based around a giant sculpture of a turtle and other sea creatures.
Following the coast south, we encounter another huge playground and The Basin, a safe swimming hole surrounded by walls of basalt rock constructed in the 19th Century by slaves – known as Kanaka – from islands of the South Pacific.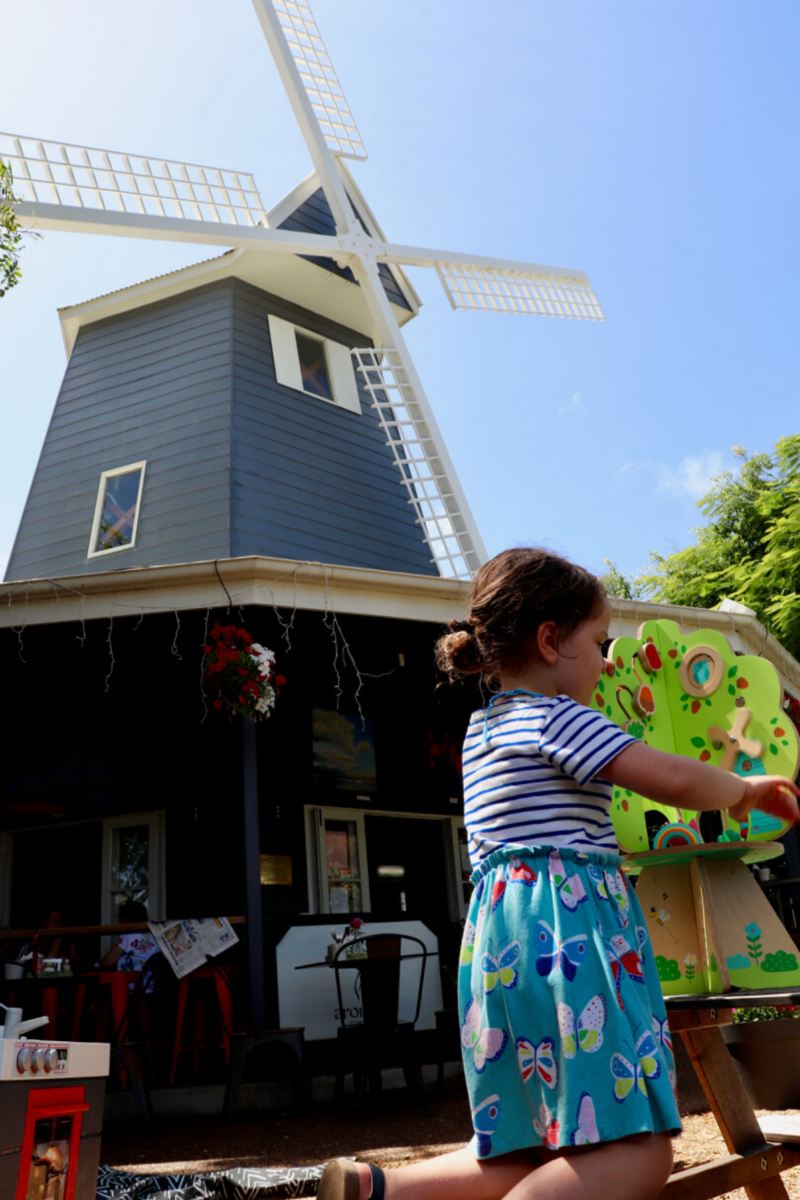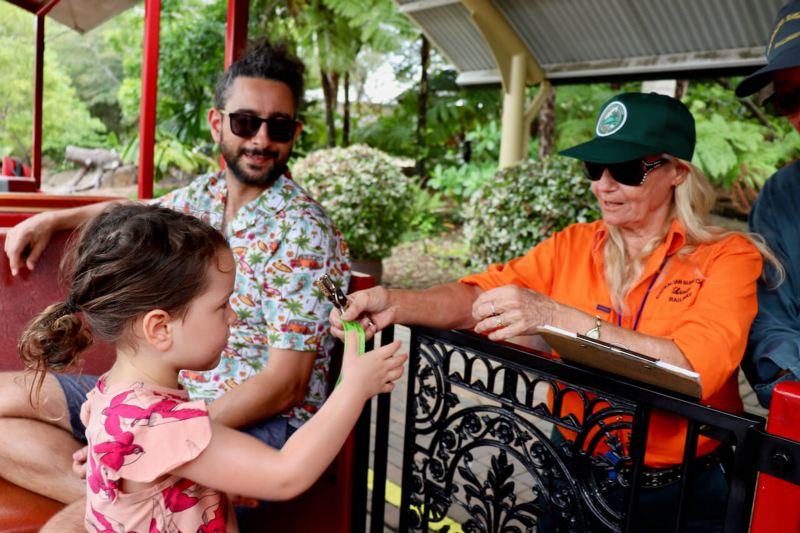 Protected from swell and sharks but teeming with smaller fish, The Basin is a perfect spot to introduce our daughter to snorkelling.
It's tempting to keep pacing the esplanade and swim at The Basin or the lagoon beside Kelly's Beach beyond – with regular refreshment stops at The Windmill – but we've heard good things about the Bundaberg Botanic Garden and the Hinkler Hall of Aviation next door.

Threading the Caddy Beach past cane fields and beautiful high-set Queenslander homes, we soon arrive in Bundaberg, cross the heritage listed Burnett Bridge – built in 1900 – and cruise straight past the iconic distillery en route to Hinkler Hall of Aviation.
Named after Bert Hinkler, this air museum is a captivating tribute to Bundaberg's most notable over-achiever.
A pioneer aviator, Hinkler established numerous records in the history of human flight, the pinnacle of which was to become the first person to fly solo from Britain to Australia in 1928. He followed this up in 1931 with the first successful solo flight across the South Atlantic.
In a tragic reminder that you can have too much of a good thing, the wreck of Hinkler's Puss Moth aircraft was found – along with his remains – in the Italian Apennine Mountains on April 21, 1933. His unsuccessful second solo flight from Britain to Australia ended with a state funeral in Florence, where he is buried.
On a happier note, the Hinkler Hall of Aviation is a magnificent tribute and well worth a visit whether or not you are into aircraft. All three generations of my family loved it, far beyond all our expectations.
It's an artful and engaging telling of the astonishing Hinkler story, set among numerous historic aircraft and interactive exhibits including a trio of flight simulators and even a photo booth complete with costumes and the facility to email yourself the results.
The first thing you see when approaching the museum is the house Hinckler built in 1925, named Mon Repos after the Queensland beach from which he'd successfully launched his earliest hand-built gliders more than a decade earlier.
In fact, by strapping a wooden ironing board to Google Earth – it's more fun than it sounds – the museum has attempted to re-create Hinkler's formative flying experiences.
Anyway, having been relocated to and rebuilt in Bundaberg during the early 1980s, Hinkler's house stands a long way from its original site in Southampton on the south coast of England. Its quaint early 20th Century British architecture looks incongruous against the backdrop of tropical plants that make up the Bundaberg glorious Botanic Gardens.
Perhaps because I grew up in a house constructed in the same era, peering through net curtains at a lush palm grove while standing among the period British décor of Hinkler's former home gives me a giddy feeling of having been transported through both time and space.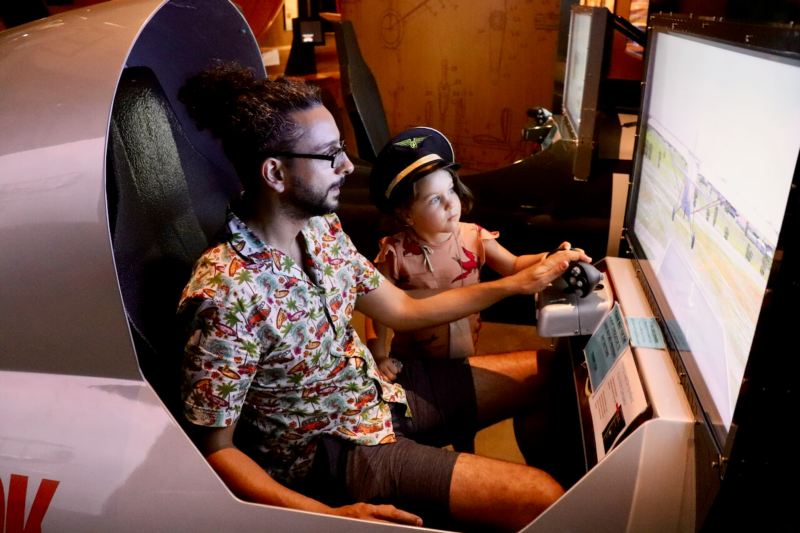 ...our high-performance

Golf

 is clearly in its element on this mountain pass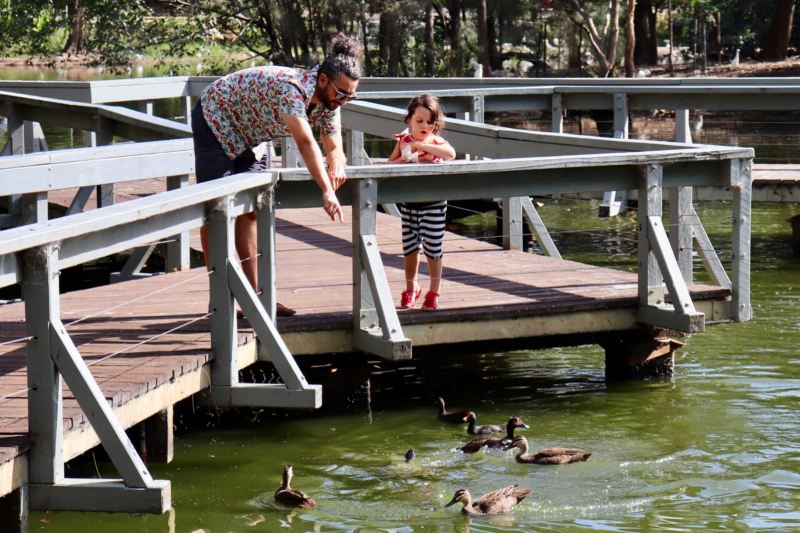 Talking of space, one of the most remarkable exhibits in the Hinkler Hall of Aviation is the framed fragment of a rib from a glider Bert used to fly at Mon Repos in 1912. It somehow survived the 1986 space shuttle Challenger explosion that killed all seven crew members, including mission commander Dick Scobee, a fan of Hinkler who had intended to take this small piece of aviation history into orbit.
It's quite a reminder about the sacrifices made while pushing the boundaries of human exploration.
Having ticked off planes and automobiles (our trusty Caddy Beach), it's time to tackle trains and the Australian Sugarcane Railway station is conveniently located opposite Hinkler's house.
A coal-fired steam locomotive called Invicta chuffs and whistles as it pulls open carriages around the diverse 27-hectare Bundaberg Botanic Gardens, providing a relaxing view of the lakes before entering a shady patch of rainforest and passing through the maintenance sheds before looping back through open eucalypt forest. Run by volunteers, it's just $4 per adult and under-fives ride for free.
Of course, my daughter was fascinated by the fire and the constant shovelling of coal required to fuel it and we were lucky to have a front-row view of proceedings.
With a bag of special food purchased at Café 1928 beside Hinkler's house we head to the boardwalk to feeding the ducks and enjoy observing an escalating dispute between these water birds and some over-enthusiastic long-necked turtles as they attempt to score a snack.
There's time to explore the rest of the Botanic Gardens on foot, are home to 114 bird species of water birds that we regularly observe trying – and amusingly failing – to catch fish. Among those we spot are egrets, stilts, spoonbills and grebes.
But perhaps the most prolific species of any kind is the eastern water dragon. Once our eyes tune into their presence, we realise these characterful lizards are absolutely everywhere.
Possessing the memory of an elephant, our daughter reminds us of another impressive playground she spotted way back when we pulled into the car park. She has her wish and rewards us by sleeping all the way back to Bargara.
After a full day, we're too late to dine at the Windmill, but discover that Bradlees Beachside Takeaway does excellent pizza, as well as superb fish and chips.
Still, we find time for a farewell breakfast at the Windmill before heading home the next day.