A dream drive through the South Coast

A dream drive through the South Coast

By Tatyana Leonov

Capturing the essence of the Touareg Premium, Tatyana Leonov and her family journey through NSW's South Coast to Paperbark Camp for a luxurious glamping experience.
The meerkats are all over me. They're scrambling up my arms and legs, making themselves comfortable on my lap, and squealing unrelentingly. Every time the keeper refills the bowl I'm clutching with berries and muesli (and the occasional worm), the critters swarm towards it, like moths to a flame. If I raise the bowl above my head they follow, perching themselves on my hands and on my head. My husband is trying not to laugh as he photographs the fiasco. Our daughter can't control her giggles.
Shoalhaven Zoo was our second stop for the day, on a road trip that saw us traverse up and down the South Coast for a long weekend. We managed to get out of Sydney in record time on a glorious autumn morning, just before the Covid-19 restrictions were put in place. We packed our bags the night before, jumped in the Touareg after breakfast, then hit the road. Within 10 minutes our kid was asleep and I made good use of the massage seat function for a full hour-and-a-half before we reached Kiama its famous blowhole.
If you time your visit to the blowhole right (it comes down to sea conditions and patience), a profusion of seawater will erupt up into the air, followed by a thundering sound. When we were there it launched with a gurgle, then a loud whoosh and big gushing spray followed. It was enough to send our kid into a fit of laughter and the nearby crowd into a thunderous applause.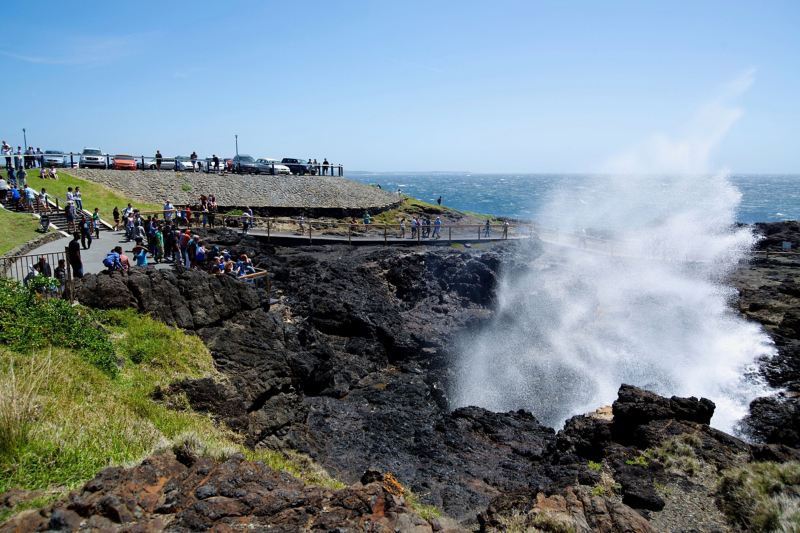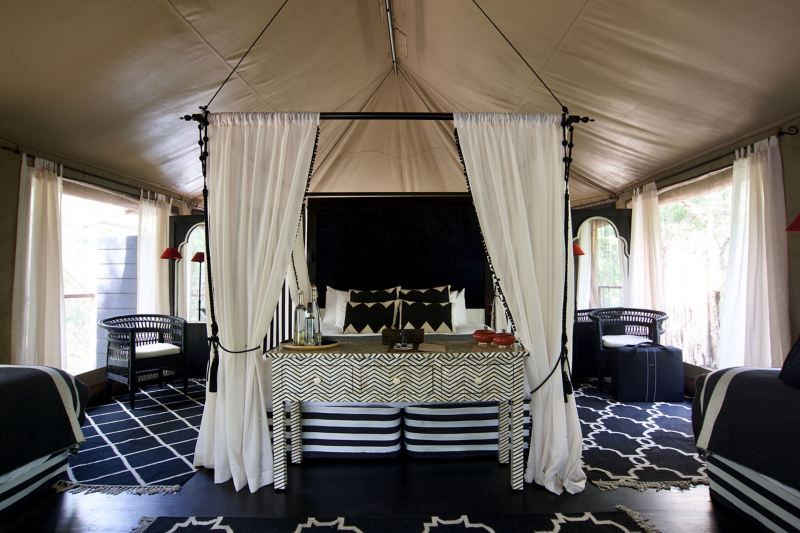 The days that followed were filled with culinary and sightseeing adventures, driving from point A to B to C. There was a lookout stop at Hanging Rock, where we enjoyed a light picnic admiring views of the Shoalhaven River below, a leisurely amble through the town of Nowra, and a boogie with tunes, snacks and wines at Coolangatta Estate.
The South Coast beaches, too, can't be missed, and we choose Nelson Beach for a relax and swim in the sun. The water really does appear a more vivid blue on the South Coast, and when the golden autumn afternoon sun hit the sea's surface we were treated to a silent fireworks display as blinding light sparkled in all directions.
It's a completely different scene at Paperbark Camp, our accommodation for our last night, but both settings offer the kind of escapism that is generally reserved for postcards… or Instagram.
Australia's first glamping retreat feels miles away from the rest of the world, with a picturesque dirt road weaving its way to the camp. I couldn't help but whip up a mini dust storm for our entrance, figuring the staff must be used to it.
We snagged the recently refurbished King Deluxe Safari Tent, and as soon as we checked in I realised we should have booked a week. The king bed is the room's centerpiece; an expansive deck area is where our daughter spends most of her time playing; the bathroom features a round, deep bath (perfect for filling with bath salts); and the outdoor shower is especially inviting when the night sky becomes flooded with stars.
Beyond the tent, you can meander through the mangroves, paddle in a canoe to Huskisson (with a stop or two along the way for a swim and lunch), or relax in The Gunyah restaurant with a good book in hand.
Meals, too, are served in the open-air restaurant in normal circumstances, with dinner the culinary highlight. Chef prepares a different menu each night, and we were treated to a gutsy seafood paella, with plenty of jumbo prawns and juicy mussels making it as good as the versions I enjoyed in Spain.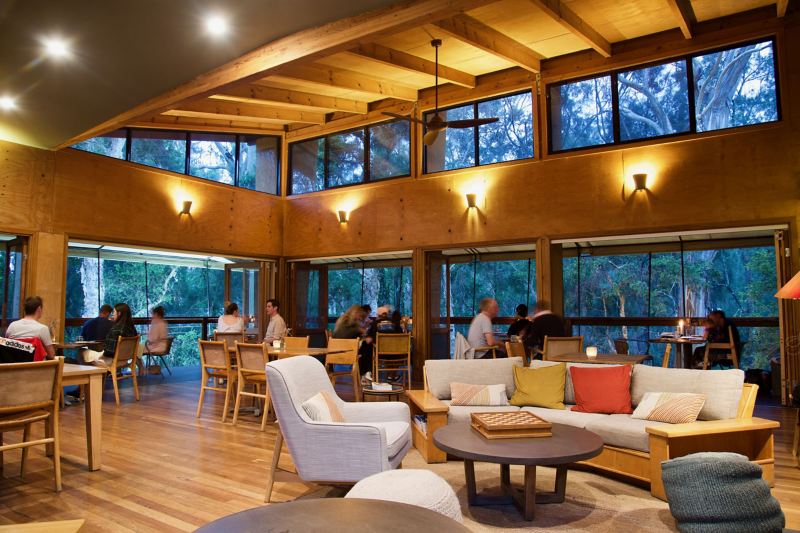 Come nightfall, the sound of nature lulled the three of us to sleep – the paper bark tea trees rustling in the wind, the occasional possum shuffling about, and ultimately birdsong when night transformed into morning. To my husband and I, it's these sounds that signify what true luxury entails… that is the luxury of being away from home and spending time as a family surrounded by nature.