It would be an unkind and unpopular exaggeration to say that having children does to your relationship what a thunderous torpedo impact does to a boat. It would not, however, be entirely inaccurate.
Yes, you will still have at least some of a boat after the torpedo explodes, and it might even still float, albeit somewhat listlessly, but it's unlikely that it will ever look, or feel, quite the same.
A child, of course, is more like a very small emotional missile fired into your heart, which doesn't so much alter your equilibrium as totally recalibrate it. You, personally, will feel more powerful versions of joy, pride, love, fear and anxiety than ever before and, if you're lucky, you may feel closer to your partner in entirely new ways as well.
What is not in doubt, though, is that the footloose and fancy freedom that used to underpin your relationship has been holed under the waterline, if not forever, then for at least a dozen years or so. If you listen carefully, in the first few years of baby-rearing, you can actually hear the soft hiss of spontaneity leaving your life.
A few years in, most parents struggle to remember what they used to do with all that spare time, or even what the term "spare time" means.
This is why, if you are to have any hope of keeping your marriage together (one in three end in divorce in Australia, more than half don't make it in the more flighty US and 42 per cent are doomed in the UK), weekends away, without the kids, are not just wonderful but vital.
I recently met a couple, who looked like they were roughly 150 years old, and when they told me they'd been unable to have even a single night out together, without kids, since their first was born 10 years earlier - due to an unfortunate lack of family nearby, and obviously some kind of crippling fear of babysitters. I have since nominated them both for medals, because their ability to stay together is miraculous.
When you do get one of these weekends, of course, it is vital to make the most of every minute and to spoil yourself within an inch of consciousness.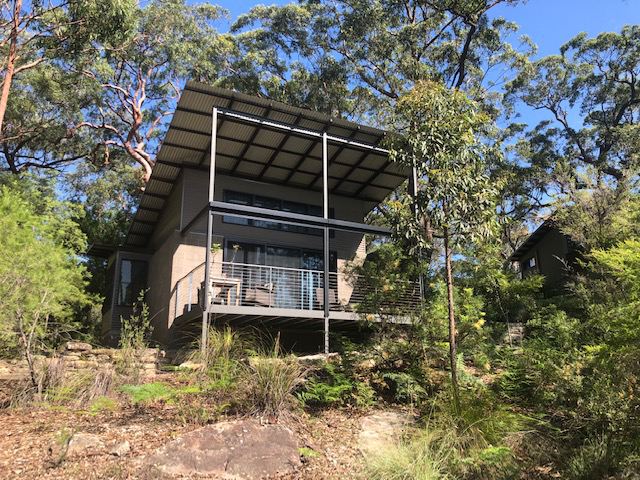 This year, my wife of 14 years (13 of them with kids) excelled herself by giving me (well, us, really) a weekend away at Spicers Sangoma Retreat, which rejoices and revels in the description "Adults Only". So not only are your kids not going to jump on you at 6am, or ruin the ambience of the beautiful hotel pool, but no one else's will either.
I must reiterate, it's not that I don't love my children, I do, wildly, but time without them is undeniably time of an entirely different kind, and a rare chance to rediscover why it is that my wife and I ever chose each other to go on this journey with in the first place.
Another two words that make Spicers - which nestles in a luxuriant bush setting in the foothills of the Blue Mountains, just an hour's drive from Sydney - magical are "all" and "inclusive".
Yes, they are doing the work of "very" and "expensive", but this only sets up the sort of challenge that men love - extracting maximum value from something - and it also helps to lift another tiny weight off your mind, leaving you more time for just blissing out, and staring at/listening to your suddenly enlivened partner, and wondering where they've been the past year.
With so many wines, beers and even spirits to choose from, all marked helpfully with "Inc" on the menu, you never need to debate over which wine to get, how much it's polite to spend, or whether you should have the nice pale ale or the crappy lager; you just order all of it. And relax. Even the mini-bar is all inclusive, which is, for an adult, like a kind of rolling, endless Christmas morning.
It's a similar situation with the sensational food in the restaurant, with its theatre-style open kitchen, helpful staff and soothing bush views. Lunch each day is "Harvest Style", meaning the chef simply chooses the best local produce, turns it into a meal and serves up lashings of it - no menu, no choices to make, just fantastic feasting (the resort checks all of your personal preferences when you make your booking, so there is never anything on the plate you don't like).
Both our dinners, one an a la carte selection the other a seven-course degustation with matching wines - yes, all "Inc" - involved a similar lack of thinking, and every single course was top-notch, Rockpool-level quality.
Indeed, the only choice we had to make all weekend was whether to have truffles with our scrambled eggs at breakfast time or not.
In terms of activities, you can go for a bush walk or a mountain bike ramble, but almost nobody does, because they're too busy hiding away in the Massage Tent, which is far grander than it sounds (think glamping rather than camping) and allows couples to be pampered simultaneously.
Aside from that you can choose to stroll between pool, sauna and sun lounge or just hang out in your room, which is absolutely enormous and features a two-person bath and a sun-kissed deck for the kind of things that parents like to fantasise about, but never do - like reading a book.
Part of the magic of Spicers Sangoma Retreat is how classy and exclusive it feels, and that is only magnified by the fact that there are only six suites, which means the restaurant never has enough people in to be rowdy and the  service is always swift, and personalised. Best of all, you can always get a sun-lounger by the pool.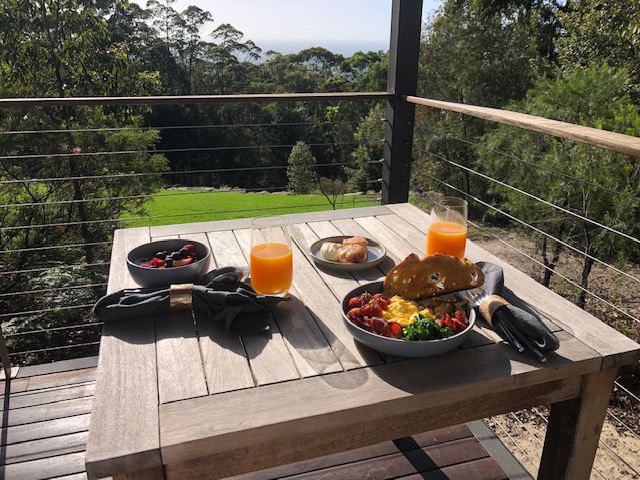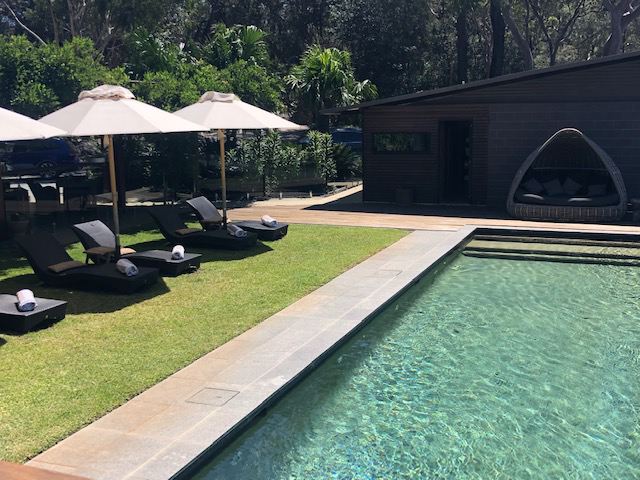 Our weekend was everything a married couple with kids could hope for - restorative, luxurious, lazy - and, personally, I got to enjoy it even more because I didn't know how much it cost. My research now tells me you can find deals for a minimum two-night stay at around $1100 per night (that's for the two of you, obviously).
We now feel compelled to go back again, too, because it was too warm to use the very cosy looking fireplace when we were there.
And because, within five minutes of arriving home and being assailed with school stories, saxophone practice, homework and hijinks, it felt like we'd never left at all.
But we have the memories, and it is those memories of what you are like when it's just the two of you, and the hope it gives you of what you may one day be again, when all this madness finally slows down to a dull roar, that get you through until the next, utterly vital weekend away.