The Wild West with the

Tiguan Allspace



Tatyana Leonov  |  November 2019
Tatyana Leonov takes the Tiguan Allspace for a country drive, with a big dollop of history en route.
"The horse racing results in the local newspapers were like a shopping guide for the gangs," Craig Lawler of Blind Freddy's Bushranger Tours tells our motley crew.
The information was all there – horse names, owner details and race results – and then the horses went missing.     
Lawler is referring to the creative endeavours of some of Australia's most notorious bushrangers, including Ben Hall (a fellow whose fame precedes him) and Frank Gardiner (a man who dubbed himself the Prince of Tobymen). "Their group was responsible for the largest gold robbery in Australia's history," Lawler tells us. "It took place down the road at Eugowra's Escort Rock, where we will head later today."
As we amble along Canowindra's pretty streets, many of which have featured in Australian and international movies, Lawler keeps us entertained with fascinating tales about the bushrangers and their colourful lives, pointing out some of the locations where key events, such as raids, kidnappings and hold-ups, took place. In the town itself, the Canowindra Inn and Pierce's Store were the focus of famous bushranger raids, but beyond Canowindra there is plenty more to explore on the bushranger trail.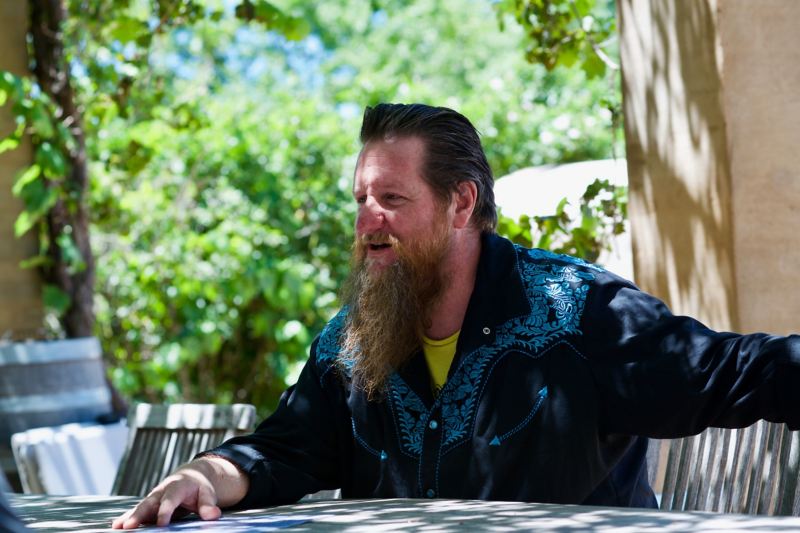 Soon we'll jump into Lawler's van and head to Wallington Wines, a family-run bio-dynamic winery located at the base of Bald Hill, 15 minutes out of Canowindra. Here we'll enjoy a wine tasting and Lawler will indulge us with another tale about the bushrangers, this one focusing on some of their tactics (members of the gang used to hide where the winery is now located and rob passers-by on their way to and from the goldfields).
Bushranger exploits have become folklore in towns such as Canowindra, Forbes, Parkes and Bathurst and Lawler's tours are filled with rollicking – and sometimes hilarious – stories of the characters of the era. There's the tale about the billiard-room-brawling Baronet Sir Frederick Pottinger, the Western District Police Inspector who threatened a member of parliament with a horsewhip for calling him a coward. And the tragic love affair of Frank Gardiner and his paramour Kitty Brown is rendered with compassion and poignant detail.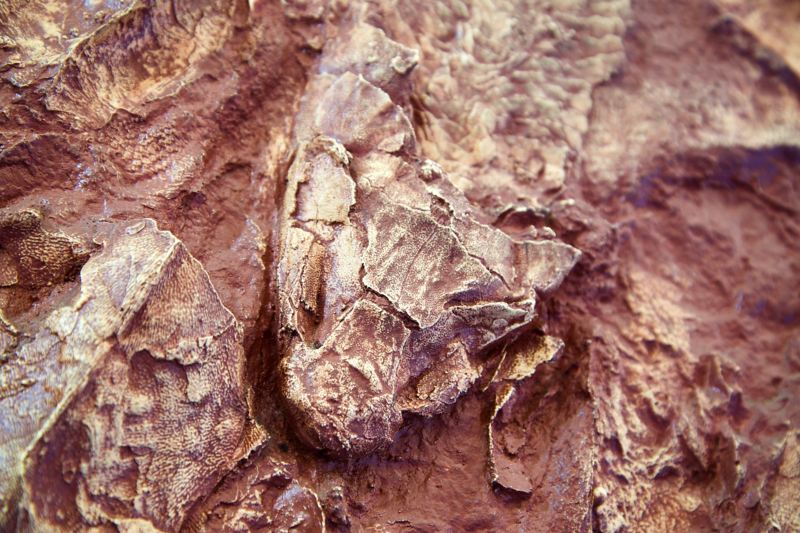 En route to Sydney now, we don't drive far before we stop again. Cowra is located 30 minutes' drive from Canowindra and the Cowra Japanese Garden is calling. Japanese gardens are designed to flow with the natural contours of the land and often feature an abundance of rock, and renowned architect Ken Nakajima selected this particular site because of the rock quantity. It's a prominent feature of the design, with rocks left untouched and the garden elements designed around them.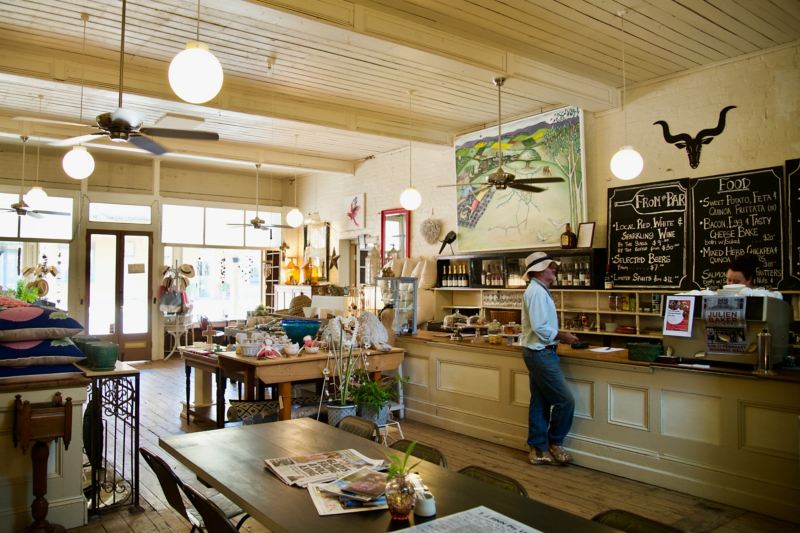 In a way our road trip tracks some of the stories Lawler shares with us. Parkes, originally called Currajong, is our first stop on this last leg of our country New South Wales journey. Like many towns in the Central West, gold played a big role in the town's history, with Parkes flourishing in the 1860s and 1870s thanks to a number of substantial gold discoveries. The 1871 gold discovery at the nearby Bushman's Gold Mine was the find that helped the district become one of the richest gold producing areas in the colony; so much so that the Premier of New South Wales at the time, Sir Henry Parkes, visited in 1873 to take a look. In honour of the premier, the city's name was changed from Currajong to Parkes and, a few years later, the main street was renamed after his wife, Clarinda. Today gold and copper mining take place a few kilometres north-west of Parkes.
These days, however, Parkes is better known for the CSIRO's radio telescope which played an important role during the Apollo 11's moon landing (where we visited before arriving into Parkes) and its buzzing Elvis Festival. This five-day extravaganza held every January sees thousands of fans swamp the city – many dressed as the King himself – for song and dance merriments celebrating the star's rock-n-roll music. 
We're not here for the festival, but the city's passion for Elvis is evident any time of year. The King's Castle permanent exhibit is a collection of objects once owned by Elvis and is one of four museums located in the Henry Parkes Centre, also home to the Parkes Visitor Information Centre. And our hotel for the night is the Hotel Gracelands; we're a long way from Memphis Tennessee, but I think Elvis would have been happy to spend a night here.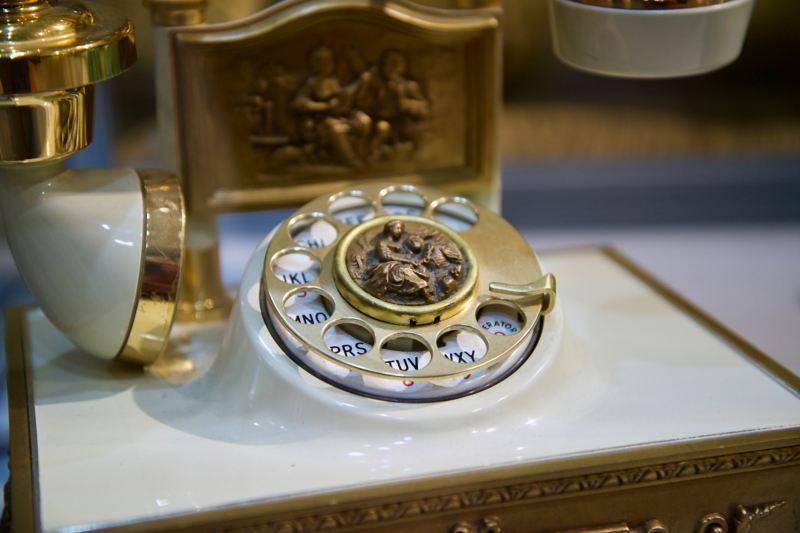 Forbes is located a mere 20 minutes' drive from Parkes, so we don't get out to explore by foot, instead cruising around in our Tiguan Allspace in comfort. Forbes is a good-looker, full of grand buildings that date back to gold mining days. Like Parkes, Forbes' population boomed when gold was discovered. People came to try their luck, buildings were erected, and many of the miners chose to stay in the shiny new town.
The drive from Forbes to Canowindra takes just under an hour – a smooth journey that passes by grassy fields that seem to stretch on infinitely. We stop here overnight, first to go on the bushranger tour with Lawler, then simply to wander around the pretty town, popping into cafes for snacks and drinks. At Délice Coffee we devour a rustic ploughman's platter and at Finns Store we enjoy a glass of wine before perusing the knick-knacks for sale. A night at Grantham House seals the I'll-be-back deal. Host Suzie looks after us, ensuring we're happy, suggesting places to visit, and cooking up the best breakfast we've had in days.    
A local guide tells us that the garden commemorates the Japanese prisoner of war camp that operated during World War II, and it's interesting to learn that Nakajima designed part of the garden so that the spirits of those who died during the war can descend to the large flat rock overlooking the greenery and guard the Cowra township. A number of gumtrees were also left within the grounds, to honour the Australian soldiers.        
We drive towards Sydney in silence for a while. Our daughter is quickly lulled to sleep by the smooth motion of highway driving, and my husband and I are deep in our own thoughts. We've spent close to two weeks traversing New South Wales, but we could have easily spent another two weeks more.