Urban adventure with a side serve of style
Brent Davison  |  September 2020

Just like our nation's capital, Brent Davison proves that size shouldn't be underestimated in the new T‑Cross 85TSI Life.
OKAY, IT'S CONFESSION TIME: I like the urban environment. No, I love urbanity.
For me, our wide brown land is way too wide, the great outdoors too great and the critters too creepy. When it comes to getting down and dirty, I'll take 'down' every time.
I'm an urban adventurer. Google Maps is my hiking guide when I trek backstreets and arcades in search of interesting shops and cute cafes, art installations and interesting architecture, all of it done without venturing too far from base camp.
My adventures don't require a hulking survivalist-style offroader, either. Nippy and zippy works for me, a sprightly, well-appointed, comfort machine with a modest footprint for easily managing the metropolitan maze – the urban SUV, if you will.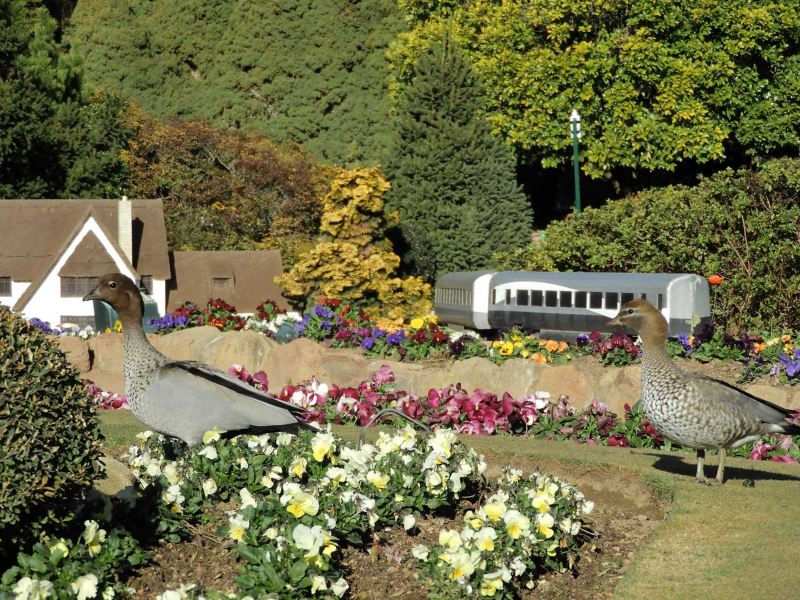 My latest municipal playground? Canberra, our compact national seat of government, a place the locals call a '30-minute city' because that's all it takes to get from one side to the other, where everything you need is close at hand and readily accessible, a place in which things can be found and trips planned by looking at www.visitcanberra.com.au.
Canberra owes its layout to American architect Walter Burley Griffin, winner of a 1911 Federal Government design competition, who effectively planned it as the world's biggest landscaping project.
But if the city owes its design to Walt, to whom does it owe its overarching sense of style? The first hint of which comes with a leisurely walk around the NewActon district, not far from the National Museum of Australia.
NewActon revels in the eclectic, from the astonishing architecture of the Nishi Building to boutique galleries, chic coffee shops, trendy cafes and myriad sculptural installations. It is also home to boutique bicycle maker Goodspeed Bicycle Company, which operates out of a customised shipping container just a stone's throw from the Nishi Gallery.
Working with its own specially-made steel frames, Goodspeed custom builds each bike to its buyer's requirements. Buyers choose their frame, the colour and even the pedals, gears, wheels, seat and handlebars to create something unique.
 "The purist form never goes out of style," says Goodspeed's Myles Chandler while building a bike in the Canberra sunshine. "There is something lovely and elegant about simplicity."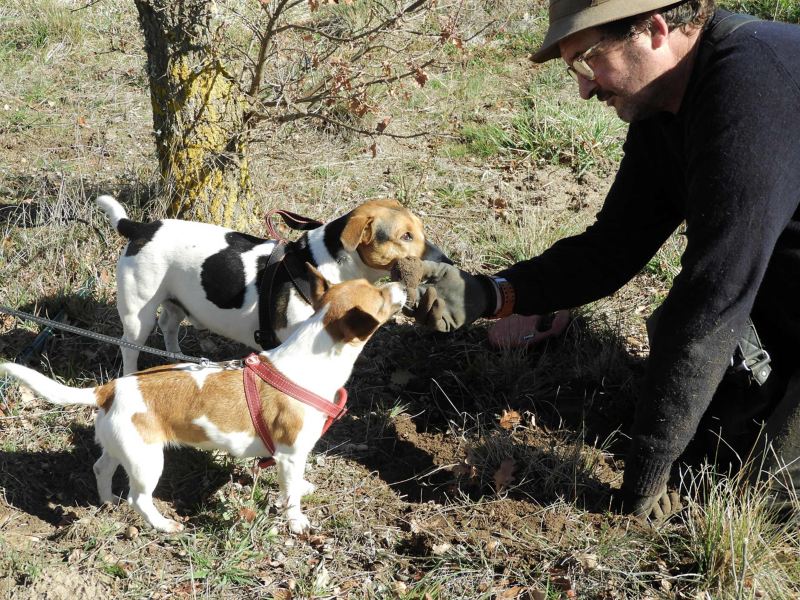 Back in the urban T‑Cross and the longest haul on the adventure trail, this one taking us 30 minutes out of town to rural Bungendore and Turalla Truffles, where graziers Damian and Lindsay Robinson are harvesting their 'black potatoes' from a one hectare oak plantation.
It's an interesting hunting method: Damian and one of his Jack Russell terriers walk along the rows of trees, the dog stops and taps the ground when it smells a truffle, Damian scoops up a handful of dirt and sniffs it. If it smells 'right', he starts pawing barehanded at the soft loam until he finds his treasure.
When I mention the use of pigs by European trufflers Damian snorts.
"They used to use pigs but they like eating truffles and will take a chomp at anything standing between them and their prize – including a farmers' fingers! There's a lot of four-fingered truffle farmers in France," he laughs.
The good news? Australian truffle quality is excellent and the Canberra region has some of the best. The bad news? Truffles love frost so the season lasts just a few weeks in June and July.
Truffles are worth up to $2000 a kilo. In an hour Damian unearthed about a kilo-and-a-half of them – a profitable hour's work.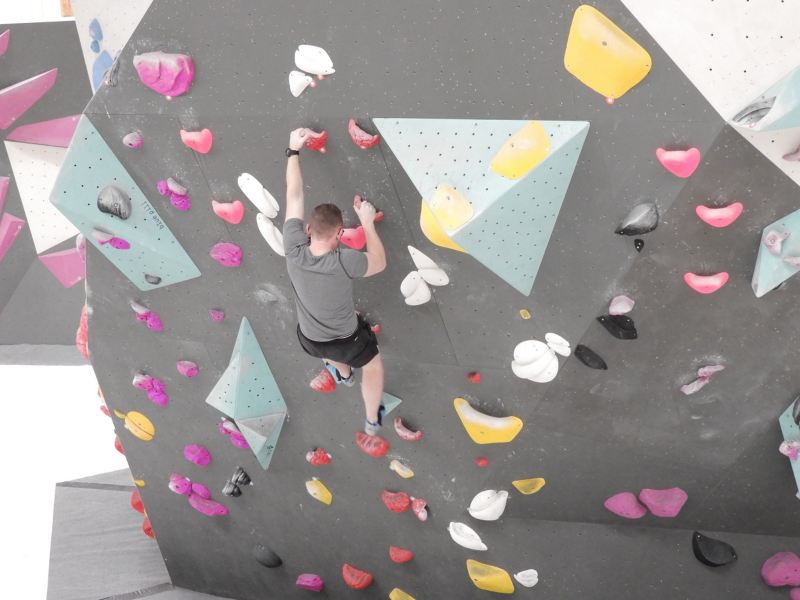 Truffle hunting urge sated, we bounced back into suburban Fyshwyck and an incredibly unusual place: Vertikal Indoor Snow Sports, a place offering year-round snowboarding and skiing on three individual 'slopes' that can be used for everything from having a bit of fun to running a dedicated training program.
Each mat can be raised from almost horizontal to 45-degrees and each can accommodate three skiers or six snowboarders. Manager Clare Armit says some people treat it like a gym with "insane exercise" and others just come for the fun.
When skiers and boarders are too pooped to pop, a lounge area complete with comfy lodge-style sofas and décor, big, warm fireplaces, a pizzeria, coffee shop and bar provides a welcoming and relaxing après ski atmosphere.
Close by, BlocHaus Bouldering is the place to test rock climbing abilities without the need to shirk city comforts and drive hours to the mountains. Indoor rock climbing isn't exactly new but BlocHaus, with its thickly padded floors and lack of harnesses and ropes, is different.
The climbs are shorter and the degrees of difficulty vary. The climbs are all canted beyond the vertical and a couple even curve over at their tops, making climbers look like four-legged spiders.
Just to make life interesting the climbs - or 'routes' - are changed regularly to keep climbers on their toes – and fingers.
"The difficulty comes with the verticality," says manager and experienced climber Alex Knowles. "It's very different to a gym because with bouldering you work every single muscle, not just isolated muscle groups." And if a climber should fall? "With the padded floors it can actually be a bit of fun falling off one of our rock faces," Alex said. I'll just take his word for that.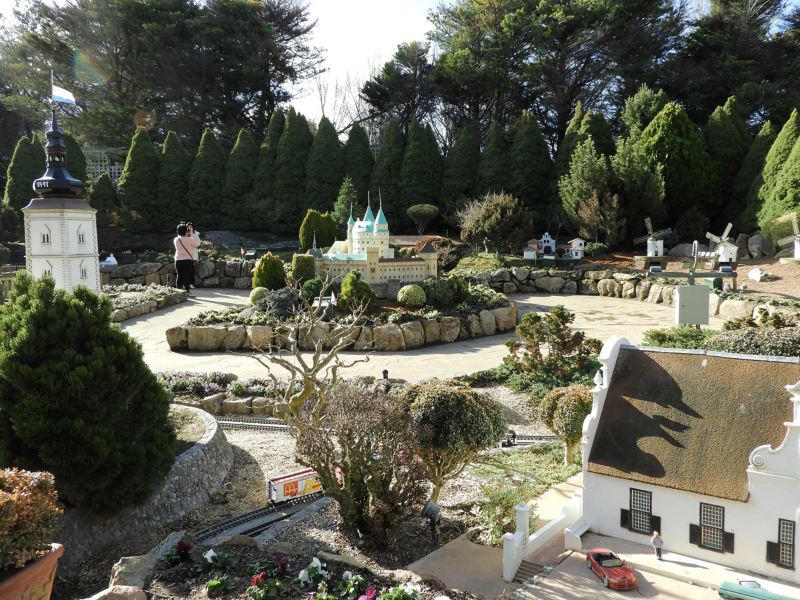 Canberra also lends itself to sightseeing and added elevation makes vistas more stunning. The National Arboretum Canberra and Black Mountain give stunning views over the city and Lake Burley Griffin while Mount Ainslie looks across the Australian War Memorial and Anzac Parade, over Lake Burley Griffin to Old Parliament House and, beyond it, the new Parliament House.
Viewed from a reasonable elevation it is easy to see how this was planned as a landscaping project. Height shows the symmetry and flow and the broad sweep of it all is admirably grand.
Close to our base camp at Braddon's Midnight Hotel, Lonsdale Street is the go-to place after dark, especially on Friday and Saturday nights. Basically, Lonsdale has eateries at one end, coffee shops and alternative shopping at the other and interesting stuff in the middle.
On Friday and Saturday nights the restaurants are the 'book or miss out' kind of busy and on Saturday mornings the long queues for the many coffee shops stand as proof that Canberrans like to prepare for a good weekend with an equally good breakfast.
More power to them, I say.
As the urban adventure draws to a close the penultimate stop is Cockington Green.
In 1973 builder Doug Sarah and his family visited Babicom, a British model village, fell in love with it and wanted to do his own - better - version in Australia. He would call his one-twelfth scale world Cockington Green.
Doug acquired a two hectare cow paddock at Nicholls, 15 minutes out of Canberra and spent five years developing it, finally opening what would become a major and award-winning tourist attraction in 1979.
The collection of miniature buildings is fascinating and the original part – the English village, is still there after some 40 years. Over the years a stunning international section, designed and built to pay tribute to the architecture of as many nations as possible has sprung-up alongside.
There have even been requests from embassies for models. Some have been impossibly difficult but have been rendered in eye-wateringly beautiful detail.
When our pinball stopped rolling it came to a halt at Pialligo Estate, a countryside location complete with olive grove, vineyard, orchard and market gardens that supply the restaurant kitchen's seasonal menu.
Remarkably, the winery is 10 minutes from Canberra and the view across to Walter Burley Griffin's 'landscaping project' is spectacular, with Parliament House to the left, Black Mountain to the right and the cityscape in between.
As a way to relax after trekking the wilds of Canberra, it doesn't get much better.