1
221kW

400Nm

Acceleration 0-100km/h

4.9 seconds

2

Fuel efficiency (Combined cycle)

8.0 L/100km

3

Luggage capacity

392 Litres

4
It starts with swelling excitement at first glance. Start the engine and your skin will start to prickle. Feast your eyes on the premium performance-inspired cabin and you'll know you're exactly where you want to be. By the time you press down hard on the accelerator pedal and take your first corner you'll be won over completely. There's no feeling like it. There's nothing like the T‑Roc R.
Discover stunning performance

There's no mistaking the raw and invigorating feeling that comes with pushing the T‑Roc R to the max. Driving anything else just feels like second best.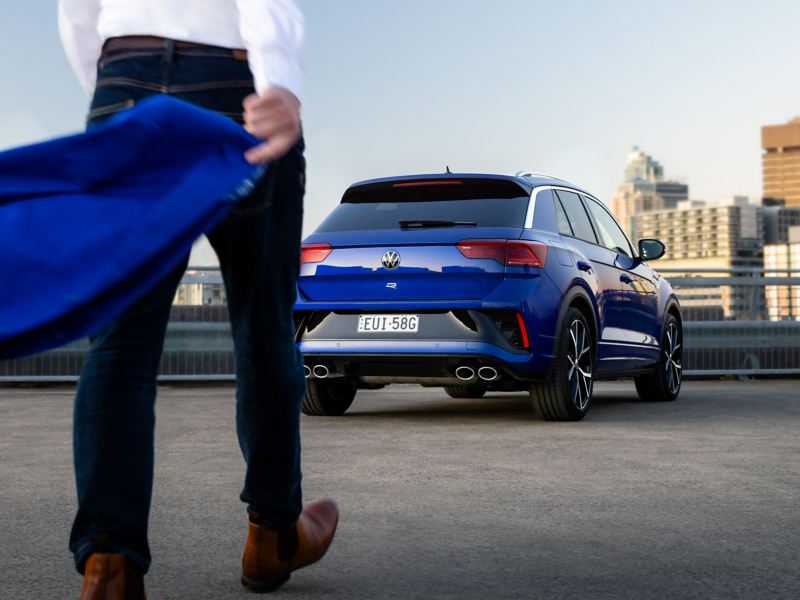 With its lowered sports suspension, imposing confidence and completely unique design features, the T‑Roc R makes an immediate and indelible impression.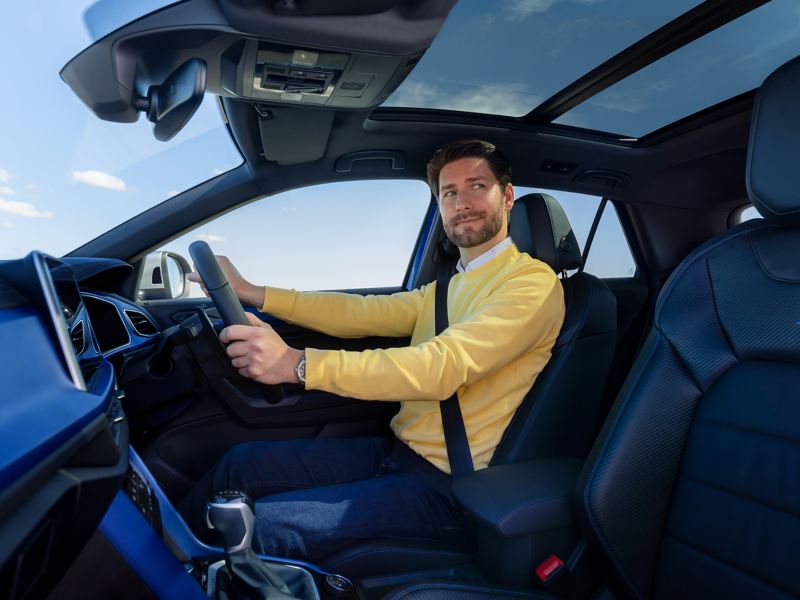 It's hard to explain the thrill of driving an R vehicle until you do. Experience the exhilarating performance and precise control offered by the T‑Roc R and you'll soon understand.  
Customise your own

T‑Roc

R

The T‑Roc R incorporates an outstanding array of features as standard, but you can always customise your T‑Roc R further with optional packages.
Explore our current offers
Go all in with our exclusive driveaway offers, search available stock or contact a dealer about placing an order.

Explore offers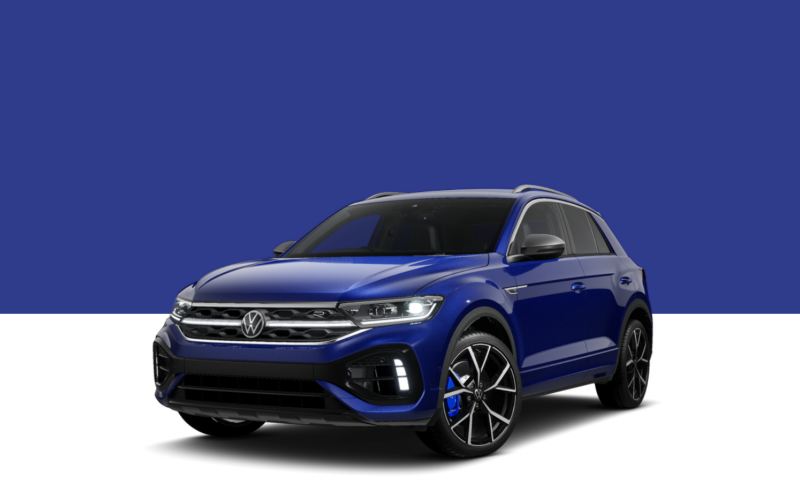 T‑Roc

R 7-Speed DSG from $64,990 Driveaway5

Go all in with our exclusive driveaway offers.
With style like this, it can only be an R

The T‑Roc R's sharp and confident exterior design is matched by the outstanding levels of comfort and style offered by its cabin.   
Sporty SUV styling  
Performance-inspired design finds pure expression in the T‑Roc R. Exclusive R features such as a newly designed radiator grille with R logo, blue brake callipers, roof spoiler and rear bumper in body colour, and exposed dual chrome exhaust tailpipes combine to make the T‑Roc R a true statement piece.
Experience adrenaline-pounding fun

Nothing puts your senses on high alert like R vehicle performance. Drive the T‑Roc R and find out what pure excitement feels like.  
Potent engine power  
Unleash the best in T‑Roc performance with the R's riveting 2.0-litre turbocharged TSI petrol engine. With 221kW of power and 400Nm of torque at your disposal, the T‑Roc R has all it needs for outstanding acceleration from a standing start and effortless high-speed cruising.    
Level up with

T‑Roc

R technology

Innovative technology and unsurpassed levels of digitalisation and connectivity make driving the T‑Roc R an unforgettable experience.  
Infotainment at your fingertips
There's a world of infotainment options waiting for you when you use the T‑Roc R's new tablet-style Discover Pro navigation system. With its impressive 9.2-inch display screen, touchscreen and proximity sensors, the Discover Pro is the fun way to access your favourite music, podcasts, apps and more.
Ultimate protection with IQ.DRIVE

Intelligent IQ.DRIVE technology in the T‑Roc R incorporates a suite of intelligent assistance systems to support and protect you and your passengers8.
Express your individuality with optional extra features