Volkswagen

servicing guide

Helping you choose the best servicing option for your Volkswagen.
Helping you choose the best servicing option for your Volkswagen.
Only the best for the best

New or old, big or small, we pride ourselves on always making sure your Volkswagen is given the best quality and value servicing. Our range of products and services do exactly that, helping you get the most out what we offer.
Servicing for new Vehicles
Find out the cost of servicing with our Assured service pricing guide or buy a Care Plan to save.
Servicing for business owners
For affordable service options book your Volkswagen in for an Essential Service or buy a 4Plus Care Plan.
I've had an accident. What do I do?

In the event of a road accident, there are a number of steps you should follow to protect yourself, your vehicle and other road users.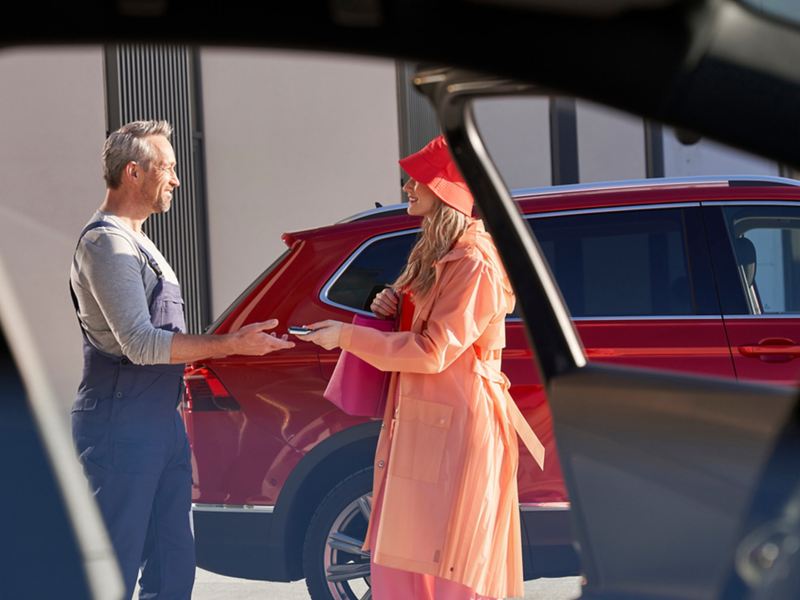 1. Immediately turn off your ignition and switch on your hazard lights so other road users are aware you're in an emergency.
2. If serious injury has occurred, a driver did not stop, or a vehicle was towed away after the accident call 000 immediately.
3. Exchange details with other drivers involved in the accident, including their name, address, phone number, insurance company, license number and vehicle registration.
4. Carefully inspect the scene of the accident and record as many details as you can with your camera.
5. If your Volkswagen needs to be towed, you have the right to decide who will tow it and where it will be towed to. The Volkswagen Approved Repairer is the best option to repair your vehicle
6. Contact your insurer. They will need to know as soon as possible following the accident.
Genuine parts with the warranty